Valdemar TV Series - What We Know So Far
"Game of Thrones" proved that medieval fantasy can be successful on television, but the genre still has a long way to go when it comes to representation on the small screen. One upcoming TV series that will help change that is "Valdemar."
The new TV project is based on Mercedes Lackey's "The Last Herald Mage" trilogy, three novels set within her fictional universe of Valdemar. The trilogy follows Vanyel Ashkevron, one of the first openly gay protagonists in the fantasy genre, a magic user in a world that's prejudiced against him. The third book in the trilogy, "Magic's Price," won a 1990 Lambda Award for Gay Science Fiction/Fantasy (via Lambda Literary) and the series still regularly makes lists of the best LGBTQ+ speculative fiction around.
"Vanyel in 'The Last Herald Mage' series was one of the first gay characters I encountered, and as a recently out 16-year-old I can't stress enough the impact that these books had on me," said the TV series' writer, Kit Williamson, in a press release from Radar (via Deadline). "The Valdemar series was far ahead of its time in the portrayal of LGBTQ characters, and Lackey's writing afforded them a level of depth and complexity that is still very rare, especially in genre storytelling."
Here's everything we know about the upcoming Valdemar series.
Updated September 6, 2021: This article has been corrected from its original form. 
What is the release date for Valdemar?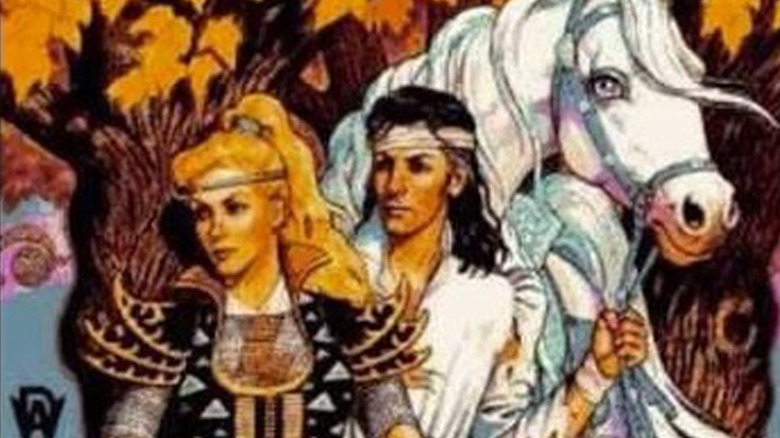 Jody A. Lee/DAW
At this point, it's still much too early for a release date to be announced. On August 3, 2021, Deadline reported that production company Radar Pictures had acquired the TV rights to the novel series. The project doesn't yet have a buyer that's publicly known — although Radar Pictures' founder Ted Field is also an executive producer on the Amazon series "The Wheel of Time," so that's a good guess for where the show might end up. 
Otherwise, there haven't been any other reports on the status of the script, casting, or production. Once a buyer and the cast announced, we should have a clearer idea of when a "Valdemar" show might premiere.
For comparison, "Wheel of Time" began production in September 2019 and the COVID-19 pandemic halted production in March 2020 (via Variety). "The Wheel of Time" resumed filming in April 2021 (via Deadline) and finally wrapped in May (via Tor). Altogether, that's a production timeline of about seven months. The first season of "The Wheel of Time" premieres in November 2021, which is about six months after filming wrapped. Altogether, that's about 13 months from the start of production until the premiere, minus coronavirus-related delays.  
So, if "Valdemar" does wind up at Amazon, and has a similar production timetable, the earliest it could possibly premiere is August-September 2022. However, since "Valdemar" still doesn't have a buyer, odds are it would be much later than that. 
Who is in the cast of Valdemar?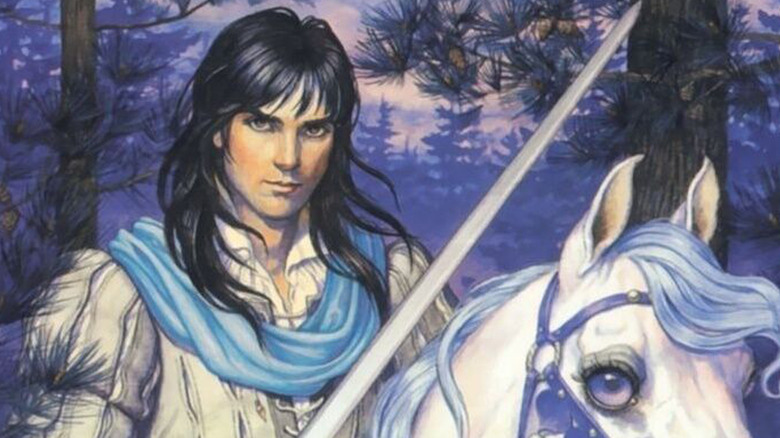 Jody A. Lee/DAW
It's also much too early for casting decisions about "Valdemar" to be made public, if they've been made at all. Unless a star is already attached to a project, casting decisions are usually made once a TV show is set up at a network or a streaming platform. Since "Valdemar" doesn't yet have a distributor, it's extremely unlikely fans will know who's in the cast until after that point.
As the Deadline report also mentions, the upcoming series will adapt the "Last Herald Mage" trilogy, which includes "Magic's Pawn," "Magic's Price" and "Magic's Promise," so we know which characters will be major parts of the series. The main character of the show will be Vanyel, the openly gay son of a Valdemarran noble who discovers he has magical powers. Other main characters include Vanyel's love interest Tylendel; the Companion Yfandes (a horse); Vanyel's aunt, the Herald Savil; the enigmatic Hawkbrothers; and Solaris. Fans have no doubt been casting these characters in their minds for decades, so the series' will have its work cut out for it meeting expectations.
What is the plot of Valdemar?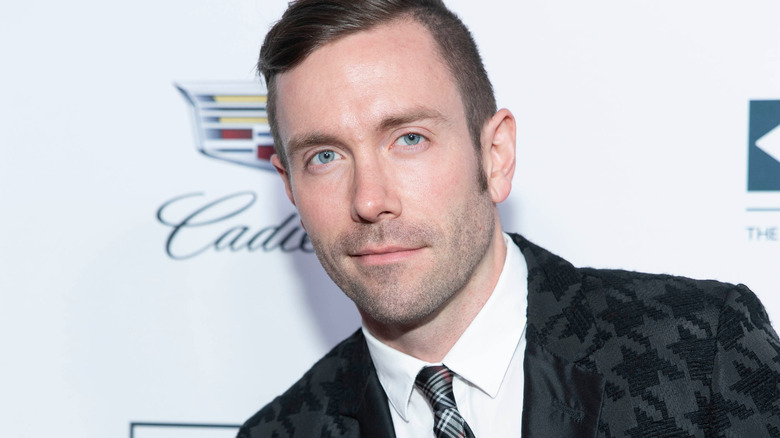 Eugene Powers/Shutterstock
The "Valdemar" series is over 30 years old and represents a truly towering creative output from author Mercedes Lackey. Although many of the tales set in Valdemar are only loosely related since they occur over 3000 years of fictional history, they are largely arranged into trilogies with much deeper, direct connections. "The Last Herald Mage" is one of those trilogies, but it's neither the first in terms of publication order nor internal chronology. 
The first honor belongs to the "Arrows" trilogy (which is itself a part of the larger "Heralds of Valdemar" set), and the latter to the "The Mage Wars," which began with "The Black Gryphon" in 1994. The "Last Herald Mage" trilogy, which was published between 1989 and 1990, arrived on shelves just after "Arrows," but takes place chronologically prior. It's one of the most well-regarded sequences in all of "Valdemar" and is often recommended as a good jumping-in point for new readers, so it makes sense that the production company would choose this trilogy for adaptation.
The trilogy begins when Vanyel escapes his abusive childhood and is sent to Haven. There, he forms a bond with the Companion Yfandes, which unlocks his potential for magic use. He also meets his first love, Tylendel. Eventually, Vanyel grows from a Trainee into the most powerful Herald Mage in the history of Valdemar. When that happens, he becomes Valdemar's best hope against the forces of Karse, who want to ban all magic use from the kingdom.
We'll hopefully have more information as the project moves deeper into development.