Marvel Adds Three New Comics To Secret Empire Story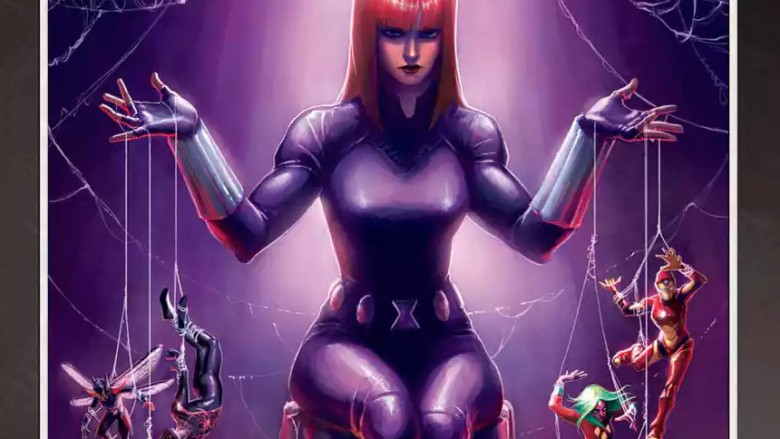 Marvel Entertainment
Things are sweeter in threes it seems, and the newest additions to Marvel's Secret Empire comic prove just that.
The Hollywood Reporter reports that Marvel will unleash three new comics to its summer storyline, Secret Empire. The fresh installments are entitled "Uprising," "Underground," and "United," and will focus on a post-Hydra America and explore the fallout and fatalities of the villainous takeover. Such a central plot will allegedly change the landscape of the Marvel comic universe "significantly."
The Secret Empire trio will also feature Captain America after he's turned to the dark side. Leading Hydra himself, the country's captain has caused other heroes and villains to evaluate the New World Order, and Secret Empire's "Uprising," "Underground," and "United" will document their responses and how the world as they know it will shift.
According to THR, all three issues are one-offs set for release in June, and each will focus on "a different coalition of heroes trying to deal with the Hydra takeover."
"Uprising" is written by Derek Landry with art from J. Cassara and centers on younger Marvel characters such as Miles Morales's Spider-Man, Ironheart, and the teenaged versions of classic heroes like the Hulk, Falcon, Black Widow, the Wasp, and Vision.
"Underground" moves into more mature territory, pulling Hercules, Quicksilver, Sam Wilson, Mockingbird, and Ant-Man into the mix. Penned by Jeremy Whitley and Eric Koda, the comic will explore how the crew's mission to put an end to Hydra becomes dangerous and chaotic.
Finally, "United" zeroes in on the "substantive underground movement against the Hydra-dominated society of Secret Empire," and features former X-Men head honcho Emma Frost creating a rebellion to stop Steve Rogers and his now-evil endeavors.
Secret Empire hits newsstands in May, with the three one-shot installments coming the following month. In the meantime, check out how Marvel turned some heroes into the best villains.