The Devastating Death Of Sonny Chiba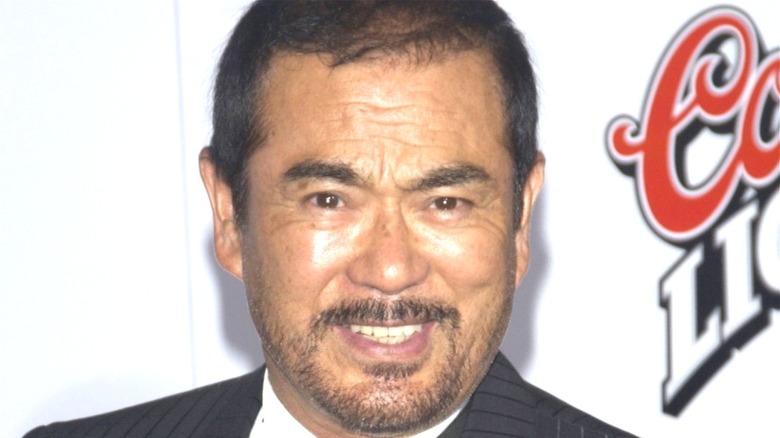 Featureflash Photo Agency/Shutterstock
One of Japan's most iconic acting talents has passed away.
Sonny Chiba died on August 19, 2021, at the age of 82, as confirmed by Variety. He is survived by three children, his daughter Juri Manase and sons Mackenyu and Gordon Maeda, all of whom are actors.
Born in the Japanese city Fukuoka on January 22, 1939, Chiba — who was known in Japan as Shinichi Chiba — began his career in the early 1960s by appearing in Japanese sci-fi and detective movies such as "Invasion of the Neptune Men" and the "Drifting Detective" series. The actor trained in a variety of martial arts styles and put his considerable fighting skills to use in martial arts action films of the 1970s, many of which were dubbed for Western audiences. However, for many in the western world, he's best remembered as the legendary swordsmith turned sushi purveyor Hattori Hanzō in Quentin Tarantino's "Kill Bill: Volume 1."
Although the homage to Japanese samurai and martial arts films may be his most well-known international credit, it was far from his only crossover.
Sonny Chiba's influential career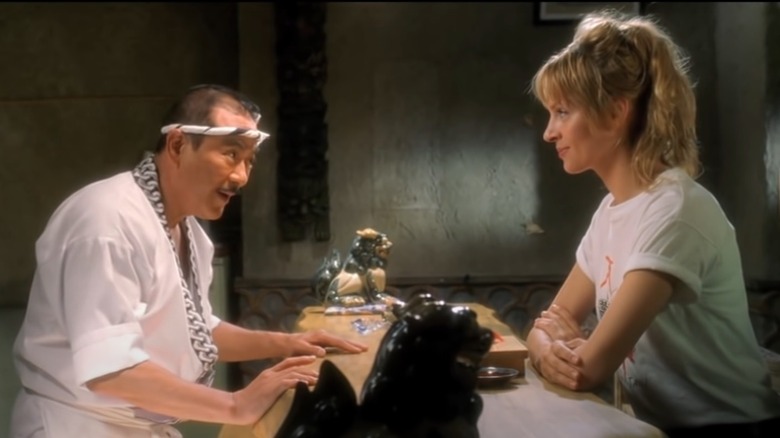 Miramax Films
As noted in a Vulture rundown of the many allusions found in Quentin Tarantino's work, Sonny Chiba was a regular reference point for the writer and director. The Tarantino written crime drama "True Romance" references the 1970s "Street Fighter" series of films (no relation to the video games of the same name) which were dubbed for western audiences and starred Chiba as the tragedy hardened criminal Takuma Tsurugi.
One of Chiba's signature roles was Hattori Hanzō. Although western audiences know the character from "Kill Bill," he actually originated in the 1980s Japanese TV period drama "Shadow Warriors," which starred Chiba as the ninja Hattori Hanzō I. Chiba played multiple generations of the character's lineage throughout his career, with the most recent outing being in 2005's "New Shadow Warriors VI."
Chiba also appeared in other American films such as the crime drama "Sushi Girl" and "The Fast and the Furious: Tokyo Drift." His final on-screen performance was in the Japanese thriller "Bond of Justice: Kizuna."