How Much Did Emma Stone Actually Make From Cruella?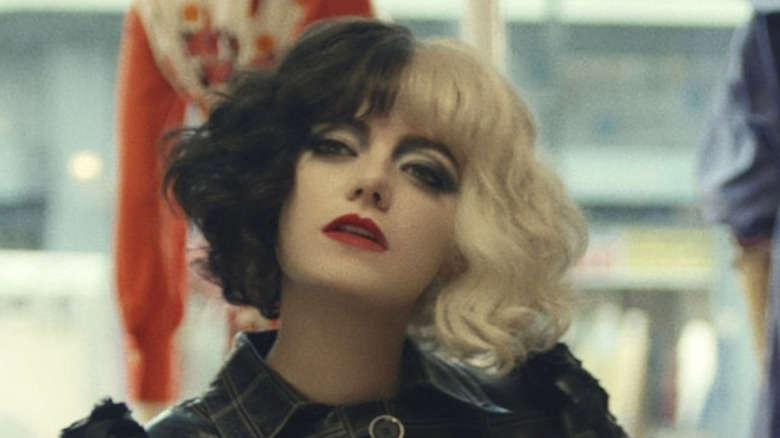 Walt Disney Studios Motion Pictures
Emma Stone is arguably one of the biggest movie stars working in Hollywood at the moment. She's been part of the business since 2005. Stone had a notable supporting role in the 2007 raunchy comedy "Superbad" and a few other films before taking on her first lead role with 2010's "Easy A." Since then, she's gone on to star in projects such as 2011's "The Help," 2012's "The Amazing Spider-Man" and its 2014 sequel, 2015's "Irrational Man," and the 2018 Netflix series "Maniac."
She also has three Oscar nods to her name — two Supporting Actress nominations, for 2014's "Birdman" and 2018's "The Favourite," as well as one win for her leading role in 2016's "La La Land." And, of course, most recently, she starred in Disney's "Cruella," the 2021 origin film of the "101 Dalmatians" villain, Cruella de Vil.
Moviegoers also curious about the business side of the industry may be wondering what the salary looks like for a star as big as Stone for a film from a company as big as Walt Disney Studios. Well, we have answers. Here's how much Stone made from starring in "Cruella."
It's not exactly minimum wage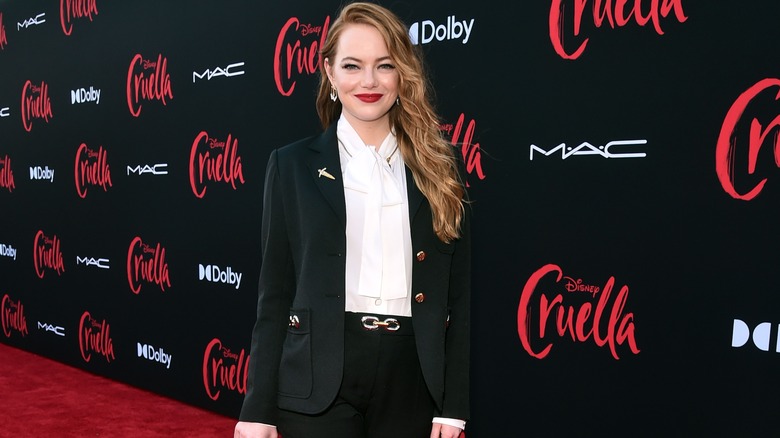 Alberto E. Rodriguez/Getty Images
It has now been confirmed that a sequel to "Cruella" is officially in the works at Disney, with star Emma Stone signed on to reprise her role (via Film Stories). With the announcement made, some information is now coming out about the financial details and negotiations happening behind the scenes, including Stone's salary.
The Hollywood Reporter has written that Stone made $8 million for the first "Cruella" film, which was a "career high" for the actor. As for "Cruella 2," THR reports that Stone has landed a "low eight figure" deal, meaning that she's making at least $10 million to reprise her role. Thus, "Cruella 2" will be Stone's new "career high" in terms of how much she'll be getting paid for one project.
Hollywood salaries are only becoming more and more relevant within the pop culture discussion, especially among actresses, as women in the industry fight to close the pay gap between their salaries and those of their male co-stars. Stone herself publicly acknowledged this issue in 2017 in a conversation with tennis star Billie Jean King (who Stone played in the 2017 film "Battle of the Sexes) for Out Magazine. Stone stated, "In my career so far, I've needed my male co-stars to take a pay cut so that I may have parity with them. And that's something they do for me because they feel it's what's right and fair ... our getting equal pay is going to require people to selflessly say, 'That's what's fair.'"