Wool - What We Know So Far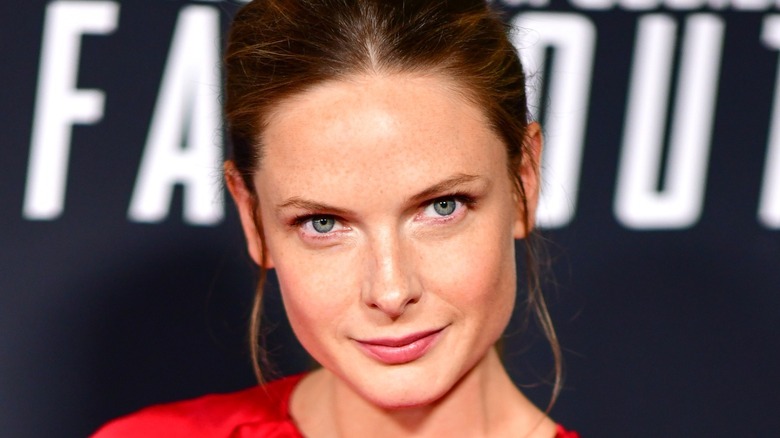 James Devaney/Getty Images
Apple TV+ has plenty of prestige series to its name to draw in subscribers. From dramas like "The Morning Show" to comedies like "Ted Lasso," there's a little something for everyone on the platform. Now, one new show looks poised to reach those same heights as Apple TV+ has ordered "Wool" to series with some big names already joining the cast.
The announcement came back in May 2021 when Apple posted a press release about how it would pursue a television adaptation of the "Silo" book franchise from author Hugh Howey. The post-apocalyptic trilogy consists of three novels — "Shift," "Dust," and, of course, "Wool." It's clear Apple wants its own science-fiction/fantasy series to get viewers' attention, especially seeing how Netflix has "Stranger Things" and Amazon will debut its "Lord of the Rings" show next year. 
Will you want to unravel "Wool" as soon as it comes out? Here's everything we know about the series so far.
What's the release date for Wool?
The initial announcement for a "Wool" series came in May 2021, and there hasn't been much word since that time. There are no indications of when filming will begin, let alone when it might be available on the streaming service. If you've read either the books or the graphic novels, you know author Hugh Howey created an immense dystopian world Apple will need to recreate. It could take a while, and that's not even considering any post-production work. Our best guess at this point is that "Wool" will come out sometime in 2023.
One interesting tidbit to take from Apple's press release is that AMC Studios will produce the show. Usually, Apple has created its shows in-house, but this marks AMC making a concerted effort to push some of its content into other outlets. It could prove to be a fruitful union with AMC backing shows on other streaming services in the future.
Who's in the cast for Wool?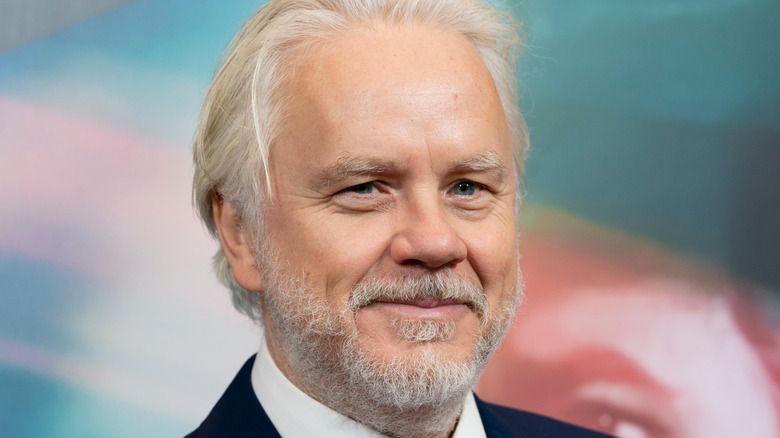 lev radin/Shutterstock
There have only been two casting announcements for "Wool" so far, but these heavy hitters are more than enough to get you excited.
Rebecca Ferguson ("Mission: Impossible — Fallout," "Dune") was the first to join the cast. She will play Juliette, a solitary yet hardworking engineer living within the primary community. Men, women, and children live in a massive underground silo in this story that's filled with regulations to keep everyone "safe," but not everything is as it appears. Ferguson will also executive produce the series. 
In August 2021, The Hollywood Reporter came out with an article confirming that Tim Robbins ("The Shawshank Redemption," "Mystic River") would also take a trip to an eerily plausible future in "Wool." Robbins' character is Bernard, who's the head of IT at the central Silo. While most people know Robbins for his film roles, he's no stranger to TV. Audiences could most recently find him in Season 2 of Hulu's "Castle Rock."
What's the plot of Wool?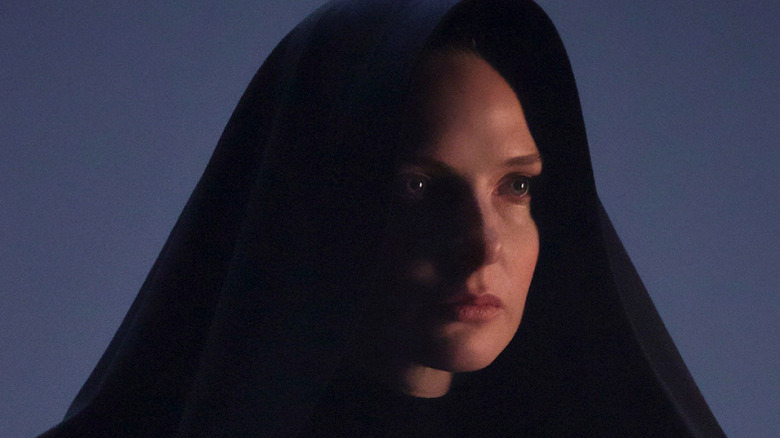 Warner Bros. Pictures
The "Wool" novel opens with the tagline, "If the lies don't kill you, the truth will." Lies versus the truth is a central conflict throughout the trilogy, and we bet that it will continue with the Apple TV+ show.
The novel initially follows a protagonist by the name of Holston, who hasn't been cast yet. He's the sheriff of the Silo, which goes down deep into the earth 144 stories. It's an underground city that holds the remnants of humanity, and to protect all who remain, those in charge have established strict rules for all to obey. Still, wherever you have sci-fi dystopia, you're bound to have more than a few secrets that require unraveling.
The books switch protagonists often, and Juliette receives a good amount of focus at one point. There are numerous flashbacks and flashforwards in time, so while reading, it's paramount to pay attention to every last detail. With an Apple TV+ series on the way, a whole new audience can become exposed to this story, and maybe they'll check out the books as a result.