The Surprising Inspiration Behind Asia's Name In High School DxD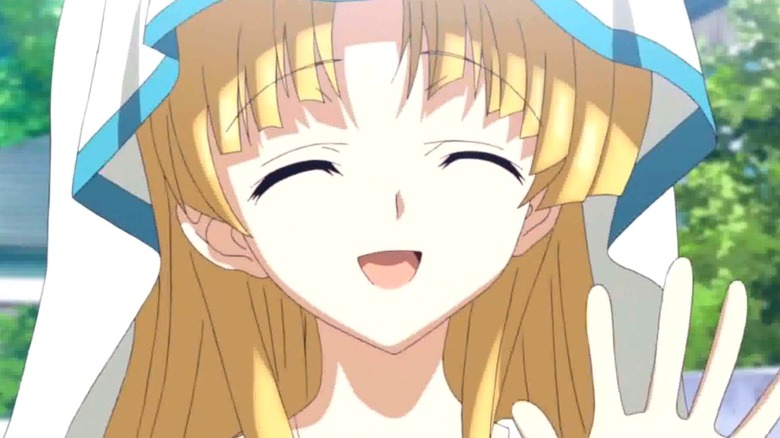 AT-X
"High School DxD" is a unique and humorous anime that found a sizable following after the adaptation first appeared on Japanese satellite channel AT-X. The series started as a light novel by author Ichiei Ishibumi and artist Miyama-Zero that managed to at one point reach 4 million copies in print (Anime News Network). Now, its anime series has managed to dish out four seasons, and has fans eagerly awaiting the release for Season 5. 
The story deals with second-year high school student and pervert Issei Hyoudou, who aims to become a harem king. Unfortunately, that plan falters, and he's killed by an avenging angel on his first date. Everything takes a real dark turn for Issei when a devil resurrects him, and that devil just so happens to be one of the cutest students in his school.
While the series has a lot of comedic moments, it has enough adventure and action to suggest that there's more to this show than your typical harem series. A major part of why fans love it so much is the series' characters, including the kindhearted healer, Asia. Among a world of devils and dragons, Asia is a rare do-gooder, and her faith in God is seemingly unshakable for most of "High School DxD."
Interestingly enough, the series creator took to Twitter to explain that the inspiration for her name came from an Italian actress.
Asia Argento the actress inspired Asia Argento from High School DxD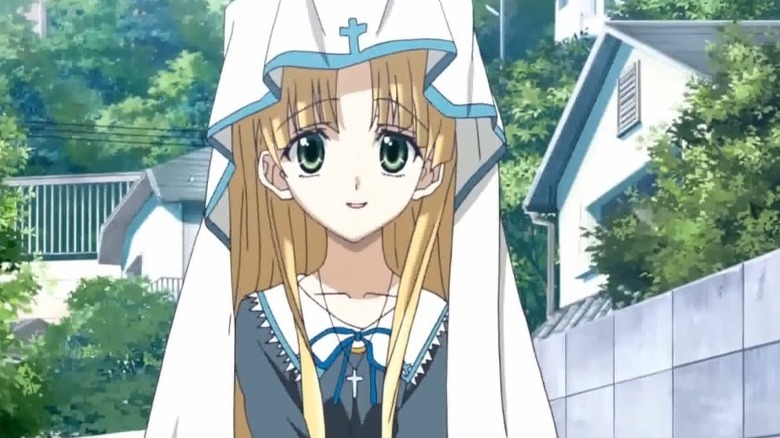 AT-X
In "High School DxD," Asia's last name is Argento. This is no coincidence, as the series author, Ichiei Ishibumi, revealed on his Twitter account that the character's name comes from the Italian actress of the same moniker. While the real-life Argento might seem like a random source of inspiration for a nunnish anime healer in a harem series, it makes sense when you take into consideration some of Argento's roles. Argento, who is the daughter of horror director Dario Argento, has played a nun in several films, such as in the 2002 French film "Ginostra," in which her character is credited as just "The Nun" (via Rotten Tomatoes).
Asia from "High School DxD" could have another reason for sporting the Argento last name, too. Before the character became transformed into a devil in the anime series, she was often seen wearing a silver cross around her neck. Per Collins Dictionary, Argento is also the Italian word for silver, and although Ishibumi has yet to officially say if this is another reason for the character's name, it isn't too far-fetched to think that was also a contributing factor.