The Surprising Franchise Jim Carrey Regrets Passing On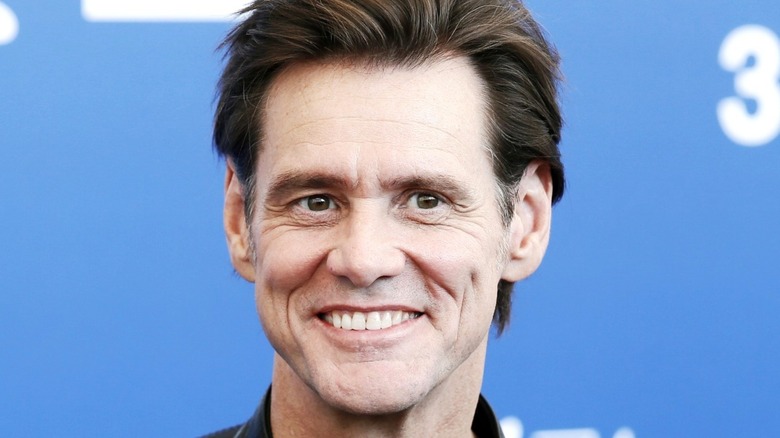 Andrea Raffin/Shutterstock
With his outrageous silliness and a face seemingly made of rubber, actor Jim Carrey's wild antics were in high demand throughout the 1990s and into the 21 century. The former stand-up comedian was launched into stardom when he was cast as the lead in "Ace Ventura: Pet Detective," playing a character whose eccentricities were a perfect fit for the out-there performer. The movie was a huge hit that turned Carrey into one of the most sought-after comedic actors in Hollywood, whose presence in a film almost guaranteed a box office smash for movie studios.
Carrey's schedule quickly filled up as he was hired for more and more roles, sometimes releasing multiple films a year leading up to the 2000s. He followed up his "Ace Ventura" role with back-to-back films in 1994, "The Mask" and "Dumb and Dumber." In 1995, he landed the coveted role of the DC villain The Riddler in Joel Schumacher's "Batman Forever," and reprised the role that made him famous with "Ace Ventura: When Nature Calls." Films like "Liar Liar," "The Truman Show," and "How the Grinch Stole Christmas" proved that Carrey's career wasn't about to slow down anytime soon.
Being in such high demand, there were plenty of offers that Carrey would inevitably have to turn down over the years. One of those rejected offers would have had him playing a character from an iconic film series, and no doubt would have changed how audiences would come to see that role.
Carrey chose playing God over pirate captain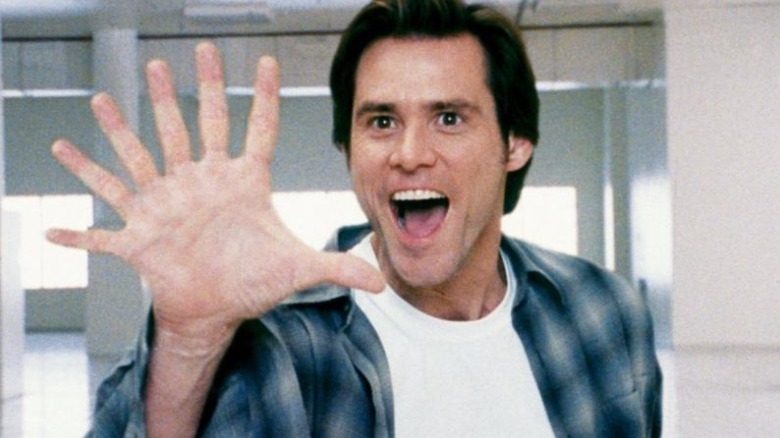 Universal Pictures
In 2003, Carrey teamed up with "Liar Liar" director Tom Shadyac once again, this time for the "spiritual" comedy "Bruce Almighty." The film starred Carrey as Bruce Nolan, a down-on-his-luck TV news reporter who is temporarily given the divine powers of God (Morgan Freeman). Although the movie was met with mixed reviews from critics, its box office revenue made it one of the top comedy films of all time, both domestically and internationally (via The Numbers).
As it turns out, Carrey turned down the chance to star in one of Hollywood's most successful franchises, thanks to scheduling conflicts due to filming "Bruce Almighty." That franchise was Disney's "Pirates of the Caribbean," and the role was Captain Jack Sparrow, reports Fandomwire. (Also interesting: Screenrant tells us that the part was originally written for Hugh Jackman.)
It's almost impossible to imagine anyone other than Johnny Depp as the mischievous and deceptively clever Captain Jack — the role that would cannonball Depp once more into the Hollywood spotlight. Depp certainly kept the comedic aspects of the character in tact, and drew inspiration for the character from one of rock music's greatest musicians, Keith Richards. Yet if scheduling hadn't interfered, fans of the "Pirates" film series may have seen a very different Jack Sparrow. No one can say what Carrey might have done with the role, yet both actors ended up with hit movies, so maybe it all worked out for the best.