Why Carl From 2012 Looks So Familiar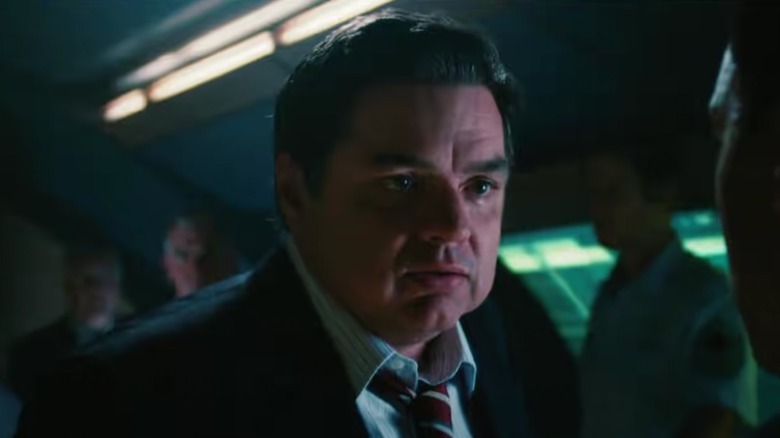 Sony
Roland Emmerich's 2009 disaster movie "2012" was a look at total global destruction. While receiving mixed reviews for its storyline (and two-and-a-half hour runtime), the film was a box-office success, earning more than $760 million worldwide. Starring John Cusack, the movie was a blockbuster-sized look at what would happen if the 2012 apocalyptic phenomenon, predicted by the Mayans, came to life. There were ample special effects (thanks to a $200 million budget) that showed the total demise of our planet as we knew it while the rich and elite got a second chance at survival of not just themselves, but the human race in general. 
Alongside Cusack, the film featured Amanda Peet, Chiwetel Ejiofor, Woody Harrelson, Danny Glover, and Thandiwe Newton — but that's not the end of the cast list. Starring as Carl Anheuser, the White House Chief of Staff in charge of informing President Thomas Wilson (played by Glover) with the catastrophic news of the end of the world, was showbiz stalwart Oliver Platt. A fleet of arks have been secretly constructed to protect the human race, with ticket holders meant to represent a cross-section of the globe through a democratic selection process. However, Anheuser, who serves as the movie's villain, sabotages the process to get those who are wealthy and well-connected on the ships while the global poor are left to perish. 
Oliver Platt has starred in several movies and TV shows since the 90s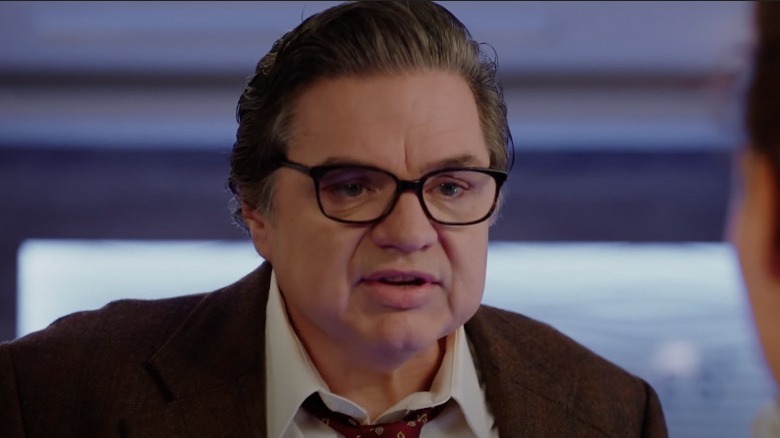 NBC
Oliver Platt's performance in "2012" as Carl Anheuser was central to the story, and it provided a devious subplot that kept the total destruction of the planet to totally take over the entire film. But while "2012" is arguably one of the biggest productions he's appeared in, Platt has been a mainstay in Hollywood since the 1990s in films and TV series. Platt has got a showbiz resume as long as your arm, but here are a few highlights you may recognize him from.
More recently, one of Platt's lengthiest roles is as Daniel Charles in the "Chicago" franchise, including "Chicago Med," "Chicago Fire," and "Chicago PD." He made a brief appearance in a handful of episodes as Martin on ABC's "Modern Family" and had a short stint on "The West Wing" as Oliver Babish, the final White House Counsel to President Josiah Bartlet (Martin Sheen). 
As far as the film realm, Platt is best known for his role as Hector Cyr in "Lake Placid," a mythology professor who has an affinity for crocodiles and pretending to be a helicopter pilot. Additionally, he plays Rupert Burns in 1999's "Bicentennial Man." Platt's filmography is wide and diverse, from drama series to disaster movies, and everything in between.