The John Cusack Disaster Flop Getting A Second Chance On Netflix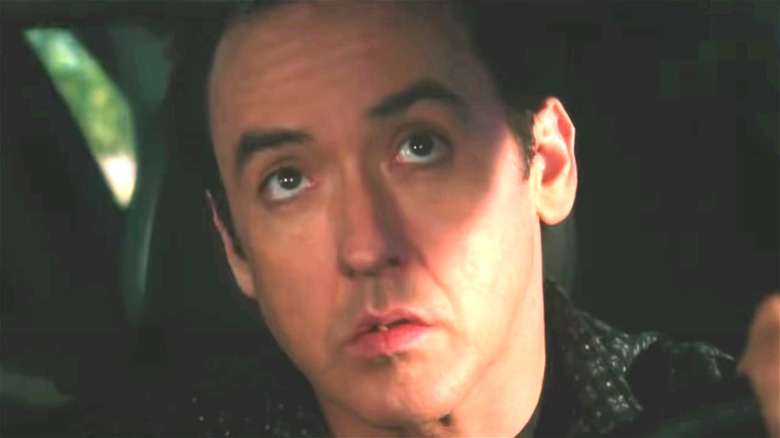 Sony Pictures
Remember when people thought the world was going to end in 2012? It had something to do with the Mayan calendar ending, and people predicted that apocalyptic events would come to pass. The prophecy didn't come to pass, but it did inspire the 2009 film "2012," which turns the end-times theory into an action movie in which the planet is beset by every kind of natural disaster you can think of all at once. So in a way, 2012 did happen, thanks to the movie.
The movie "2012" is directed by Roland Emmerich, who previously helmed other blockbuster apocalyptic sci-fi films including "Independence Day" and "The Day After Tomorrow." Like most of Emmerich's movies, "2012" follows a ragtag group of ordinary people as they try to save the world from the apocalypse.
"2012" was a box office hit, grossing almost $800 million worldwide and becoming the fifth highest-grossing movie of 2009, according to Box Office Mojo. But it was a flop with critics, with a low 39% rating on Rotten Tomatoes. Reviewers found fault with its excessive length (it's 158 minutes long) and formulaic, dialogue-challenged script, while praising its exciting, special effects-heavy action sequences.
The movie is currently getting a second chance on Netflix, where it's being rediscovered by disaster movie fans.
2012 is 'the mother of all disaster movies'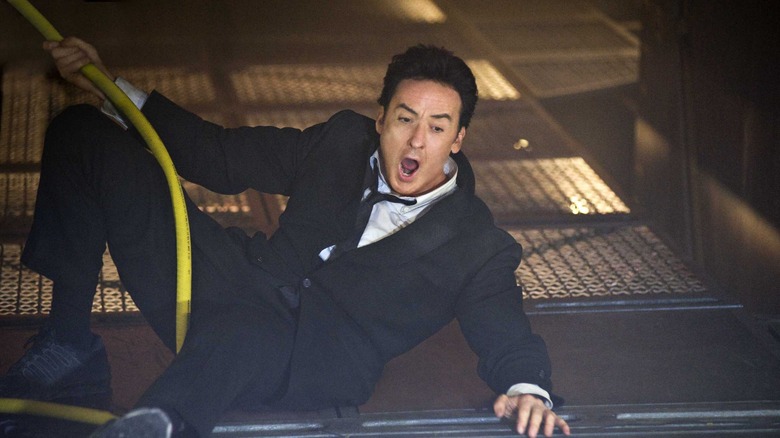 Sony Pictures
Leading the large ensemble cast of "2012" is John Cusack as Jackson Curtis, a science fiction writer whose work has emotionally prepared him for the end of the world. He's leading his family — his kids Noah (Liam James) and Lilly (Morgan Lily), his ex-wife Kate (Amanda Peet), and Kate's boyfriend Gordon (Tom McCarthy) — out of Los Angeles, which has been destroyed by an earthquake. Meanwhile, President Thomas Wilson (Danny Glover) is trying to keep the country calm, while his chief science advisor Adrian Helmsley (Chiwetel Ejiofor) and chief of staff Carl Anheuser (Oliver Platt) argue about how to handle the situation. The cast also includes Thandiwe Newton as Laura Wilson, the President's daughter and an art expert who's working on a project to save the world's priceless art treasures, and Woody Harrelson as a conspiracy theory radio show host whose paranoid beliefs turn out to be totally real.
It's not a great movie by any stretch of the imagination, but it's fun to watch. In his review, Roger Ebert called "2012" "the mother of all disaster movies" that "delivers what it promises, and since no sentient being will buy a ticket expecting anything else, it will be, for its audiences, one of the most satisfactory films of the year." If you like your escapist entertainment to have an apocalyptic flavor, you should check out "2012" on Netflix.