Michael Keaton's Thoughts About Working On Marvel Movies Will Make You Laugh
Tommaso Boddi/Getty Images
Known for being the first actor to portray the Caped Crusader on the big screen, Michael Keaton has made the seamless transition from DC superhero to Marvel villain — and back again. Having played Batman twice in the Tim Burton films, Keaton will soon reprise his role for the DCEU, donning the cape once more in the upcoming movie, "The Flash." Yet MCU fans know him best for his role in "Spider-Man: Homecoming," in which he played Adrian Toomes, also known as the Vulture. Keaton will also make an appearance as Toomes in the upcoming "Morbius," alongside Jared Leto as the title role.
Keaton has had a varied career for decades, starring in comedies, action films, and dramas alike. His portrayal of Riggan Thomson in the 2014 black comedy "Birdman" earned him an Oscar win for best actor, and his role in the upcoming Hulu original series "Dopesick" is already turning heads. Yet it appears that his presence in the Marvel Cinematic Universe is here to stay, and his future in the DCEU could potentially be a turning point as well. In a recent interview, he spoke about his experiences while working on Marvel films, and what he had to say will have MCU fans in stitches.
Keaton has "no idea" what's going on in the MCU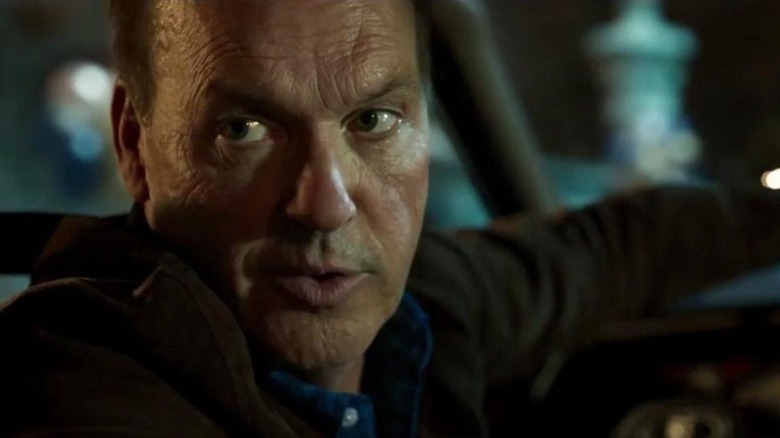 Disney/Marvel Studios
Michael Keaton sat down with The Hollywood Reporter for an exclusive interview, in which he revealed the truth about his  experience acting in films for the MCU. Keaton confessed that he is not a comic-book fan himself, and doesn't really understand all the hype surrounding the multi-billion dollar franchises that have taken over the box office.
"After the first 'Batman,' I'm not sure I've ever seen an entire [comic book] movie," Keaton told THR. "I just never got around to it. So you're talking to a guy who wasn't in the zeitgeist of that whole world. When I went down to do the Marvel things in Atlanta ... It's an entire city dedicated to Marvel ... They'll be doing Marvel movies forever. I'll be dead, and they'll still be doing Marvel movies."
Keaton went on to admit that when it comes to the Marvel Cinematic Universe, he is clueless about the ever-branching storylines. He described his reaction to producers attempting to fill him on the intricate details of the Marvel movies: "I'm nodding like I know what the f*** they're talking about. I go, 'Uh-huh.' And I'm thinking, 'You may as well be explaining quantum physics right now to me. All I know is I just know my guy. And I know the basics.' So finally, they were looking at me, and they just started laughing. They said, 'You don't know what we're talking about, do you?' I said, 'No, I don't, no idea what you're talking about.' "
Well, he may not understand it, but there's no denying that Keaton has become a welcome addition to the MCU — one that fans are hoping will continue as the MCU moves forward.