Jennifer Hudson's Comments About Cats Might Surprise You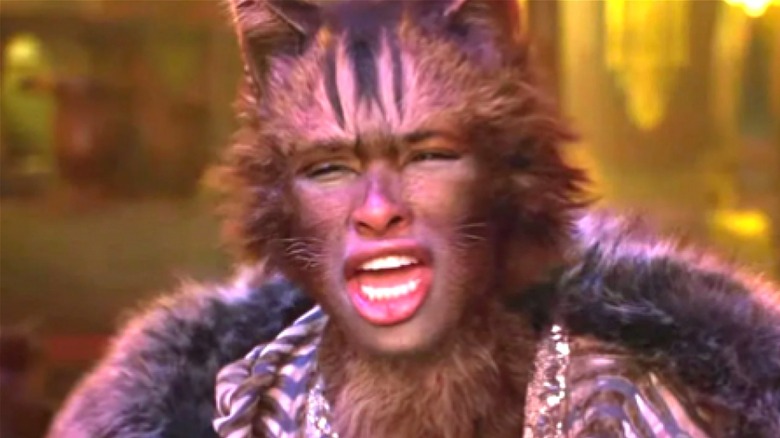 Universal Pictures
At the end of 2019, Universal Pictures released "Cats," a film adaptation of the Tony Award-winning stage musical directed by Tom Hopper (who co-wrote the screenplay with Lee Hall). The announcement definitely led to some skepticism amongst potential moviegoers — after all, how well was a musical in which every cast member wears a cat costume going to translate onto the big screen? And as soon as the trailer was released, "Cats" was already a huge joke. Twitter users were roasting the "Cats" trailer almost immediately, unable to wrap their heads around the bizarre visual effects used to turn the actors into human-sized cats.
Once the film was released, the reactions did not get better. "Cats" made just $73 million in box office sales — mostly from people who were too curious not to see it. The film failed to break even on its $95 million budget, making it a bonafide bomb (via Box Office Mojo). On Rotten Tomatoes, the film holds a meager 19% rating. With all that in mind, it's safe to say that, despite the film boasting several big name stars — from Taylor Swift to James Corden and Judi Dench — "Cats" was a complete disaster.
You'd think that even the film's stars would have similar opinions to moviegoers, as there doesn't seem to be much about the film that's redeemable. However, one of the movie's stars, Jennifer Hudson, recently made some surprising comments about the 2019 musical film.
Jennifer Hudson is proud of Cats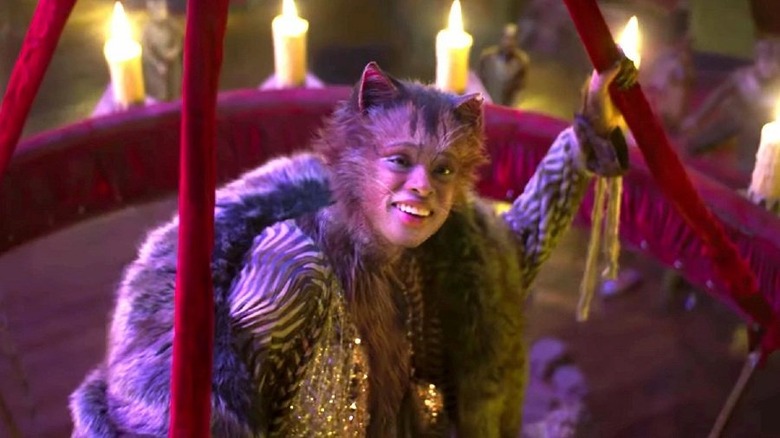 Universal Pictures
While doing press for her upcoming film, "Respect" (in which she plays legendary soul singer Aretha Franklin), "Cats" was brought up in her conversation with Total Film (via Games Radar). When asked what she made of the "apoplectic" reaction to the movie, Hudson explained that she doesn't think viewers completely understood the film. 
She said, "I loved that you asked about 'Cats!' You know what? I think it was a bit overwhelming. It's unfortunate that it was misunderstood. I think later down the line, people will see it differently."
Hudson also insisted that she doesn't have regrets about being a part of the film. She continued, "But it is something I am still very proud of and grateful to have been a part of. Yeah, I got to be Grizabella the Glamour Cat!" She also noted that her experience on "Cats" even inspired her to take up two cats as pets, who she calls "the best thing [she's] ever had."
Moviegoers will just have to wait and see if Hudson is right and "Cats" is viewed differently in the future.