The One Thing Netflix Had To Agree To Before Making Hit & Run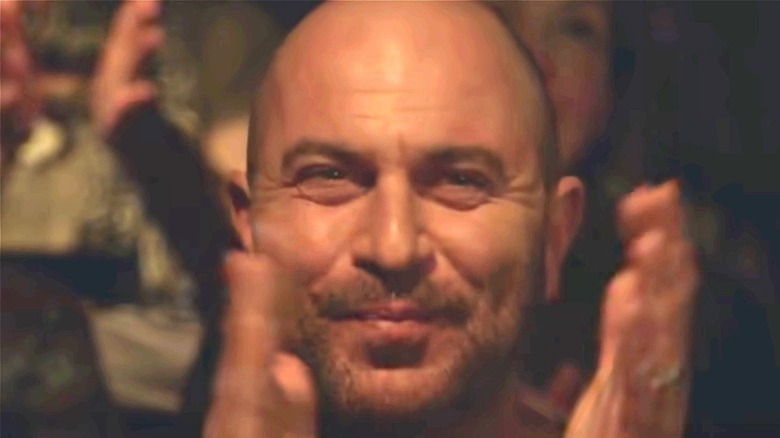 Netflix
The newest Israeli-American co-production for Netflix is a show called "Hit & Run," which premiered on August 6, 2021, about a man named Segev Azulai (Lior Raz) whose wife Danielle (Kaelen Ohm) is killed in a hit and run accident in Tel Aviv. With a dark personal history, Segev suspects that there's more to the "accident" than meets the eye. He begins a mission to track down the perpetrators and find out the truth, unexpectedly discovering that his wife had a lot more secrets that he could've ever imagined. "Hit & Run" is co-created by Avi Issacharoff and Raz, the creators of another Netflix Israeli hit series "Fauda," along with Dawn Prestwich and Nicole Yorkin, a writer-producer duo behind past hit series like "The Killing" and "Z: The Beginning of Everything." 
Both duos have exclusive deals with Netflix, but Prestwich and Yorkin weren't originally attached to "Hit & Run." Issacharoff and Raz had the idea for the show, but they wanted to create something for a more American audience and were looking for someone to team up with. They met up with Prestwich and Yorkin and instantly connected, starting work on "Hit & Run" soon after. While the four co-creators of the series were on the same page for most aspects of production, Prestwich and Yorkin had to convince Netflix to promise to do one specific thing in order to make the action thriller series.
Netflix promised to use the original scripts for subtitle translation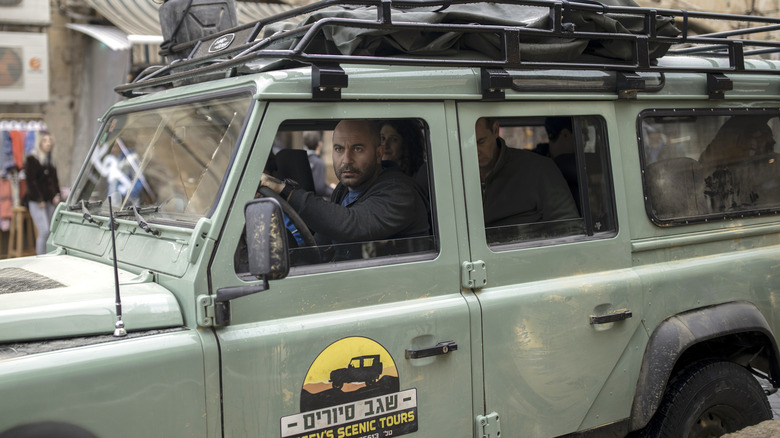 Netflix
As the American half of the writing and producing team behind "Hit & Run," Prestwich and Yorkin had to help Issacharoff and Raz adjust to a new style of television making, including the role of showrunner, a writer's room, and more. The first two scripts of the series are written by all four producers, combining their American and Israeli perspectives as well as the two languages. Speaking with The Hollywood Reporter about their experience working on the show, Prestwich and Yorkin revealed that one detail that they were adamant was done a certain way were the subtitles. The women explained, "We got Netflix approval, or their promise, early on that when it came time for subtitles we would go back to the original English scripts, even if it was translated differently in Hebrew, so that we could keep the integrity of the story." 
The scripts were originally written entirely in English before Issacharoff and Raz added in Hebrew sequences, but everyone knows how unreliable language translation can be. So while the English subtitles doesn't translate exactly to the spoken Hebrew, the meaning, or what viewers take away from the specific scenes, is the same for both English-speaking and Hebrew-speaking audiences. This might seem insignificant to some viewers, but it plays a big role in how "Hit & Run" is received by the American audiences that Issacharoff and Raz really wanted to connect with. Luckily, Prestwich and Yorkin were able to convince both Netflix and their Israeli counterparts of their argument, and you can decide for yourself whether it was worth it by watching "Hit & Run" now on Netflix.