The Bizarre Mishap Amy Adams Suffered On Batman V. Superman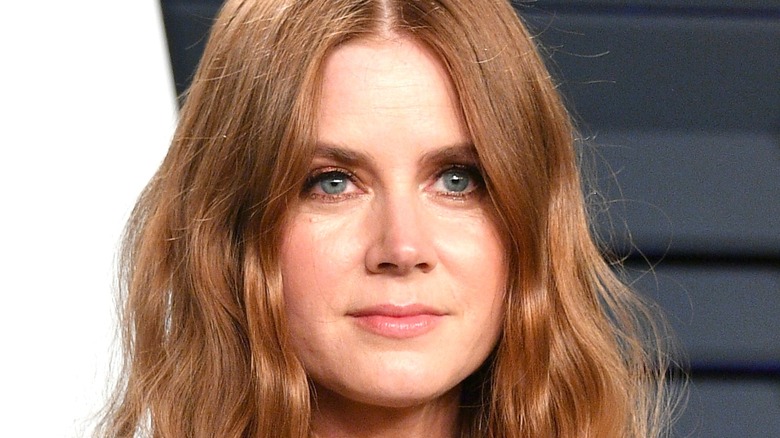 Dia Dipasupil/Getty Images
There aren't a lot of cinematographers in Hollywood who specialize in filming underwater. So when directors need to shoot an underwater sequence, they often turn to Ian Seabrook, an underwater photography specialist who, in just the past few years alone, has worked on "Jungle Cruise," "Old," "It Chapter Two," and "Deadpool 2," among many other film and TV projects. Seabrook is making the interview rounds about his work on "Jungle Cruise," and he's a forthright guy who's willing to tell some wild stories about working underwater with some big-name people. One story involves Amy Adams on the set of "Batman v Superman: Dawn of Justice."
In director Zack Snyder's superhero epic, Amy Adams plays Lois Lane, Daily Planet reporter and love interest of Clark Kent (Henry Cavill). Towards the end of the film, she dives into water filled with metal debris to retrieve a kryptonite spear in order to help Superman fight Doomsday (Robin Atkin Downes). This sequence made Ian Seabrook and Amy Adams both quite ill. In an interview with Insider, Seabrook said that the construction department didn't use marine-grade metal for the set, and it rusted. He and Adams both got double ear infections as a result. "Having your ears vacuumed is not a pleasant way to spend your afternoon," he said.
Rust never sleeps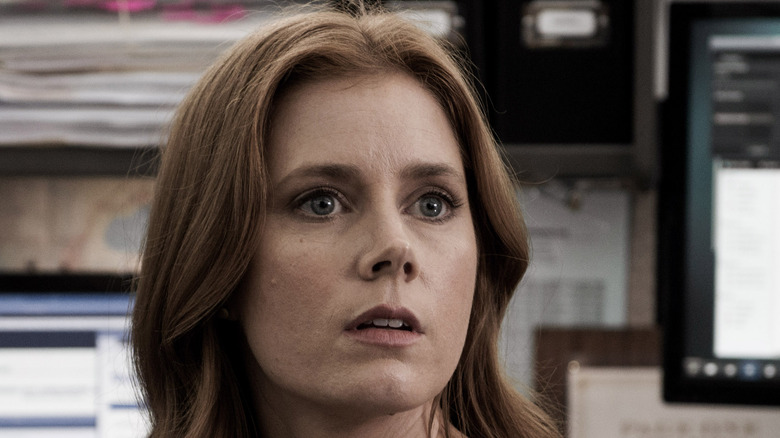 Clay Enos/Warner Bros. Pictures
Ian Seabrook gave more details on his and Amy Adams' "Batman v Superman" mishap in an interview with Looper. He said that his ears got infected while he was in the water before shooting vacuuming up rust particles so that they didn't show up on camera. He had to stay out of the water for two weeks after that, while Adams had to keep working. Adams talked about her ear infections back in 2016 (via the Mirror). She said she got really sick because she didn't take the drops she was prescribed. "They give you these drops and they tell you to put them in your ear. And I was like, 'I'll be fine.'" But then she got an earful of rust.
Seabrook said that what happened to him and Adams is why he was adamant on "Jungle Cruise" that all of the materials used be properly treated for aquatic use, so that no rusty metal particles floated into Dwayne Johnson or Emily Blunt's nose or ears or mouth. It sounds like being an underwater DP is an interesting job with unique challenges. There aren't a lot of other jobs where part of the gig is making sure a movie star doesn't get an ear infection.