Does Benicio Del Toro Voice The Collector In What If...?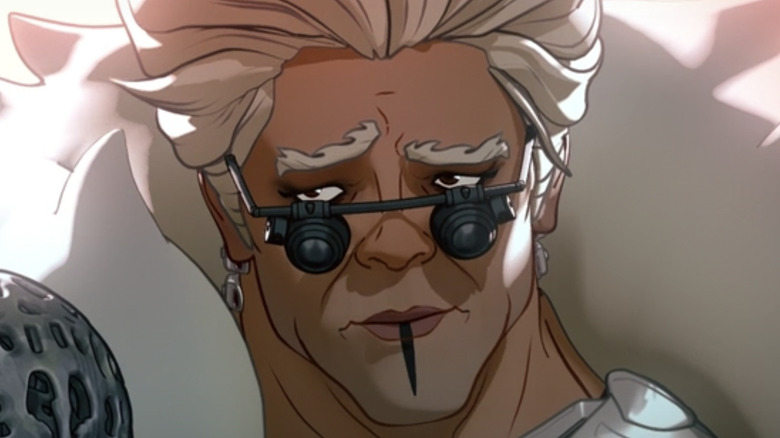 Disney+/Marvel Studios
There were a hefty amount of familiar MCU characters in Episode 2 of "What If...?" The story mainly focuses on T'Challa (Chadwick Boseman) and what would have happened if he was kidnapped from Earth in 1988 instead of Peter Quill (Chris Pratt). It was bittersweet to hear the late Boseman voice T'Challa, as the actor was able to record his part for "What If..?" before his untimely death in 2020. However, it wasn't just his voice that was recognizable, as most of the cast of Episode 2 featured returning MCU stars.
Yondu (Michael Rooker), Kraglin (Sean Gunn), Taserface (Chris Sullivan), Korath (Djimon Hounsou), Thanos (Josh Brolin), and Nebula (Karen Gillan) are all voiced by the actors who play the characters in the live-action films. Unfortunately, a few voices didn't sound familiar at all, no matter how well the voice-actor did their best to emulate the original star. One of these missing stars was Dave Bautista, who did not return to voice Drax in the series. Conflicting reports suggested that one other major MCU star was not returning to "What If...?," but Episode 2 finally put the rumors to rest.
Benicio del Toro voices Collector in What If...?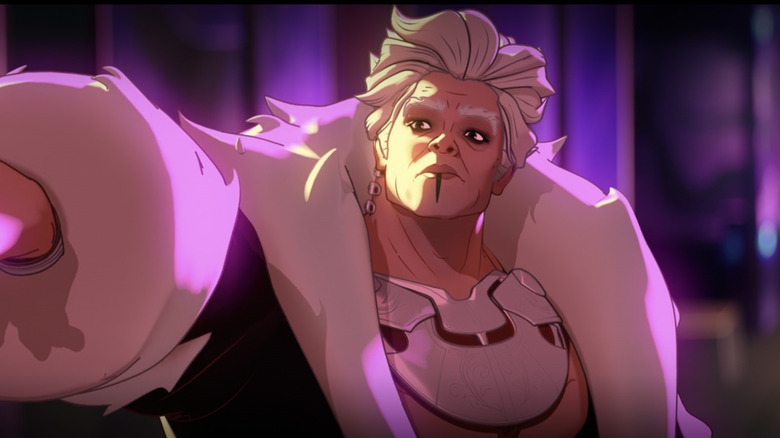 Disney+/Marvel Studios
No one can perfectly mimic the unique voice of Benicio del Toro, especially the fun accent he delivered in "Guardians of the Galaxy," where he played the Collector, a.k.a. Taneleer Tivan. Thankfully, he returned in "What If...?" Episode 2 to voice the character he made so famous back in 2014. Tivan's accent is slightly different from the one we remember in the first "Guardians" flick, but the credits prove del Toro returned to play the eccentric intergalactic Collector.
Back in 2019, when the initial cast list for "What If...?" was revealed at San Diego Comic-Con, del Toro's name was noticeably absent from the presentation (via Polygon). More recently, several outlets like The Independent also reported that del Toro was not returning to voice his character, much like Chris Evans, Robert Downey Jr., and Scarlett Johansson. We couldn't have been happier to see his name pop up in the credits, as having anyone else voice the Collector would have been rather disappointing.