What Is The Song In The 'Summer In H&M Swimwear' Commercial?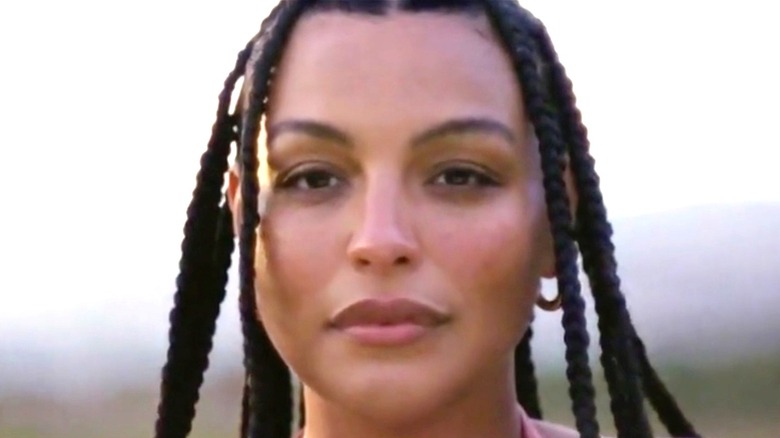 H&M
H&M is a large, multi-national retail company that sells fast-fashion clothing, mainly to younger women. The retail chain has stores in multiple malls across the country and is always a decent bet for a nice dress, trendy top, or cute swimsuit.
Swimsuits are what the clothing retailer is selling this summer. Their latest ad features Paloma Elsesser, a plus-sized model, escaping from both the pressures of celebrity and the camera's impersonal lens by leaping off a cliff into the ocean. Under the waves, she meets up with a few other women of varying sizes and body types — models Bintou Sillah, Nouri Hassan, Tani Gunn, Yumi Nu, and Shawn Lakin. Together, they tune out the noise around them and swim. Elsesser surfaces, looking content, and paddles through the calm water. Later she emerges under text reading "find strength in the silence, and come back stronger."
The music playing under this enchanting scene will likely be quite familiar to viewers, who have probably heard the song before, but might not be able to place it via the cover version H&M is using for this campaign.
This song got its start with another musical act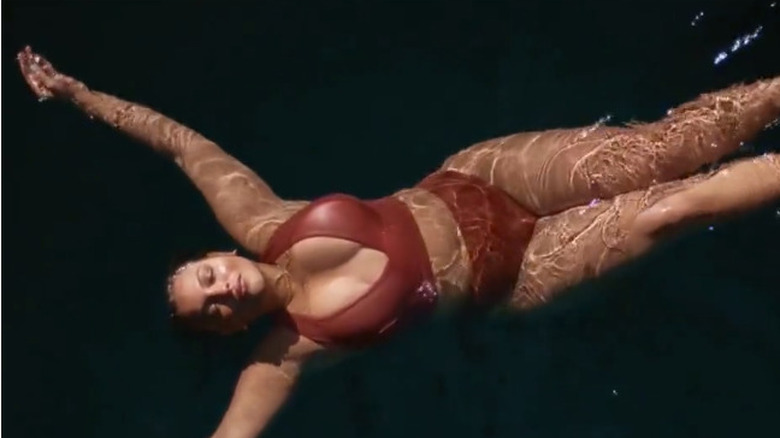 H&M
That is indeed a cover of the Depeche Mode song "Enjoy the Silence" playing over H&M's latest commercial. The tune made it to No. 8 on the US Billboard charts in 1990 and hit No. 6 on the UK single charts. The band remixed the single in 2004 and re-released it; it made it to No. 7 on the UK singles charts that time.
There have been multiple covers released of the song since, most notably by Tori Amos, who included a version of it on her "Strange Little Girls" cover album, and Lacuna Coil, who released a cover on their "Karmacode" album in 2006.
The version you hear in the commercial is performed by soul singer Fousheé, whose song "Deep End" went viral on Tik Tok via an anonymous sample used by Dwayne Wade (via Fader). Her video for her version of "Enjoy the Silence" has over 240,000 hits.