The Real Reason Don Cheadle Needed More Time To Make A Decision About Joining The MCU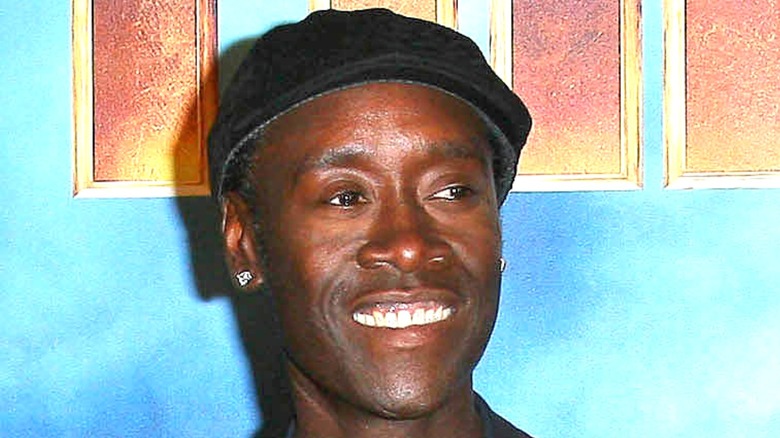 Shutterstock
Since its beginning with "Iron Man" in 2008, the Marvel Cinematic Universe, or MCU, has become a major juggernaut in the film landscape, officially expanding to television in 2021 with the Disney+ series "WandaVision."
One of the key aspects the franchise has been praised for is their casting, with veterans such as Samuel L. Jackson and newcomers such as Chris Hemsworth taking on key roles to much acclaim. However, the franchise underwent one casting change early, as the role of James Rhodes, or Rhodey, was initially played by "Empire" star Terrence Howard before being replaced by Don Cheadle in "Iron Man 2," who has subsequently played the role in the MCU.
However, in an interview, Cheadle revealed what happened before he accepted the role, explaining that things almost took a very different turn. When he was offered the role, Cheadle couldn't accept by the given deadline, and in a 2020 interview, he spoke out about why he needed more time than originally given to make a decision about joining the MCU.
Cheadle got the call in an unusal place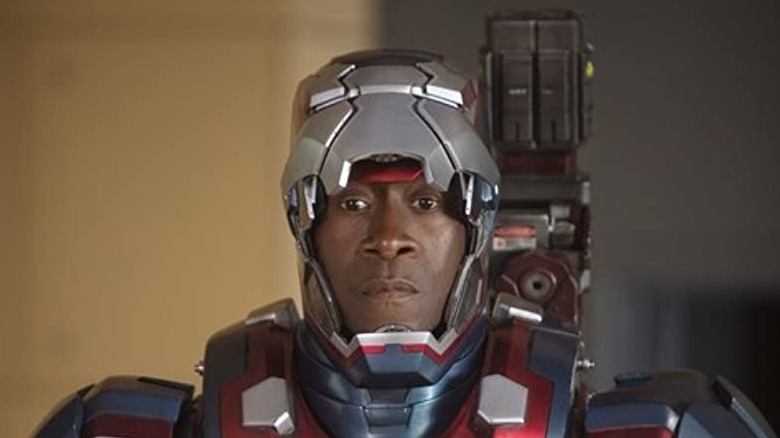 Disney
Cheadle got the call to be in the MCU while he was at a laser tag party for his child's birthday, and had a very short window in which to accept the role. The producers, however, gave him an extension when they heard of his circumstances.
"I was actually at my kid's birthday party—a laser tag party—and I got a call from my agent, and they said, 'Hey, so I want to connect you to these Marvel guys. They want to talk to you, but they want to offer you the part,'" Cheadle said in an interview with The AV Club. "I don't know who was on the phone. But they said, 'Hey, this is the role. We want you to do this. It's a six-picture deal.' I was like, 'What?! Oh, uh, okay...' And I'm trying to do the math. I'm like, 'That's 11 or 12 years. I'm not sure.' And they're like, 'Well, we need to know, because if you're not saying yes, then we're gonna move on to the next person. So you've got an hour.'"
Startled by the short time, Cheadle mentioned where he was causing the executives to give him an extension. "I said, 'I'm at my kid's laser tag party right now.' They said, 'Oh! Oh, take two hours.' So generous!" he recalled.
The extra time, however, did give Cheadle an opportunity to talk to his wife, who convinced him to take the part, ultimately allowing him to become an indelible part of the MCU.