The Executioner And Her Way Of Life - What We Know So Far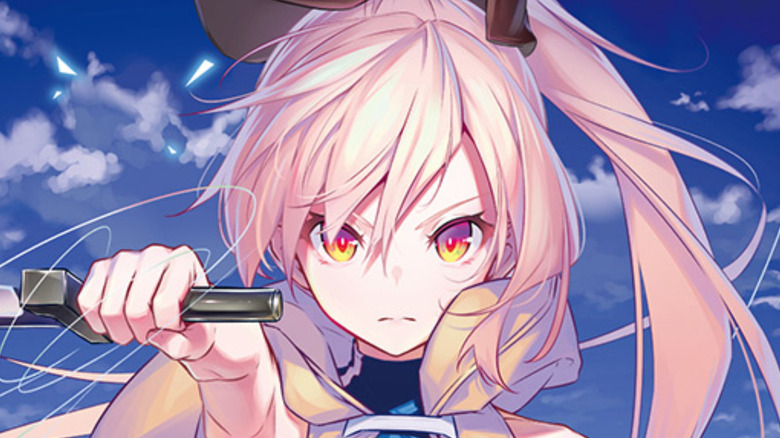 SB Creative
"The Executioner and Her Way of Life" is a Japanese light novel series written by Mato Sato and illustrated by artist Nilitsu. The series' first volumes were officially published by SB Creative in 2019, but won the grand prize at the GA Bunko Awards the year prior. Since then, the series has been released in English under the title "Virgin Road" courtesy of Yen Press and has been adapted into a manga in "Young Gangan" magazine. Most recently, however, the series' creators have announced an anime adaptation of the novels — animated by J.C. Staff.
The series' distributor, Warner Bros. Japan has not released much information regarding this upcoming anime adaptation. However, Warner Bros. has released a teaser trailer to get fans excited. The trailer, combined with the information fans already know from the light novels and manga, give viewers plenty of hints on the show's release date, characters, and plot without spoiling the experience. Here is what we know so far.
When will The Executioner and Her Way of Life be released?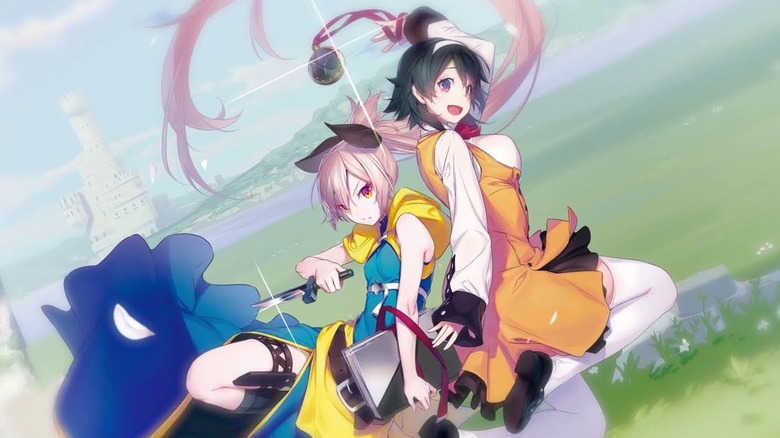 SB Creative
Anime News Network, fans have known about "The Executioner and Her Way of Life" adaptation since Warner Bros. Japan announced it in January. The company uploaded a trailer on its official YouTube channel to go with its announcements, giving viewers a chance to see the characters and world of this series. In a separate article from July, Anime News Network reported that the franchise's official website had been updated, showing off a new teaser image and announcing the show's 2022 premiere window, which it shares with several other anticipated titles.
The show's creators did not give a specific release date, suggesting the potential of a late 2022 release. More mysteriously, the show gave no indication of where international viewers might get a chance to see "The Executioner and Her Way of Life." Given how common international releases are, however, it won't be a surprise if fans are watching an official translation shortly after (if not at the same time) the show's initial debut.
Who are the main characters in The Executioner and Her Way of Life?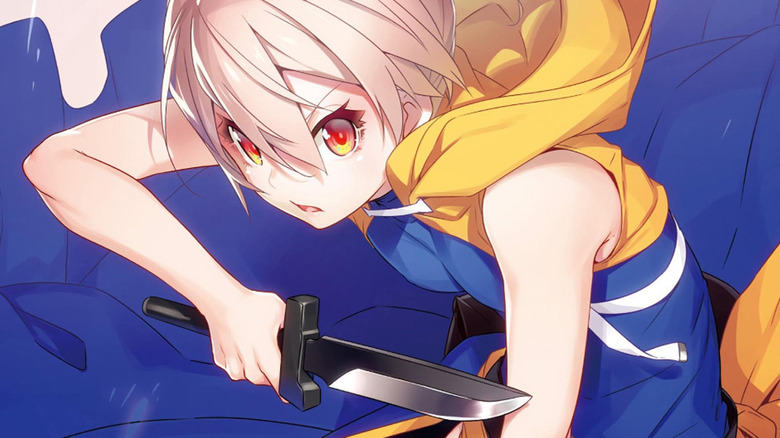 SB Creative
"The Executioner and Her Way of Life" combines two prominent anime genres: isekai and yuri. Isekai focuses on a character that has been whisked away from their usual life into a magical world, while yuri focuses on the relationship between girls or women in the show.  As such, the narrative of the series hinges on the lives and relationships of its two leading ladies. First, there is the protagonist, Akari (voiced by Iori Saeki). A native to the world of "The Executioner and Her Way of Life," Akari fills the role of the eponymous executioner, whose job it is to dispose of the Lost Ones who make it to her kingdom.
Standing opposite Akari is Menou (Moeka Kahara), one of these aforementioned Lost Ones. As the receiver of this anime's isekai treatment, Menou actually hails from Japan. However, she isn't the only person to be isekai'd to this new realm, and the Lost Ones have become viewed as bringers of destruction. Though Akari is tasked with killing Menou, she finds it exceedingly difficult. Furthermore, without knowing that Akari is out to kill her, Menou actually ends up being her companion.
What is the story of The Executioner and Her Way of Life?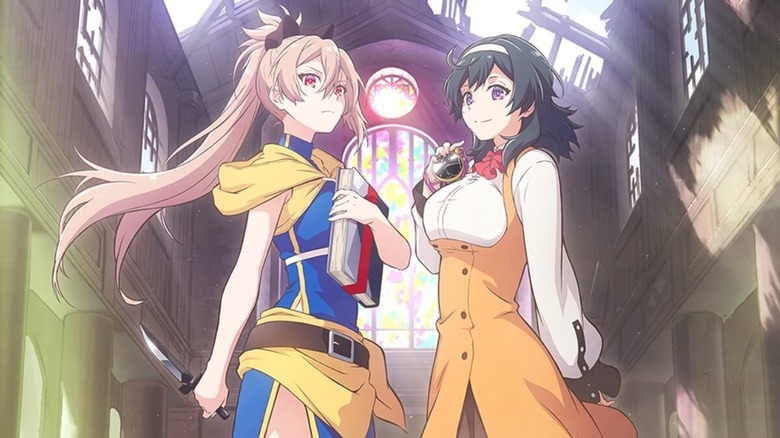 SB Creative
In the fantasy world of "The Executioner and Her Way of Life," those from the far-off realm of Japan are hunted and destroyed. Dubbed "Lost Ones," it is uncertain why the Japanese travel to this world, but they are seen as omens of disaster. Thus, executioners such as Akari are tasked with dispatching the destructive Lost Ones. Her life changes, however, when she meets Menou, a Lost one that remains obstinately immortal.
Akari is no quitter, however, and she soon embarks on a journey to find a way around Menou's immortality. Strangely, Menou remains ignorant of Akari's plan and decides to tag along. As the two journey together, they might find themselves sharing more in common than one would expect. How Akari plans of killing Menou, and whether she retains the guts to do it after their journey, will be explored when "The Executioner and Her Way of Life" releases in 2022.