The Rosa Salazar Thriller That Netflix Subscribers Can't Stop Binging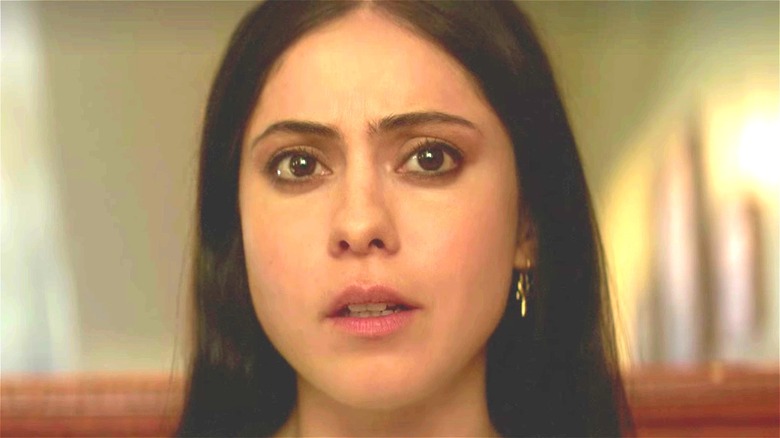 Netflix
"Alita: Battle Angel" breakout Rosa Salazar is the star of a new limited series on Netflix that's confirming her reputation as one of Hollywood's best emerging stars. The series is called "Brand New Cherry Flavor," and it's a surreal horror head-trip that's heavily influenced by legendary directors David Lynch and David Cronenberg. It's currently sitting at #10 on Netflix's Daily TV Shows Top 10 list. It's not a big hit yet, but the people who are watching it can't stop binging it.
"Brand New Cherry Flavor" was created by Nick Antosca and Lenore Zion, who previously worked together on the horror anthology series "Channel Zero," which was created by Antosca. It's based on a 1996 novel by Todd Grimson. It's set in early-'90s Los Angeles, and tells the story of a young aspiring filmmaker named Lisa Nova (Salazar), whose short film has attracted the attention of big-shot producer Lou Burke (Eric Lange), who wants her to expand it into a feature that she'll write and direct — but only on the condition that she sleep with him. She refuses, and her movie is taken away from her. Humiliated and angry, Lisa turns to a mysterious tattoo artist named Boro (Catherine Keener) for help, because Boro knows how to put curses on people. Lisa soon finds out that revenge comes at a cost.
People feel like Brand New Cherry Flavor was made just for them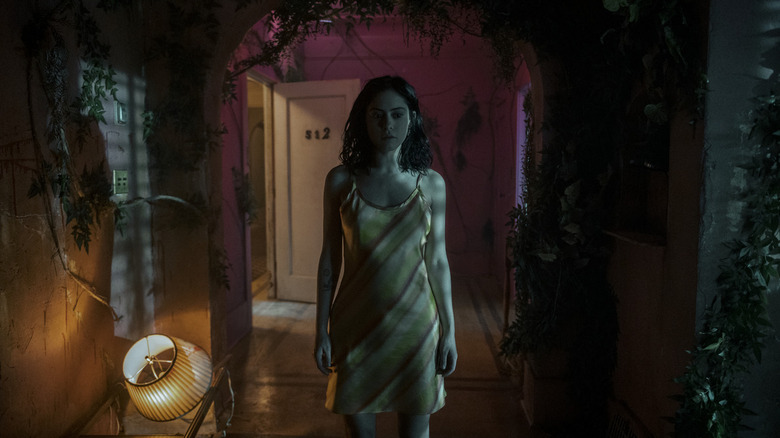 Sergei Bachlakov/Netflix
Netflix subscribers on Twitter are raving about "Brand New Cherry Flavor."
"Just finished Brand New Cherry Flavor and woah... I want more," @thehopedealer tweeted.
"Brand New Cherry Flavor" is very gross and packed with disturbing but compelling WTF imagery, like Lisa vomiting up a live kitten. People are enjoying how wild it is. "Brand New Cherry Flavor on Netflix is some s— y'all, I'm just letting y'all know now," tweeted @ST1NNA. "This Jawn good af tho."
"Brand New Cherry Flavor is freaking INTENSE," tweeted @lisamflower. "I think I'm enjoying it, but it's so crazy that I'm not totally sure."
"'Brand New Cherry Flavor' isn't for everyone," tweeted @stevevarleyshow. "If strange, disturbing and twisted is your cup of tea, you will be more than satisfied. Nothing here is just weird to be weird, it all serves a purpose."
The show has the makings of a cult hit TV show. Not everyone will watch or like it, but people who do dive into its weird world find it speaks to them on a deep level. "It's like it was made specifically for me," tweeted @ThatWerewolfTho. "I've had a jones for something new in horror but it's so specific that I'd have to make it, myself. But then here comes Brand New Cherry Flavor... It's weird, I tell you. Like I manifested this."
If that sounds like your cup of disgusting stew that you have to eat in order for the curse to work, check out "Brand New Cherry Flavor."