Will There Be A Tangled 2?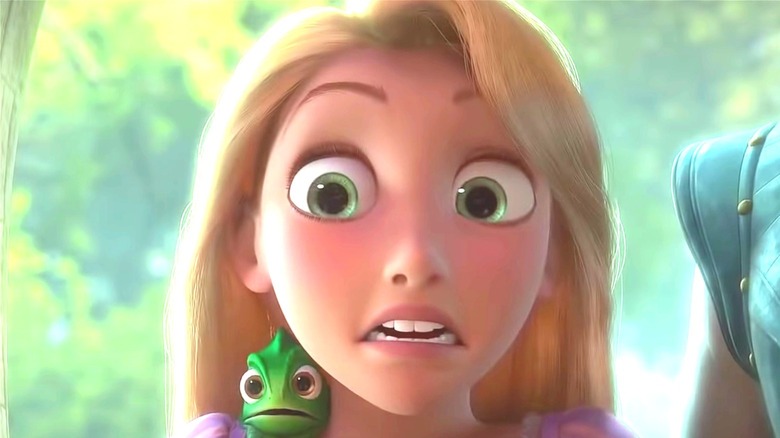 Walt Disney Studios Motion Pictures
Before Disney's ultra popular "Frozen" was released in 2013, the company dropped 2010's "Tangled," which was less of a phenomenon but just as much of a fantastic film — some outlets even make a case for "Tangled" being the better film.
"Tangled," directed by Nathan Greno and Byron Howard, centers on Princess Rapunzel (voiced by Mandy Moore), who was stolen from her family as a young baby by Mother Gothel (Donna Murphy) after she discovers that Rapunzel's hair has the power to heal (and keep her young) as long as it's not cut. Rapunzel then spends her whole life kept in a castle by Mother Gothel, who she thinks is her real mother. She's completely unaware that she's actually a princess and that her real parents still long for her return. But, on the eve of her 18th birthday, she dares to venture outside of her tower — with the help of a handsome thief, Flynn Rider (Zachary Levi).
Unlike "Frozen," "Tangled" has yet to receive a theatrical sequel, despite many fans out there longing for one. So, will a "Tangled" sequel ever happen? Here's what we know.
There's no "Tangled" theatrical sequel in the works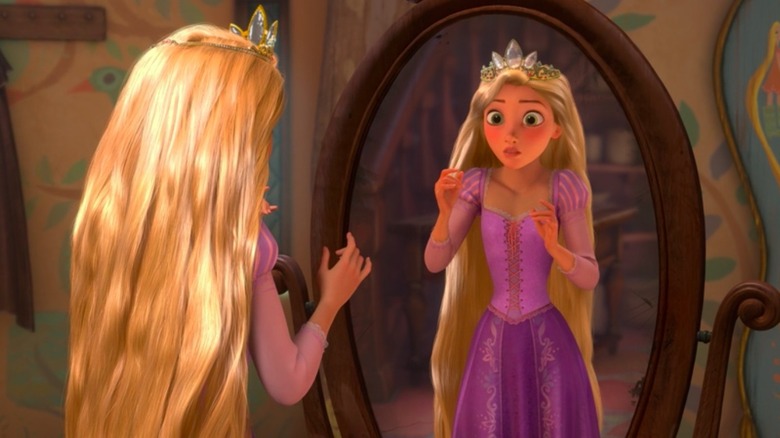 Walt Disney Studios Motion Pictures
In 2015, Den of Geek looked into whether Disney was considering a sequel for "Tangled" and got some answers from producer Roy Conli. Conli began, "There was a desire to somehow take it into a filmic sequel." However, they came across two major hurdles that ultimately put the sequel conversation to rest. The first was that the directors, Nathan Greno and Byron Howard, didn't have interest in returning for a second film. The second was much more plot related — namely, Rapunzel's hair, arguably the foundation for the entire story, had been cut off permanently at the end of the first film. Rapunzel's short, non-magical hair does make it a bit difficult to continue the story on with.
However, Rapunzel's cut hair proved to not be too much of a hurdle for the continuation series, "Rapunzel's Tangled Adventure," which ran for three seasons from 2017 to 2020 on Disney Channel. Further, the series was kicked off with a Disney Channel Original Film, "Tangled: Before Ever After." So technically "Tangled" has already received a sequel, as well as a sequel series — just not a theatrical one.
With this in mind — the fact that the story has already received a sufficient amount of continuation — it's extremely unlikely that a theatrical sequel to "Tangled" would be made. Luckily, "Rapunzel's Tangled Adventure" has three seasons worth of content for eager "Tangled" fans.