What We Do In The Shadows Fans Just Got The Best News Ever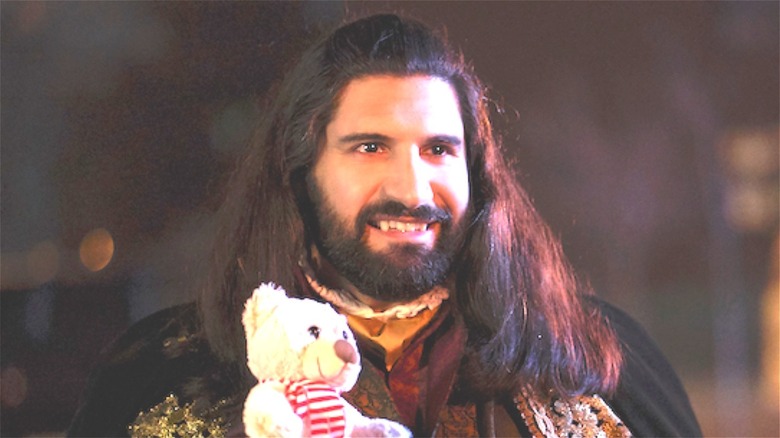 FX
Fans of classic movie monsters and quality comedy have been enjoying the way FX's "What We Do in the Shadows" drives its stake through traditional vampire tropes, rising new, entertaining forms of vampire lore from the grave. With Season 3 of the vampire comedy just around the corner, fans are anxious to see what wild, new adventures Nandor the Relentless (Kayvan Novak), Laszlo Cravensworth (Matt Berry), Nadja (Natasia Demetriou), Guillermo (Harvey Guillén), and the reliably buzz-killing Colin Robinson (Mark Proksch) are planning in order to alleviate the boredom of their existence on Staten Island. 
But wait! That's not all. "What We Do in the Shadows" has a tendency to take things above and beyond every expectation, so it's only (super)natural that the show's not happy with just giving you a brand new batch of episodes. As if the anticipation of a brand new season wasn't already draining enough, it now looks like the series is planning to drink every last drop of your attention — because a recent, exciting announcement just gave fans of "What We Do in the Shadows" the best news ever.
Season 4 of What We Do in the Shadows is coming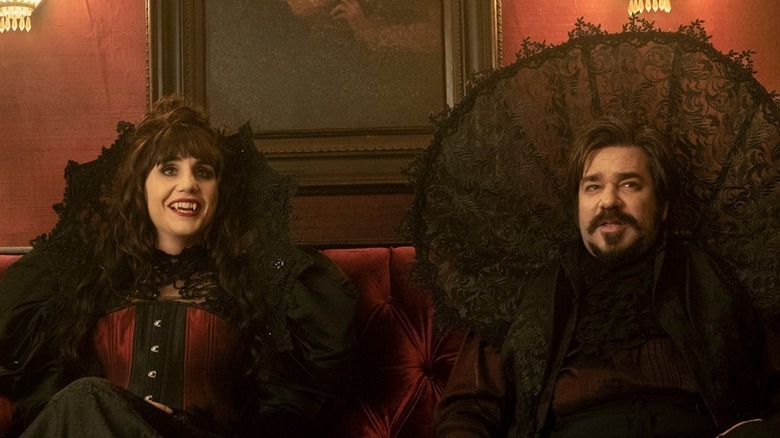 FX
FX is aware how much people adore "What We Do in the Shadows," and as TV Line notes, the network has decided that there's no reason to wait and see how Season 3 does before announcing Season 4. Yes, the vampire comedy was just renewed for a whole new season, before Season 3 has even started airing. 
"Fans can't seem to get enough of 'What We Do in the Shadows' and FX is ready to feed that appetite by setting up the series for a fourth season," FX Entertainment original programming chief Nick Grad stated. "Our thanks to the extraordinary job by the creative team, cast and crew who keep making a great show better each season."
Considering that Season 1 of the show was a critical darling and Season 2 even more so (per Rotten Tomatoes), that line about the show getting better by the season is pretty awesome news about the quality of Season 3 ... and a clear sign that FX is expecting great things for Season 4, as well. 
Season 4 of "What We Do in the Shadows" will arrive in 2022. Meanwhile, sink your teeth in the Season 3 premiere on FX on September 2, 2021.