The Gossip Girl Teacher That Reboot Fans Think Needs To Go To Jail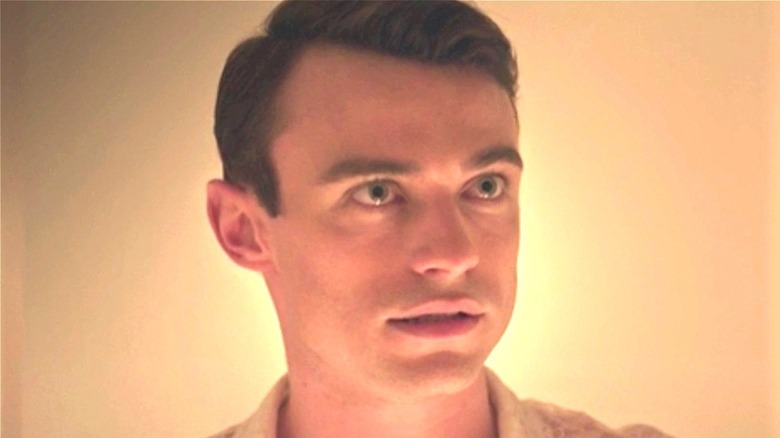 HBO Max
The new "Gossip Girl" reboot just aired its Season 1 mid-season finale, full of drama between the Constance Billard students and teachers. Taking place in the same universe as the original show of the same name from 2007, the reboot features a new set of teens dealing with the scrutiny of an anonymous online presence, Gossip Girl.
And this time around, we know who Gossip Girl is from the get go — the teachers. Fed up with their wealthy, spoiled students who arguably have more power than the school's authority figures, the teachers decide to take matters into their own hands by reviving Gossip Girl. Clearly, the boundaries between teachers and students are bound to become blurred when the teachers begin keeping a close watch on — and posting about — their students' personal lives. Over the last few episodes, we've seen the blurred lines become even more complicated with storylines such as Zoya's father Nick developing feelings for Kate, the teacher at the head of the Gossip Girl endeavor.
But, there's one teacher who fans think belongs in jail for their behavior — and it's not Kate. In fact, Kate's behavior is nothing compared to the teacher in question.
Rafa's behavior is predatory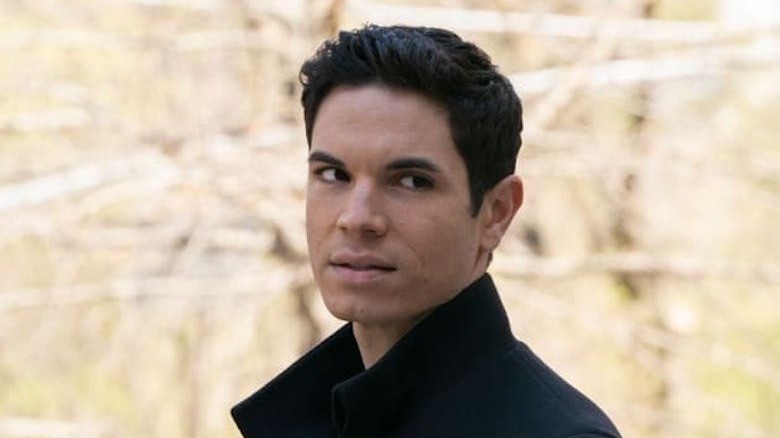 HBO Max
Early in the season, Max began pursuing one of his teachers, Rafa, but Rafa made it clear to Max that he doesn't sleep with his students. However, a few episodes later, Rafa gives in and begins a sexual relationship with Max — something Max thought was an exception on Rafa's part. However, Max soon finds out that he is not the first student that Rafa has done this with. In fact, Rafa has a pattern of sleeping with students. Rafa then continues to aggressively pursue Max even after Max makes it clear he's no longer interested.
In Episode 6, Rafa asks Kate if he can be a part of Gossip Girl (going back on his previous refusal to join the effort), solely so that he can protect his secret. So, when Max sends in a video of him and Rafa being intimate in order to expose his predatory behavior, Rafa deletes it before Kate and the other teachers can do anything about it. Naturally, fans have a lot of negative feelings toward Rafa — and rightly so.
What do fans have to say about Rafa?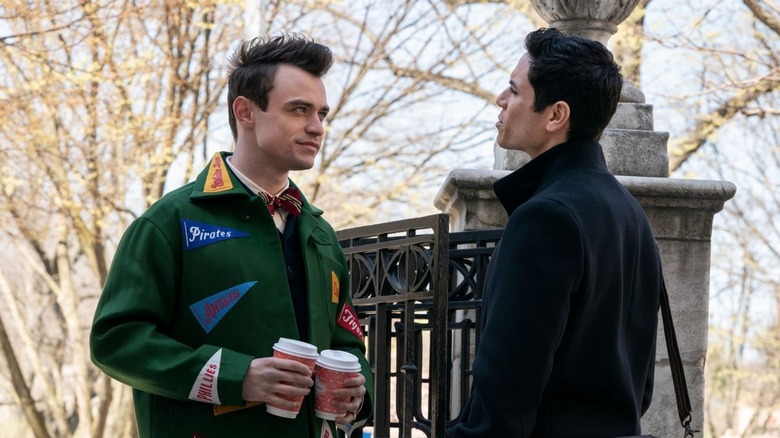 HBO Max
On Reddit, in a discussion of Episode 6, "Parentsite," fans held nothing back in discussion of the predatory teacher. One user, u/blaze5153439 wrote, "Rafa really is scum. Like why can't he just take rejection and go? Move on, man."
Another user, u/IdolFlash98, began by saying that the episode was "insane" and continued, "Rafa? Jail, life in prison or death penalty. That man is an absolute menace."
Delving into just how wrong Rafa's behavior is, user u/jwash1894 wrote, "Rafa is DISGUSTING. I cringed anytime he was featured. I also hate his whole, 'Well, you came on to me,' as if he's the victim. He's a grown a** adult who took advantage of a minor. Disgusting, just straight up disgusting."
Additionally, fans are mad that the other teachers let Rafa into Gossip Girl so easily — a move that now makes it impossible for his predatory behavior to be exposed, since he now has the ability to blackmail the other teachers with his knowledge of Gossip Girls' very existence. User u/coffeebae45 wrote, "I swear the teachers running Gg have absolutely no brain cells. Why just let Rafa in so quickly?"
Rafa's grasp on the Gossip Girl account is definitely going to make things more complicated moving forward when Season 1 returns.