Wonder Woman Will Feature Boxer Ann Wolfe As Artemis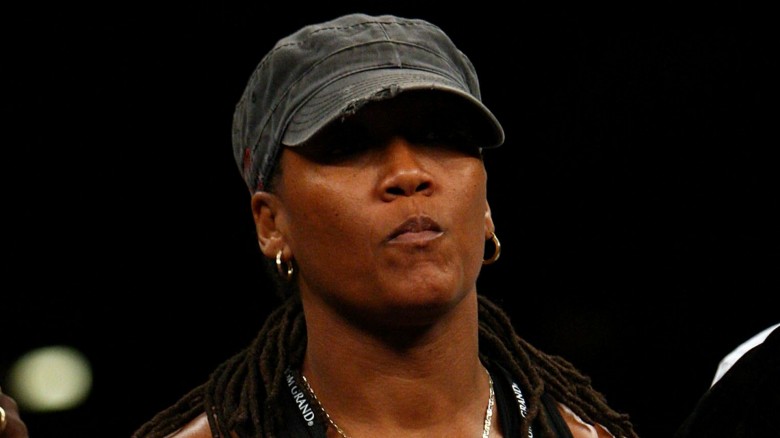 Getty Images
Wonder Woman doesn't usually need much help, but she's got a powerful ally watching her back.
Patty Jenkins, director of the upcoming Wonder Woman movie, confirmed that American boxing legend Ann Wolfe will play Artemis in the flick. Jenkins tweeted: "Who else should be one of the greatest warrior Amazons, but the best female boxer in history."
In the comics, Artemis of Bana-Mighdall is an ageless Amazonian and an expert in hand-to-hand combat. She usually has a few magical weapons at her disposal, like the Gauntlets of Atlas, Sandals of Hermes, and Armor of Shim'Tar, but she's more than capable of handling business on her own.
Wolfe's involvement in the film was first teased back in April 2016 when a photo surfaced showing her along with Gal Gadot (Wonder Woman) and Connie Nelson (Hippolyta). But this is the first time Jenkins has officially announced her as part of the cast.
It's not yet clear how much we'll see of Wolfe on the screen. Much of the movie takes place far from Wonder Woman's homeland of Themyscira, although the trailers revealed at least one major battle there. But she joins a growing list of female boxers making the move to acting. MMA fighter Gina Carano appeared in Deadpool as Angel Dust.
Wonder Woman arrives in theaters June 2. While we wait, check out Wonder Woman's dark history.