The Real Reason Fans Think Chloe Bennet Left Powerpuff Girls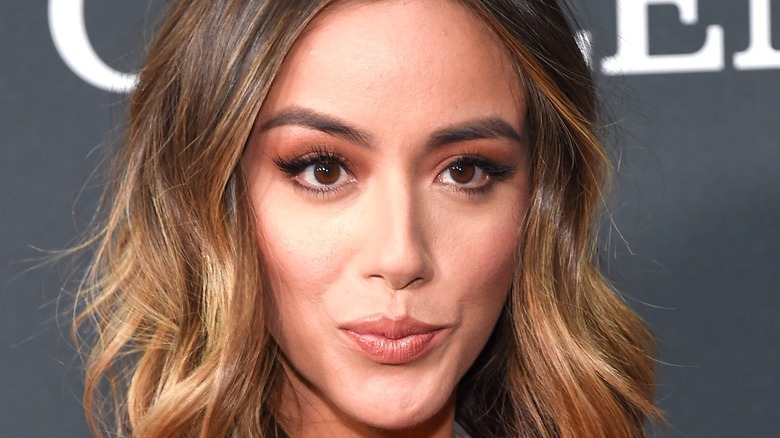 Shutterstock
The CW's upcoming live-action reboot of Craig McCracken's classic cartoon, "The Powerpuff Girls," recently hit a major snag when the show's lead actress, Chloe Bennet, quit the project. Bennet was supposed to play the Powerpuff Girl Blossom, but as Variety reported on August 11, she ended up leaving the production due to scheduling issues. While both Dove Cameron and Yana Perrault are still reportedly on board to play Bubbles and Buttercup, Bennet's departure is an unfortunate blow for the new "Powerpuff" show, which has already been marred with difficulties. 
It's easy to assume that Bennet's departure may have something to do with the fact that The CW was disappointed with the pilot and wishes to take things in a different direction, to the point of completely reworking it. Still, some fans are convinced there's an exciting underlying reason to Bennet's departure. Here's why people think Chloe Bennet really left the "Powerpuff Girls" reboot. 
Fans think Chloe Bennet left the Powerpuff Girls reboot to join Marvel's Secret Invasion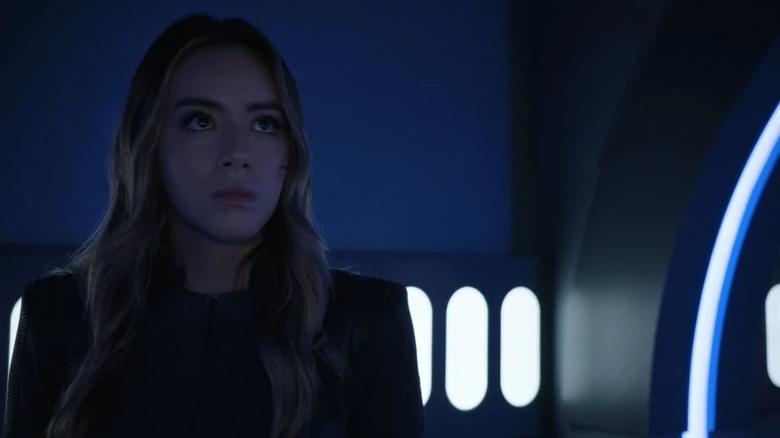 ABC
Chloe Bennet's most famous role is, of course, Daisy "Quake" Johnson in the Marvel Cinematic Universe spin-off "Agents of S.H.I.E.L.D.," and many have started speculating that she might have left "Powerpuff" behind in order to join the MCU in a rather more official capacity than the ABC show ever really ended up allowing. As fans have pointed out on Reddit, her "Powerpuff" departure coincides pretty suspiciously with the fact that Samuel L. Jackson just posted a Nick Fury-themed photo that may imply that the major Disney+ MCU show "Secret Invasion" has started shooting. After all, it just so happens that Quake features in the comic book version of the story. 
"Secret Invasion started filming today and Chloe Bennet dropped out of 'Powerpuff' due to scheduling conflicts," redditor PITBULL joined the dots. "Could she maybe be making an appearance in that show? Her character is very important in the comics, and with the Multiverse they could just retcon her character. She left in the middle of reshoots too, so she had to have another thing pop up for her that was better than 'PP'." User Blackbutterfree agreed that Bennet must have big things ahead of her. "I mean, whatever it was, she left a starring role on a network drama. You don't do that just for a role in an indie commercial or something."
Fans on Twitter have started to think on the same lines. "#WhatIf Chloe Bennet isn't playing Blossom in the 'PowerPuff Girls' show anymore because she's busy with 'SECRET INVASION'?" user @blurayangel wondered, along with many other accounts that have been thinking about the same thing. It'll be extremely interesting to see whether the eagle-eyed MCU fans are right about this one.