Tiger And Bunny Season 2 - What We Know So Far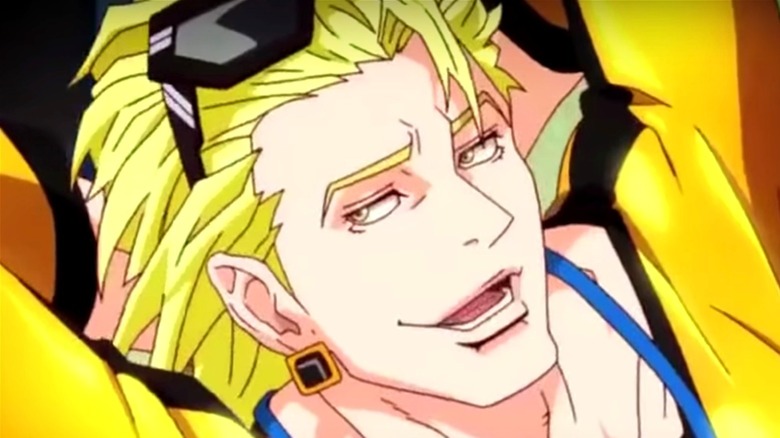 Sunrise
An old favorite is coming back from the dead. "Tiger and Bunny," a superhero comedy anime that started back in 2011, is finally getting it's much-deserved second season. The series, which is surprisingly not based on a pre-existing manga or light novel, is set in a futuristic world a bit like the universe of "The Boys," in which superheroes and supervillains have been commercialized for profit and entertainment. Front and center are superheroes Kotetsu T. "Wild Tiger" Kaburagi and Barnaby "Bunny" Brooks Jr., who initially don't get along very well. Forced to work together, the two men constantly debate ethics and morals while they hunt down a supervillain known as "Lunatic."
The first season of "Tiger and Bunny" aired in spring 2011, quickly gaining a lot of fans, and it didn't stop there. Shortly after Season 1 came out, it was announced that two feature films would closely follow, with "Tiger and Bunny: The Beginning" releasing on September 22, 2012, and "Tiger and Bunny: The Rising" coming out on February 8, 2014. Then what? Well, nothing much happened after that, at least until the anime found a home on Netflix in 2017, bringing a resurgence of fans who wanted more. Soon enough, their wish will be granted, as Season 2 of "Tiger and Bunny" is expected in the near future. 
Here's everything we know so far about the long-awaited Season 2 of "Tiger and Bunny."
When is Tiger and Bunny Season 2 coming out?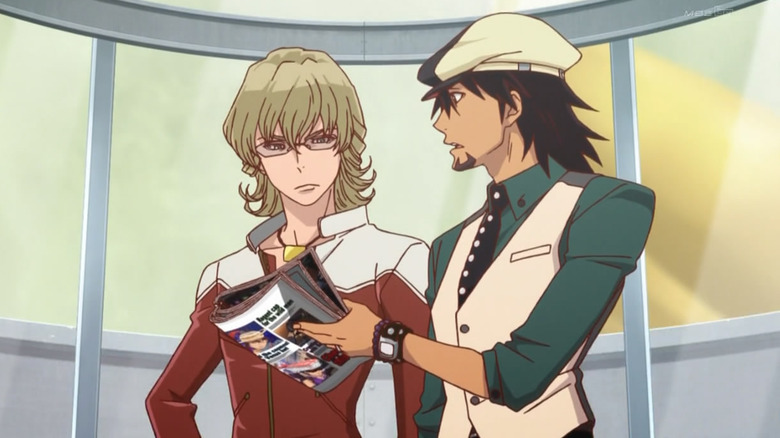 Sunrise
After waiting seven years since the last "Tiger and Bunny" project, you'd think fans would know how to be patient, but people are growing restless for the new episodes. Thankfully, there's isn't too much time left until the second season of the popular anime, called "Tiger and Bunny 2," will be here. According to Monsters and Critics and many other sources, including the show's IMDb page, "Tiger and Bunny 2" is officially coming out in 2022, though there is no word yet on what time of year or month you might be able to expect it. Keep your fingers crossed that it's early 2022. 
The new season will be set after the events of "Tiger and Bunny: The Rising," the second and most recent film of the franchise. While the show will be a continuation of the original story, "Tiger and Bunny 2" will actually be coming from a different animation — albeit a spinoff company of the original Sunrise productions — called Bandai Namco Pictures, or BN Pictures. The season will also be directed by a new face, Mitsuko Kase, while the first season was helmed by Keiichi Sato and the films by Yoshitomo Yonetani. 
What characters will be in Tiger and Bunny Season 2?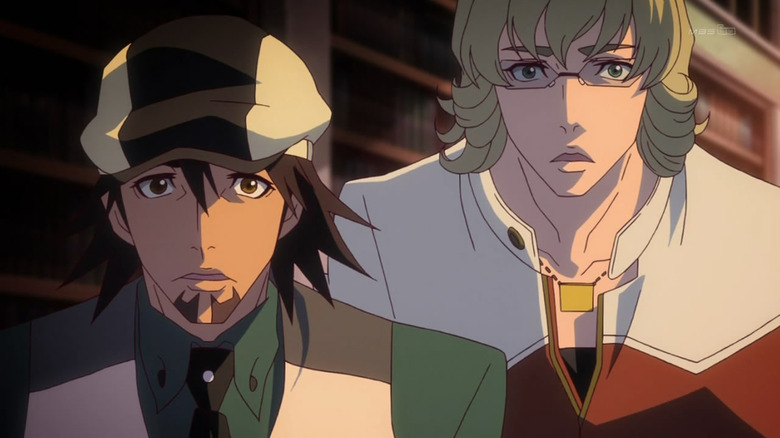 Sunrise
The new season will feature many original voice actors returning to their iconic roles, led by Hiroaki Hirata as Kotetsu and Masakazu Morita as Barnaby, the two main superheroes and longterm partners. Both Kotetsu and Barnaby have a superpower known as Hundred Power, which allows them to fight with one hundred times their normal strength for five minute periods before they need to rest for an hour to be able to use it again. The partners frequently clash, as Kotetsu will use intense force to get the job done regardless of collateral damage, while Barnaby values strategy and organization.
Along with them come Minako Kotobuki as Karina Lyle, a.k.a. Blue Rose, a superhero who has the ability to create and manipulate ice (cryokinesis), Nobuhiko Okamoto as shapeshifter Ivan Karelin, a.k.a. Origami Cyclone, Taiten Kusunoki as Antonio Lopez, a.k.a. Rock Bison, Kotetsu's best friend who has the power of impenetrable skin, and more. Other heroes like Dragon Kid, a young hero who can manipulate lightning, Sky High, a very popular hero who controls the wind, and the pyrokinetic Fire Emblem are also appearing again voiced by the original actors, while more are expected to be announced later. The anime will be a new story in the same universe, so there are likely to be new, original antagonists created just for these episodes, though old foes may make an appearance. 
What will Tiger and Bunny Season 2 be about?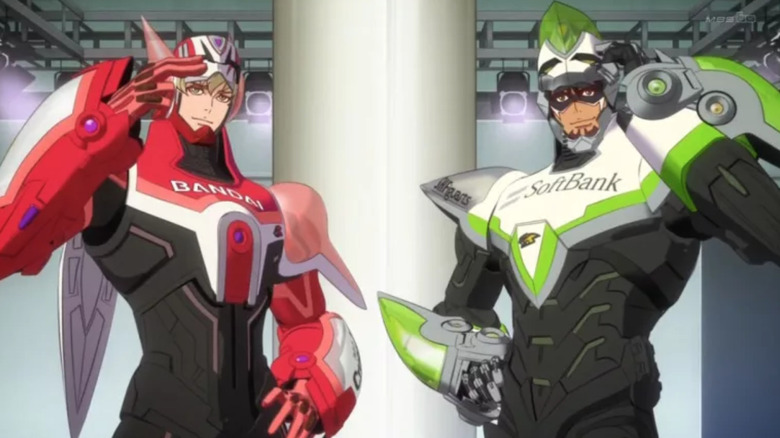 Sunrise
In the most recent work of the franchise, "Tiger and Bunny: The Rising," Kotetsu is demoted to be a second-tier hero as their company comes under new ownership. Barnaby is then offered his top-tier spot back, but only if he leaves behind his fighting partner for a new one — a cocky, self-obsessed guy named Ryan Goldsmith, or Golden Ryan, as his fans know him. Ryan can manipulate gravity and is a good fighter, but his focus is on getting attention, not helping people. Then chaos comes in the form of the city's Goddess of Justice,  who appears to be raining curses down on those who've done her wrong, while in reality, it's a bunch of superpowered people seeking revenge. 
As of right now, there is no word on what exactly the story of "Tiger and Bunny 2" will consist of, but we know that Kotetsu and Barnaby will be side by side, fighting together once again, and this time around, they have new suits. "Tiger and Bunny" manga artist Masakazu Katsura is serving as the character designer for the new episodes, and he's given the main characters' fighting outfits an updated look. "Tiger and Bunny 2" will definitely be further expanding the personal stories of each character who has appeared in the franchise so far, while also introducing a handful of new people to add some interest. Hopefully there will be some cool new antagonists for Kotetsu and Barnaby to face off against in battle, but fans will have to wait and see as more information is announced.