The Best Thriller Ever, According To Director Bong Joon Ho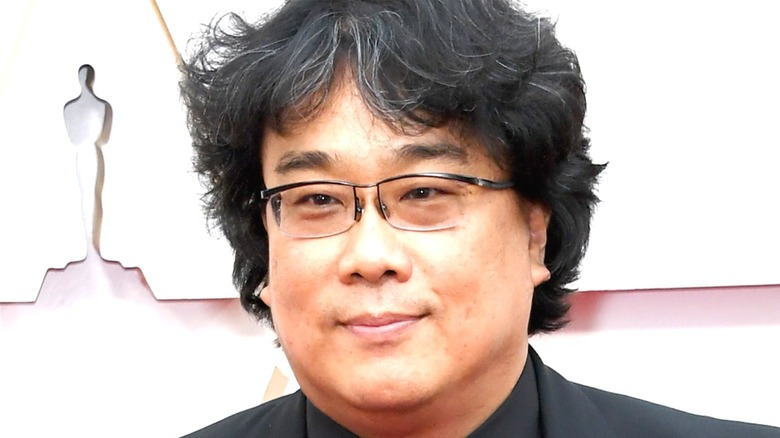 Shutterstock
Filmmaker Bong Joon Ho undeniably knows how to make a fantastic movie. Having started his directing career in 1994 with a few short films, he released his first feature film in 2000 titled "Barking Dogs Never Bite," which he wrote as well as directed. He went on to write and direct acclaimed films such as 2006's "The Host" and 2009's "Mother." In 2013, he directed his first English-language film, "Snowpiercer," which he co-wrote with Kelly Masterson.
Of course, it's Bong's 2019 feature film, "Parasite" that launched him into international stardom. The South Korean black comedy thriller received a massive amount of acclaim for its sharp social commentary, brilliant writing, and its keen use of filmmaking techniques. It took home countless prizes during award season, all culminating in it sweeping the Oscars. Not only did Bong win the Academy Award for Best Director but "Parasite" also won Best Picture, becoming the first non-English film to do so.
Having already proven his mastery several times over, there's no doubt that Bong is a leading filmmaker of today's industry. With this in mind, cinephiles or aspiring filmmakers may be curious as to which films Bong himself looks up to. And when it comes to thriller films, there's one that Bong sees as the best.
Bong names Zodiac as the best thriller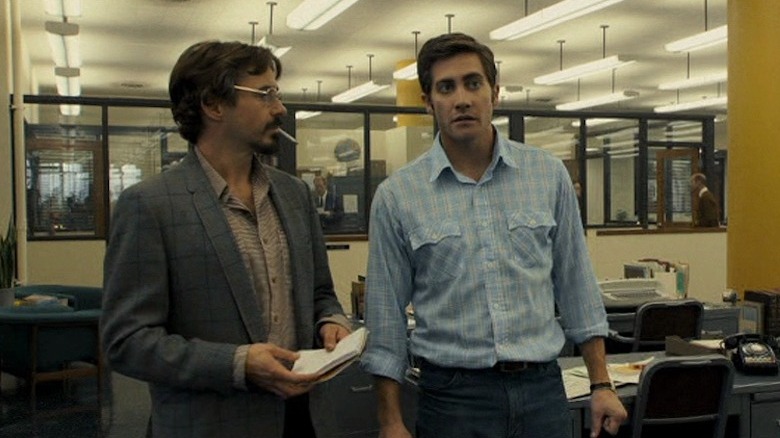 Paramount Pictures
Following his historic Oscar win, IndieWire compiled a list of 35 films that Bong Joon Ho has publicly praised for anyone curious about the talented director's favorite films. These films include the likes of Spike Lee's "Do the Right Thing," Shōhei Imamura's "Intensions of Murder" and Ari Aster's "Hereditary." But when it comes to naming the best thriller, Bong lands on the 2007 film, "Zodiac" by director David Fincher, as being at the height of the genre.
While speaking to Birth.Death.Movies, Bong was asked to give an example of a recent movie that impressed him with its "execution of suspenseful filmmaking." Bringing up "Zodiac," Bong replied, "It has a slow tempo and a very realistic mood. I'm amazed at how Fincher can control the pace of his films so well, which creates a sense of suspense in serene fashion. You experience a sense of anxiety but also suspense with sensitivity and stillness."
Cinephiles would likely agree that either "Zodiac" or "Parasite" act as a brilliant example of the suspenseful thriller genre.