Taika Waititi Teases The Cutting-Edge Tech He Used To Shoot Thor: Love And Thunder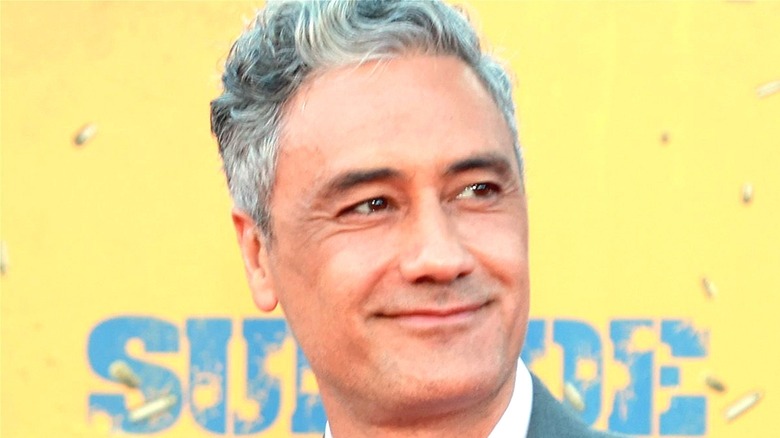 Matt Winkelmeyer/Getty Images
Marvel fans spent more than a decade watching Tony Stark's (Robert Downey Jr.) armor get upgraded on-screen, from the jury-rigged Mark I in 2008's "Iron Man" to the ultimate Mark LXXXV suit in 2019's "Avengers: Endgame." His genius sister Shuri (Letitia Wright) is constantly upgrading T'Challa's (Chadwick Boseman) Black Panther suit. Falcon (Anthony Mackie) gets new wings, Bucky (Sebastian Stan) gets a new arm, and even Captain America (Chris Evans) and Thor (Chris Hemsworth) get new shields and hammers. Star-Lord (Chris Pratt) trades in his Walkman for a Zune. The list goes on and on.
However, the superheroes on screen aren't the only ones picking up new tools and techniques between installments. Taika Waititi, director of the upcoming "Thor: Love and Thunder," teased a new system from creative studio Satellite Lab that he harnessed to shoot that film in an interview with Wired.
Waititi already used Satellite Lab's Dynamiclight technology, which allows for incredibly rapid changes in lighting to film the chiaroscuro-styled flashback sequence of Hela (Cate Blanchett) defeating the army of Valkyries in "Thor: Ragnarok." Now, he tells Wired, he's used a new technology developed by the company, PlateLight, to give that film's sequel a look like nothing that's been seen before in a feature film.
How will PlateLight be used on Thor: Love and Thunder?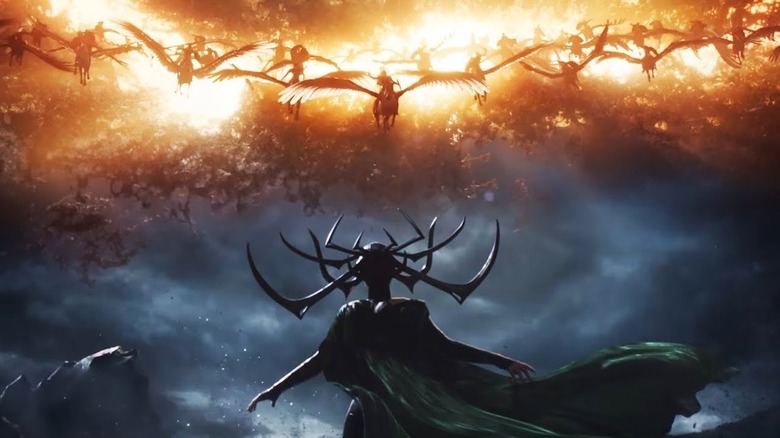 Marvel/Disney
As Satellite Lab's own site puts it, Platelight "provides the ability to capture multiple lighting set-ups simultaneously on the same camera. Each is recorded as separate footage of the same live action, without time offset." As Waititi told Wired, what that means practically is that when that footage is broken down, "You have every single kind of lighting, all individually captured. So later you can choose your lighting in post-production."
Satellite Lab's demos use a variety of dancers and other performers to showcase the potential of the technology, with the subjects appearing to dance in and out of different environments all in the same shot as warmth, tone, and brightness of the lighting in the shot is mixed and matched from the full suite of footage captured. It's easy to accept that a filmmaker with as many ideas as Waititi (not to mention the fondness for color displayed in "Thor: Ragnarok" and even "Jojo Rabbit") will be able to do something impressive with the technology. It's harder to picture exactly what that's going to look like, or how it's going to fit into the story of the film.
Thor: Love and Thunder will also use ILM's Stagecraft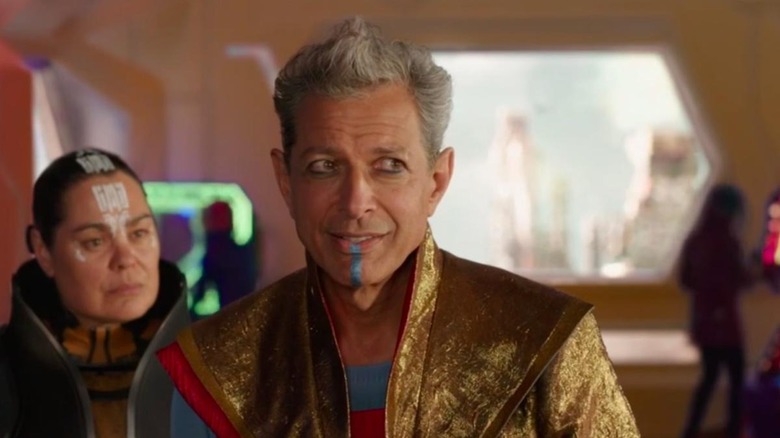 Marvel/Disney
PlateLight isn't the only technological upgrade Waititi is making as he jumps from "Ragnarok" to "Love and Thunder." He's also calling upon the experience with Industrial Light & Magic's Stagecraft technology that he gleaned directing an episode of "The Mandalorian."
Stagecraft is the name for ILM's video wall technology that replaces green screen environments with pre-rendered computer generated backdrops that can be manipulated according to the director or cinematographer's needs on the day of shooting, allowing actors and production teams a greater understanding of what's in the shot while they're still on set.
"The Mandalorian" pioneered the use of Stagecraft, but now it's being used to create additional Star Wars series like "The Book of Boba Fett" and "Obi-Wan Kenobi" and also on Marvel films such as "Love and Thunder," "Guardians of the Galaxy Vol. 3," and "Ant-Man and the Wasp: Quantumania," whose director, Peyton Reed, also worked on episodes of "The Mandalorian."
Waititi promised Wired that "Love and Thunder" was perhaps the "craziest" thing he's ever done. With all this technology at his disposal, it will certainly look the part.