Yahya Abdul-Mateen II Opens Up About Working On Matrix 4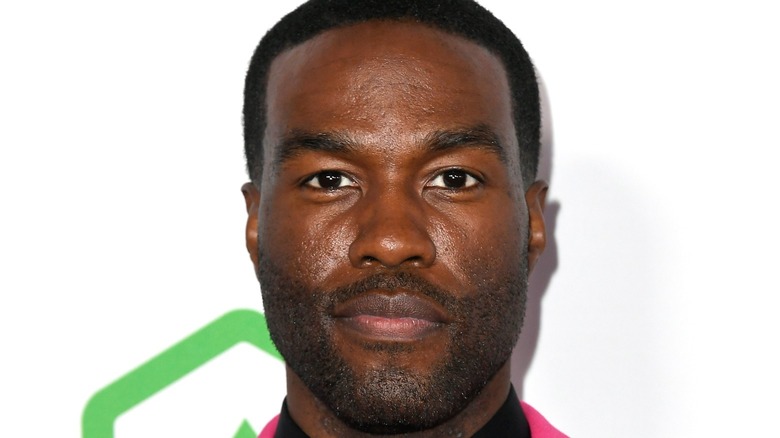 Frazer Harrison/Getty Images
"The Matrix," the 1999 sci-fi action film about a dystopian society that is stuck inside of a simulated reality, has become a classic since its release over two decades ago. The film also kickstarted a franchise, with two sequels released in 2003 and a fourth, currently untitled, film slated to be released on December 22, 2021. All films were written and directed by The Wachowskis, with the exception of the upcoming film, which was co-written by Lana Wachowski, David Mitchell, and Aleksandar Hemon and directed by Lana Wachowski.
The first three films star Keanu Reeves, Carrie-Anne Moss, and Laurence Fishburne, with Reeves and Moss set to return for the upcoming fourth film. The new film will also bring in some new cast members, such as Neil Patrick Harris, Jessica Henwick, and Jonathan Groff, amongst others.
Also joining the cast is up-and-coming star Yahya Abdul-Mateen II, who has most recently been seen in the much-acclaimed 2020 film, "The Trial of Chicago 7," directed by Aaron Sorkin, and HBO's "Watchmen," the latter for which he earned an Emmy win. Additionally, he played Black Manta in 2018's "Aquaman" and acted in Jordan Peele's 2019 sophomore film, "Us." In addition to the next "Matrix" film, he's next set to star in the upcoming horror flick, "Candyman."
In a recent interview, Abdul-Mateen opened up about joining the popular "Matrix" franchise.
Abdul-Mateen was starstruck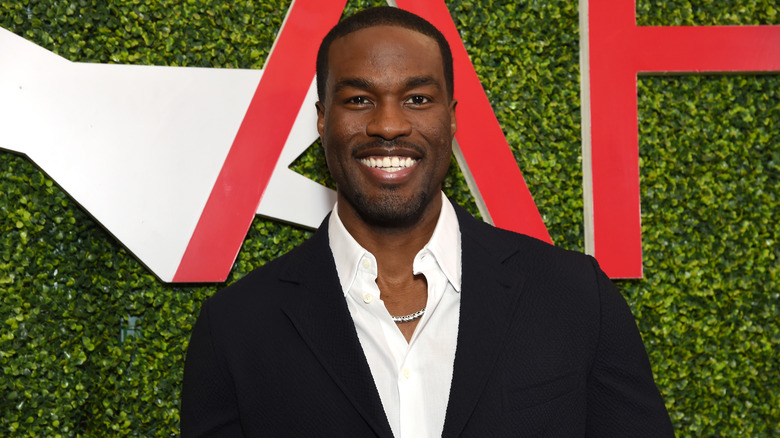 Michael Kovac/Getty Images
In a recent interview with The Hollywood Reporter, Abdul-Mateen discusses his quickly growing career, including his involvement in the eagerly awaited  fourth "Matrix" film. Just as many fans of the series would in his shoes, Abdul-Mateen found himself starstruck to be working with the franchise's star.
Abdul-Mateen told THR, "I remember Keanu and his first line. I looked up, and there was Keanu, and I said, 'Oh shit, I'm really in The Matrix.'"
Additionally, he found himself a bit awestruck by Wachowski's filmmaking and what it meant to be a part of "The Matrix" in terms of the film's themes and content. He continued, "And the technology that Lana incorporated and the filmmaking, camera rigs that I've never seen before. It's so ambitious. It was really interesting to be making The Matrix 4 at a time when the world was so warped and when reality was so distorted. It could creep in a little bit if you let it."
We can't wait to see what Abdul-Mateen brings to the upcoming film when it hits theaters in December.