The Doctor Who Star That Could Have Played Sisko On Deep Space 9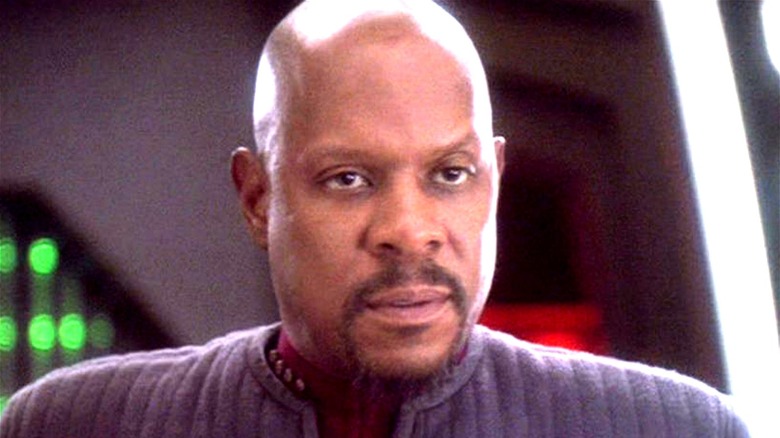 Paramount
Save for "Discovery" and its pattern-breaking focus on Michael Burnham (Sonequa Martin-Green), pretty much every other "Star Trek" series has been largely centered around an unforgettable authority figure: the captain. William Shatner's James T. Kirk, Patrick Stewart's Jean-Luc Picard, and Kate Mulgrew's Kathryn Janeway all became such iconic TV presences that you'd be hard-pressed to imagine anyone else playing them.
The same can be said of Avery Brooks and his portrayal of Commander (and later Captain) Benjamin Sisko on "Star Trek: Deep Space Nine," especially given how unique Sisko was compared to fellow "Trek" top dogs. Where Kirk and Picard before him were shown already fully inhabiting their roles as captain, Sisko's attempts to overcome family trauma, as well as his journey up the ranks in Starfleet, gave Brooks the opportunity to shine as an actor in ways new to the franchise. But what if it had been another performer instead of Brooks? As it happens, one actor missed out on this particular chance to take up the mantle of a beloved sci-fi franchise long before getting another such chance on "Doctor Who."
Peter Capaldi auditioned for the role of Sisko back in 1992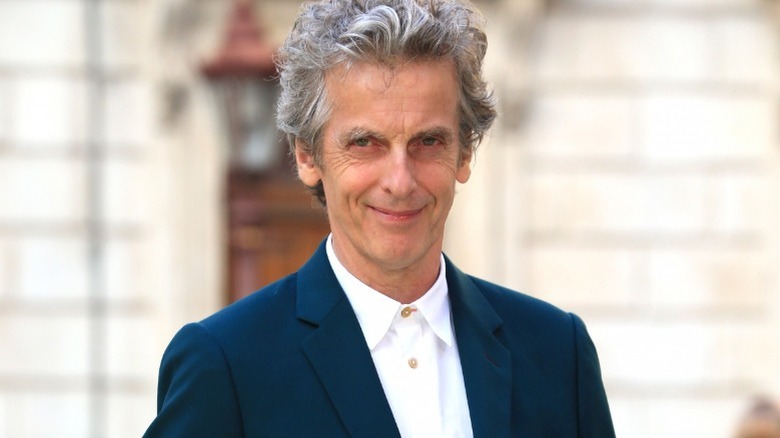 Shutterstock
Avery Brooks' turn as Benjamin Sisko marked a significant breakthrough for representation on mainstream American television, as he was the first Black lead of a "Star Trek" series. But during the casting process, Sisko wasn't yet officially locked in as a Black character. According to producer Ira Steven Behr, even though series co-creator Michael Piller pictured the show's lead as "an African-American captain," casting calls were open to actors of all races, if only in the name of "covering on all fronts" (via TrekMovie). "I actually have some of the auditions and some were sent in from England from some very good British actors," Behr said.
As it turns out, one of those British actors was none other than 12th Doctor-slash-Malcolm Tucker himself, Peter Capaldi. Notes unearthed by Twitter account @trekdocs reveal that Capaldi was one of many Sisko hopefuls present at a U.K. casting session in July 1992, alongside other beloved character actors like Pip Torrens and Anthony Head. The Twitter profile for the "Deep Space Nine" behind-the-scenes doc "What We Left Behind" even posted a screencap of a young and sprightly Capaldi on his original audition tape.
As TrekMovie goes on to explain, however, it was unlikely that any of those British thespians would get the part. Per Behr, the show's creators were determined to make Sisko a man of color, and the auditioning of white actors was "all just due diligence." And as interesting as it is to imagine Capaldi in the role, it's safe to say that "Star Trek" fans are grateful the show's producers picked Avery Brooks — truly the right man for the job.