Emily Browning Will Play Two Characters On American Gods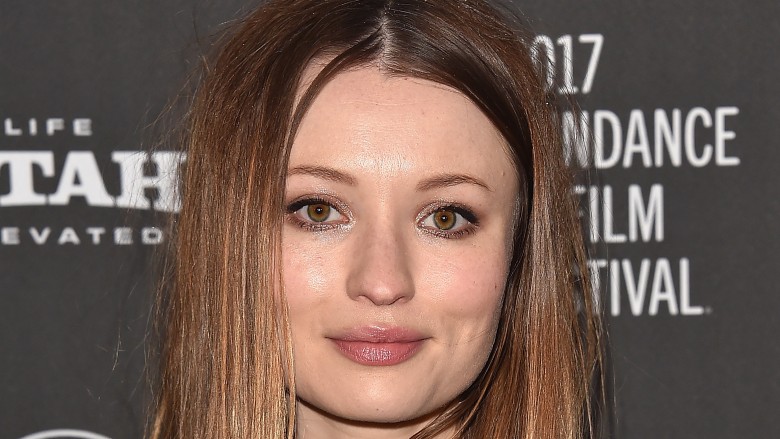 Getty Images
Emily Browning will be pulling double duty on Starz's American Gods adaptation. The actress revealed at SXSW this weekend (via Variety) that, in addition to her role as Shadow's wife Laura, she will also be taking on an important role in another character's origin story. Browning will play Essie Tregowan, who should already be familiar to fans of the Neil Gaiman novel on which the series is based being the subject of the 1721 Coming to America interlude. The vignettes, which show how the old gods came to America, will be used as pre-credits cold opens on the show.
"Essie was one of [co-show creator] Michael [Green] and I's favorite stories in the book," said co-show creator Bryan Fuller. "And we were talking about casting that role, and as we were in that conversation, Michael said, 'Oh, we should just cast Emily in this role.' And then we went to talk to Emily, and it was like, 'So, the Essie episode'— she was like, 'Have you cast that actor yet? Because I think I should play her.' And we were like, 'Well, that just worked out well.'" Browning said that the show did justice to the fan favorite Essie, noting that the way she was written was "so perfect an amazing."
Browning also revealed a bit more information about her primary character Laura, Shadow's deceased wife, joking, "I'm playing a character who worships my husband. It's a nightmare. I've never wanted to play a character where her main motivation was to love her husband." However, Browning defended Laura, saying, "I think that she's sort of her own kind of hero, but it just so happens that what she wants in the story is to get this guy back."
American Gods premieres on April 30. The show also stars Ricky Whittle as Shadow Moon, Ian McShane as Mr. Wednesday, Orlando Jones as Mr. Nancy, Gillian Anderson as the new god Media, and Pablo Schrieber as the leprechaun Mad Sweeney. While we wait for American Gods to premiere, see why we think it will change your life in 2017.