The Criminal Minds Character Fans Wanted To Be A Permanent Addition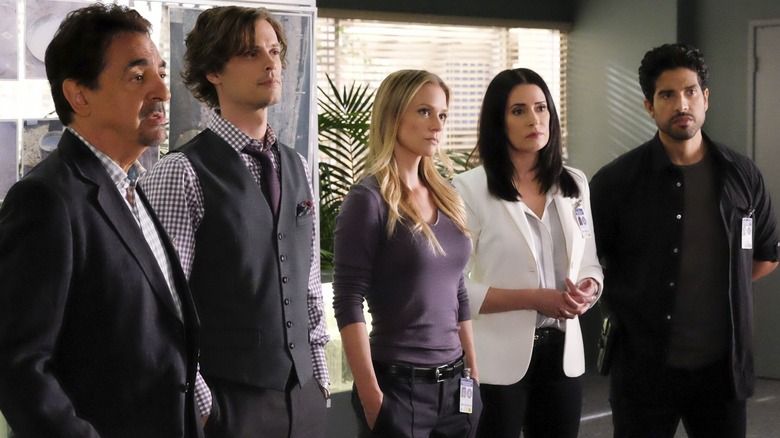 CBS
More than many of its procedural peers, "Criminal Minds" developed a reputation for its cast changes. The show's first lead, Mandy Patinkin, left the show because he said it was "destructive to my soul and my personality" (via New York Magazine). Several years later, cast members Paget Brewster and A.J. Cook were both temporarily cut from the series, a move that Brewster went on to publicly criticize (via The A.V. Club). Rachel Nichols was brought in to replace the two actresses in the role of Ashley Seaver, but her time on "Criminal Minds" ultimately ended up being cut short as well.
Thomas Gibson was also fired from the series after an alleged violent incident on-set, while Jennifer Love Hewitt joined the show for one lone season, and Jeanne Tripplehorn starred in it for just two seasons. Additionally, Meta Golding's Jordan Todd only kicked it in the Behavioral Analysis Unit for eight episodes (via IMDb), filling in for A.J. Cook, who was on maternity leave at the time.
Now, there were some core cast members who remained constant parts of the series. Matthew Gray Gubler's Dr. Spencer Reid and Kirsten Vangsness' Penelope Garcia were, notably, on "Criminal Minds" for all of its 15 seasons. Despite all the show's various comings and goings, viewers seemed to cherish every minute they got with the BAU too. That said, there is one character, in particular, that fans wish had stuck around longer.
Criminal Minds fans wanted more of Alex Blake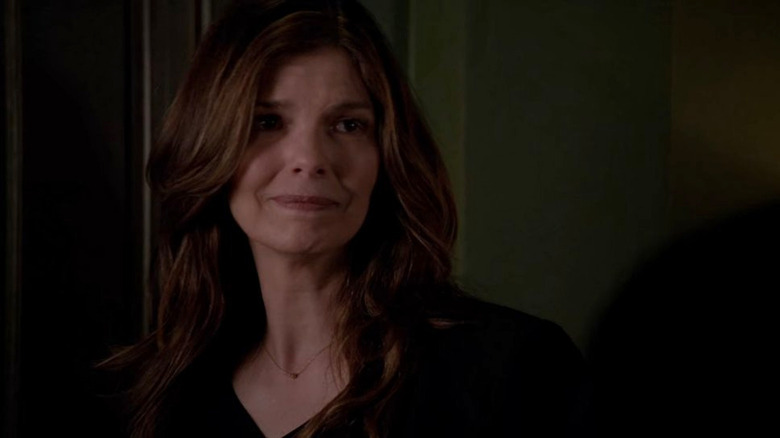 CBS
Fans on Reddit recently shared their love for linguistic expert Alex Blake. Played by Jeanne Tripplehorn, Redditors especially seemed to love the mother-son dynamic that developed between Blake and Matthew Gray Gubler's Reid. "At the very start I wasn't much of a fan, but I got very emotional at the end of season 9," one fan wrote. "I got attached to her." 
Blake joined the BAU to replace Brewster's character, Emily Prentiss, which didn't go over very well at first. However, while the BAU crew initially resented Blake for replacing Prentiss, she eventually bonded with the team and even took on a mentoring/mothering role in Reid's life. It was this closeness that also prompted Blake to leave the BAU. After Reid was shot protecting Blake, she decided that the trauma was too much to bear, as Reid reminded her of her dead son. Speaking to TV Guide, "Criminal Minds" producer Erica Messer said leaving the show was Tripplehorn's decision and that she "didn't want it to be a big deal."
"She's not a splashy, loud character," Messer said. "She didn't come in with a bang — she was already part of the team when we meet her. She came in nicely and she left nicely." She departed so nicely, in fact, that she left fans wanting more.