What Is The Song In Amazon Prime's 'Cleopatra' Commercial?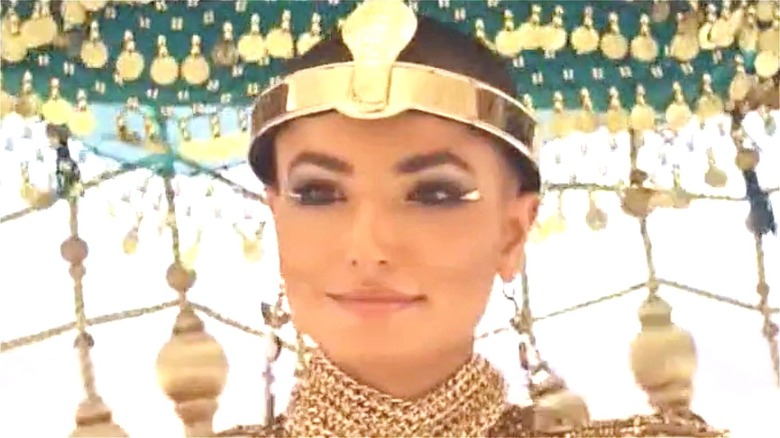 Amazon
Amazon Prime's latest commercial takes us back in time — all the way back to ancient Egypt in the time of that renowned ruler, Cleopatra. Powerful, and a lover of both Julius Caesar and Mark Antony, she became infamous both during her lifetime and through centuries of subsequent depictions in art of dubious historical merit.
In Amazon's commercial for its Prime service, all of this is explained, while the commercial chides Cleo for her royal ways. "No one likes a diva, hon'," the commercial's narrator says as the famous ruler comes to realize that she's become less than popular with her servants. Cleo solves her problem by swiping right and buying some gifts for her royal coterie on Amazon Prime. She pulls off the whole employee appreciation plan without breaking a sweat, thanks to Amazon Prime's quick delivery time. Quite the modern solution to quite the ancient problem.
The song playing in the background of the commercial has a driving rock 'n roll rhythm and a memorable hook, and fans of classic Brit-pop might just recognize it.
You may have boogied to the sound of this song before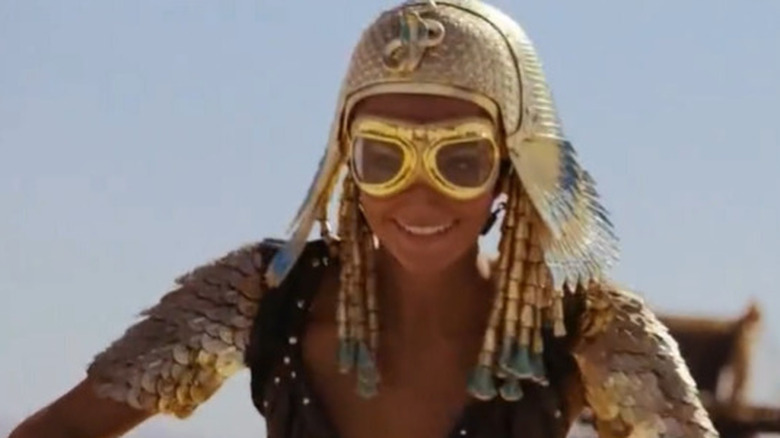 Amazon
The '70's British rock band Sniff 'n' the Tears had one big hit, and that's the tune you're hearing in the background of Amazon Prime's "Cleopatra" commercial. "Driver's Seat" peaked at #15 on the Billboard charts in August of 1979, and was also a top 20 hit in New Zealand, where it actually peaked at 20.
Paul Roberts, who wrote the tune, has explained that the song is actually not about driving — contrary to popular belief. Via the band's official website, it is about "fragmented, conflicting thoughts and emotions that might follow the break-up of a relationship."
The song has become a fairly popular soundtrack tune in recent years. It was featured in the Paul Thomas Anderson film "Boogie Nights," Season 2 of "The Walking Dead" (during the episode "18 Miles Out"), "Everybody Wants Some!!," "Grown Ups 2" and — of course — "Anchorman 2: The Legend Continues" (via IMDb).