The Best Hulu Original Shows Of 2021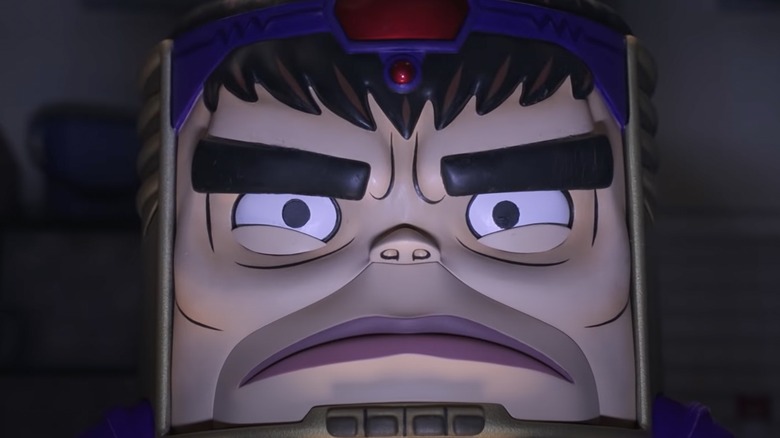 YouTube / Hulu
Early in the streaming wars that could come to define home entertainment in the 21st century, Netflix was confronted with major competition on the content provider front when Hulu appeared on the scene in 2008. A joint venture between NBC and Fox, Hulu primarily served as a place where TV fans could catch up on (or binge-watch) shows they'd missed when they aired on traditional television. But before long, the platform was generating and importing its own offerings worthy of network television or premium cable networks. Hulu doubled down on making new and interesting original content, attracting millions of subscribers with critically acclaimed and popular shows like "The Handmaid's Tale," "Castle Rock," "PEN15," "Shrill," "Ramy," "High Fidelity," "Woke," and "Solar Opposites."
As the entertainment universe increases its focus on streaming, Hulu keeps churning out interesting stuff to meet fan demand across a wide selection of genres. Here are all the best Hulu originals that debuted on the service in 2021.
American Horror Stories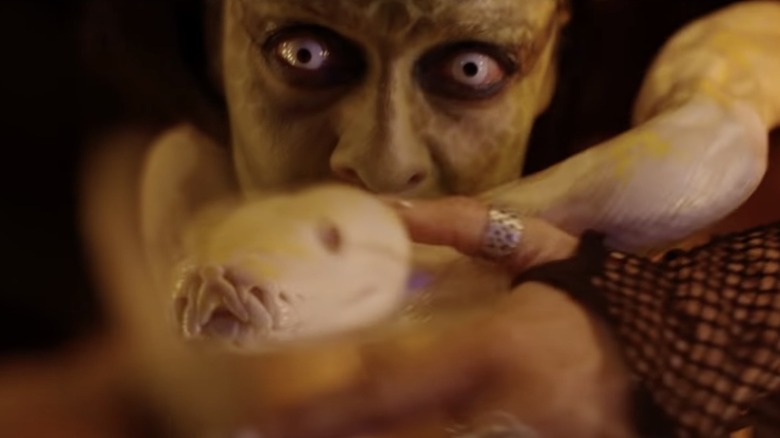 YouTube / Hulu
After 11 seasons of exploring familiar horror tropes in self-contained stories told over the course of a single season, the Ryan Murphy-created, FX-produced "American Horror Story" needed a breather. It got one, as well as a change in venue to Hulu, with "American Horror Stories." Like its predecessor, this project is an anthology, although now each story is told entirely within the course of one episode. Also like the original FX series, the Hulu version employs many of the same actors from the repertory company Murphy used throughout, including Matt Bomer, Billie Lourd, and Cody Fern.
The first two episodes of "American Horror Stories" flesh (and blood) out the mythology of the other show, with the murderous Rubber Man suit making some deadly appearances at the "Murder House" from Season 1. Other installments introduce new elements to the franchise but also pull from and comment on well-known horror concepts like creepy drive-ins, vengeful murderers, haunted houses, and camping trips gone horrifically wrong.
Marvel's M.O.D.O.K.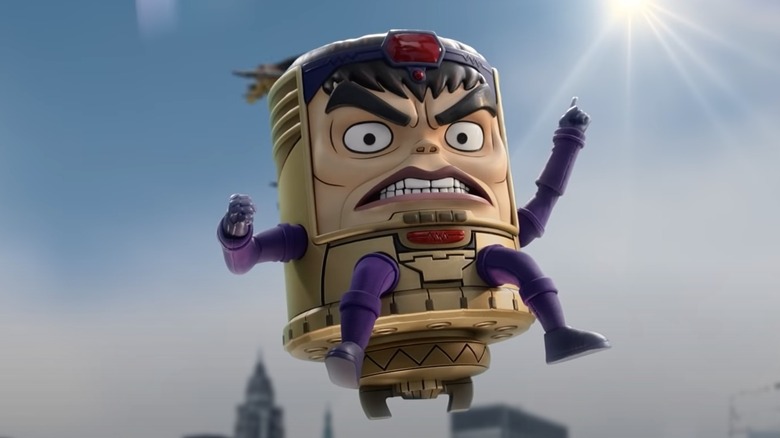 YouTube / Hulu
The Marvel Comics constellation of film and television is vast and ambitious, and the comic book based-franchise encompasses a number of narrative styles that go way beyond superheroes saving Earth from peril. There are fantastical Marvel things ("Doctor Strange"), sci-fi Marvel movies ("Guardians of the Galaxy"), period spy shows ("Agent Carter"), and now, with "M.O.D.O.K.," a darkly comic stop-motion-animated show geared toward a mature and intelligent audience. A-level stand-up comic Patton Oswalt co-created the series and he also stars as M.O.D.O.K., an eternally angry would-be supervillain who is also a flying robotic body, primarily a head. After many fruitless attempts at world domination, his evil company A.I.M. is sold to a rival and M.O.D.O.K. is essentially demoted. He's got a lot of uncomfortable adjustments to make as he questions his place in the world, deals with his disappointed family, and suffers hilarious humiliations.
The voice cast, full of agile comedians and comic performers, helps sell the show's absurd and high-concept premise, including Sam Richardson ("Veep"), Beck Bennett ("SNL"), Melissa Fumero ("Brooklyn Nine-Nine"), and Ben Schwartz ("Parks and Recreation."
Sasquatch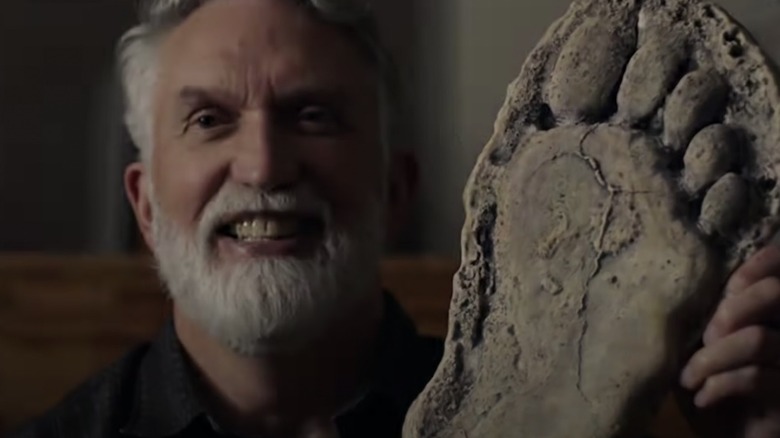 YouTube / Hulu
In his work as a rebellious fringe journalist in the 1990s, investigative reporter David Holthouse learned of a creepy night in rural northern California when a murder took place, and witnesses blamed the gruesome, deadly attack on Sasquatch — the legendary forest monster said to stalk the woods in the area, but whose existence has never been conclusively proven. In the documentary miniseries "Sasquatch," Holthouse returns to the scene of the crime with a camera crew in tow, in order to try to figure out what happened on that deadly night decades ago. 
Instead, the story is much bigger than a murder mystery. "Sasquatch" is a multi-part look at the insular and necessarily secretive subculture of northern California, where the spirit of the '60s lived on with people dropping off the grid in favor of the independent and lucrative world of marijuana farming. A cutthroat and violent lifestyle built up around it, and "Sasquatch" filmmakers explore the area, the culture, and long-hidden crimes via animated re-creation sequences and interviews with people who don't always want to be identified. It's a complex, compelling, and truly unpredictable nonfiction series.
McCartney 3,2,1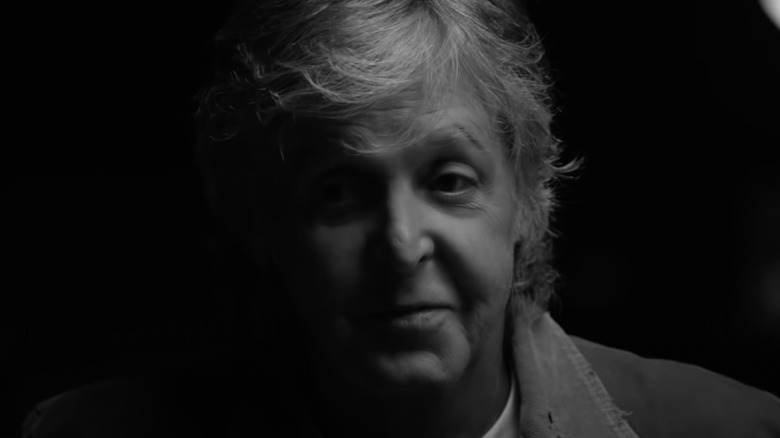 YouTube / Hulu
Unadorned, black and white footage of two older guys sitting in a room, talking about music — their own music, no less — doesn't sound like it would make for the most compelling television. But in this case, the participants are two legends of pop music — producer and label boss Rick Rubin, and Paul McCartney, the transcendently successful singer, songwriter, solo act, Wings frontman, and Beatle. Presented over the course of six episodes, "McCartney 3,2,1" is a rollicking conversation covering the vast, disparate, and rich catalog of the "Cute Beatle" as he talks shop with a well-informed and endlessly curious colleague who can handle all the recording jargon.
While McCartney has appeared in plenty of documentaries to talk about what it was like to be a Beatle, "McCartney 3,2,1" is the rare occasion when he takes a deep dive into the creation of his art, as he and Rubin analyze master tracks and discuss songwriting, production tricks, and instrumental technique. McCartney provides insight into how he made musical magic in the Beatles, Wings, and as a solo artist, as well as how he collaborated with other world-class artists, all guided by Rubin's affectionate and deceptively simple line of questioning.
Reservation Dogs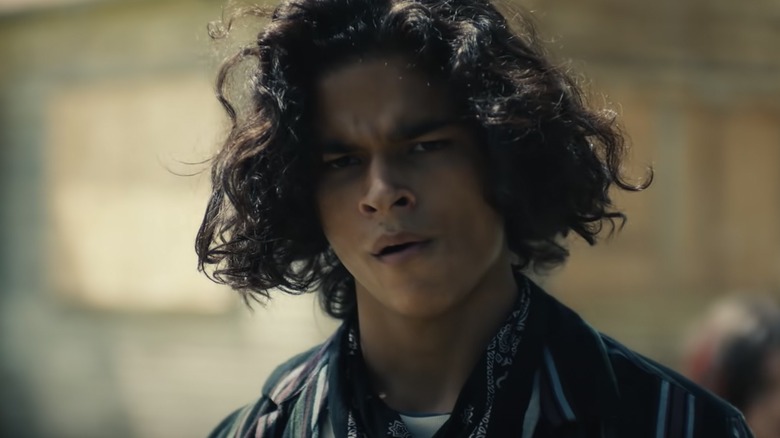 YouTube / Hulu
Hulu's "Reservation Dogs" — from creators Sterlin Harjo and "What We Do in the Shadows" mastermind Taika Waititi —is completely fresh. It's about a close-knit group of four Indigenous teenagers in rural Oklahoma, which makes it stand out right away; Native American characters and shows set in sleepy, non-quirky tiny towns are both rarities on the small screen. But "Reservation Dogs" is also a highly relatable sitcom for people from many backgrounds, because it so perfectly and amusingly captures the aimlessness and boredom of being a teenager — life on the cusp of adulthood and feeling ready to leave home, but also not quite sure what to do next.
Bear, Elora, Willie Jack, and Cheese are driven by the need to do something, anything, as well as the collective dream to earn or hustle enough money to take off for the fantasy dreamland of California. Stealing a delivery truck sets a lot of their schemes in motion, while brief but telling flashbacks show how these kids got to the present day without revealing too much about their personal lives (but a lot about their family histories). The humor isn't laugh out loud, but quiet, deadpan, and situational, except for moments like the one when Bear hallucinates a judgmental warrior figure.
With a wildly positive Rotten Tomatoes score, "Reservation Dogs" is one of the most critically acclaimed shows of 2021. Alan Sepinwall of Rolling Stone calls it "awfully good, even if its heroes are bad at being bad."