Will There Be A Sequel To Bohemian Rhapsody?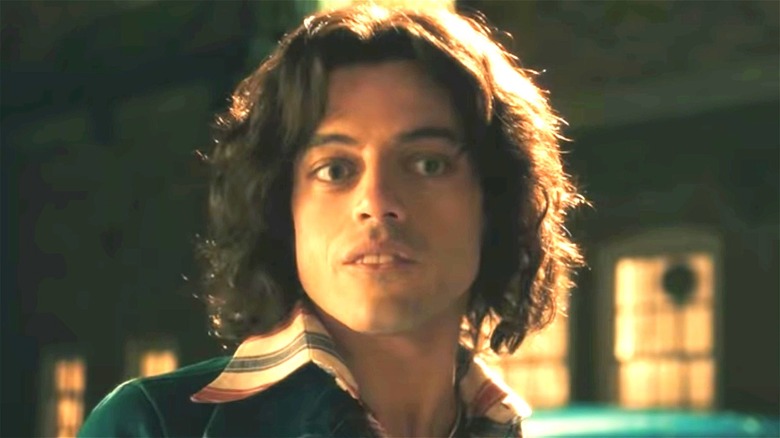 20th Century Fox
Freddie Mercury once posed the question "Who wants to live forever?" to his listening audience on Queen's "A Kind of Magic" album. The irony of that question, of course, is that Freddie really has lived forever — thanks to Queen's music, and thanks to the enduring power of his legacy. 
"Bohemian Rhapsody," the 2018 Brian Singer biopic about Mercury that earned Rami Malek an Oscar for portraying Freddie from his pre-band days all the way through his triumphant appearance at the Live Aid concert, became the highest-grossing musical biopic of all time soon after its release (via Forbes). This happened despite some music and Queen fans greeting it with mixed reviews. With such a high amount of money coming in and so many accolades having been delivered for the first film, it's natural that a sequel might tempt the movie's producers. 
Apparently, Brian May — Mercury's equally-legendary bandmate and a consultant for "Bohemian Rhapsody" — says that a sequel just might be in the works for the film. Here's what we know so far.
Will Rami Malek return?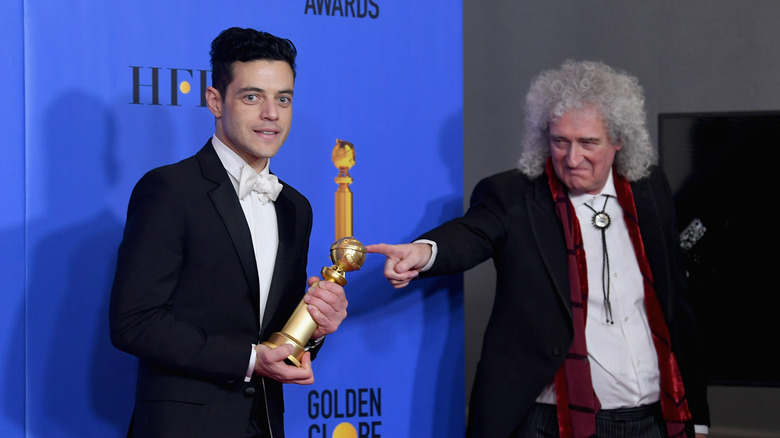 Kevin Winter/Getty Images
A "Bohemian Rhapsody" sequel poses a unique question: Would it follow Mercury through his final days and his long battle with AIDS (The movie's timeline of Mercury's life cuts off at Live Aid and could allow Malek to return to his role), or would it focus on the band and how it survived and even thrived in the wake of Freddie's passing?
Brian May offers no answers yet, but the band might have a script worth pursuing now.
"We are looking at it. Yeah, we have been looking at ideas," May recently told music magazine NME. "It's going to be hard to follow that one as none of us could have predicted how massive that was going to be. We put a lot of heart and soul into making it and no one could have predicted [its success] as it was bigger than 'Gone with the Wind.' But yes, we are thinking maybe it could happen, but it would have to be a great script. It's going to take a while to figure that out."
May had previously denied the notion of continuing a film version of Mercury's life and Queen's story, telling Rolling Stone Magazine in May 2020, "We don't really think there's another movie there. That's the long and the short of it...I think we should look somewhere else. There are other ideas that we had, but I don't think a sequel will happen." 
Whatever's happened to change May's mind, it's certainly thrilling news for fans of the film.