The Wonder Woman Vet You Didn't Realize Starred In The Suicide Squad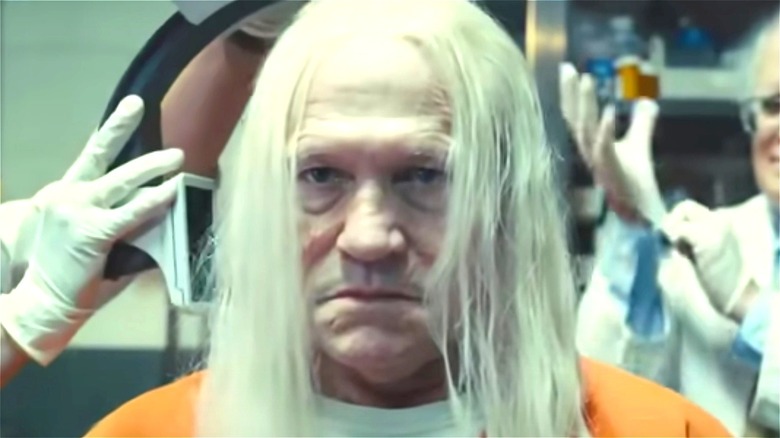 Warner Bros. Pictures/DC Films
Contains spoilers for "The Suicide Squad"
James Gunn's "The Suicide Squad" has numerous familiar faces. Most notably, Harley Quinn (Margot Robbie) comes back for her third cinematic outing after 2016's "Suicide Squad" and 2020's "Birds of Prey." She's not the only one from the original film coming back for another adventure filled with mayhem and bloodshed. Other characters that will make you point at the screen like a Leonardo DiCaprio meme include Amanda Waller (Viola Davis), Rick Flag (Joel Kinnaman), and Captain Boomerang (Jai Courtney). 
Many new faces also get in on the fun. It's always good to see that DC still has an interconnected cinematic universe of sorts, even if it doesn't follow Zack Snyder's original vision. However, the connections "The Suicide Squad" has to other DC films don't end with a few returning characters.
One of the actors has appeared in a DC movie in the past, albeit a different character. Mayling Ng's IMDb page confirms she played Orana uncredited in 2017's "Wonder Woman." Now, she suits up as Mongal for "The Suicide Squad."
Mayling Ng has now died twice in the DCEU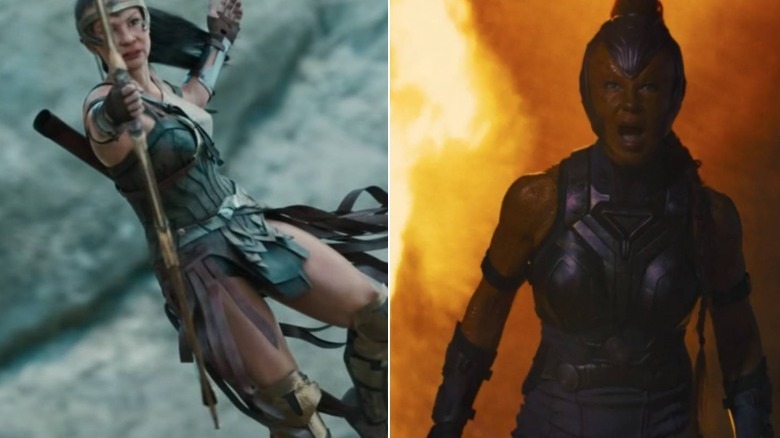 Warner Bros. Pictures/DC Films
Mayling Ng has now appeared in two DC films — "Wonder Woman" and "The Suicide Squad" — but she never seems to stick around for very long. In "Wonder Woman," she plays the first Amazonian warrior killed by enemy forces invading Themyscira. A single bullet is enough to take her down, but she does receive an extended sequence showing her demise. 
Ng stays alive for a little bit longer in "The Suicide Squad." She plays Mongal, who's part of the first team we follow initially to Corto Maltese. She attempts to take down one of the government's helicopters, but it proves to be sturdier than she imagines at first. She loses control of the vessel, and when it comes crashing to the ground, she goes up in flames along with it. That opening sequence of "The Suicide Squad" is a bloodbath, and it's all the more brutal when it's revealed that the initial group was meant to be a diversion for Bloodsport (Idris Elba) and his team, who are also on the island.
Ng has a real knack for superhero properties. She voices Gamora in the "Marvel Strike Force" video game, and on top of all this, she's played parts in many action movies over the years. She has several movies in the works, so keep an eye out for this star on the rise.