Idris Elba Finally Opens Up About Those Deadshot Rumors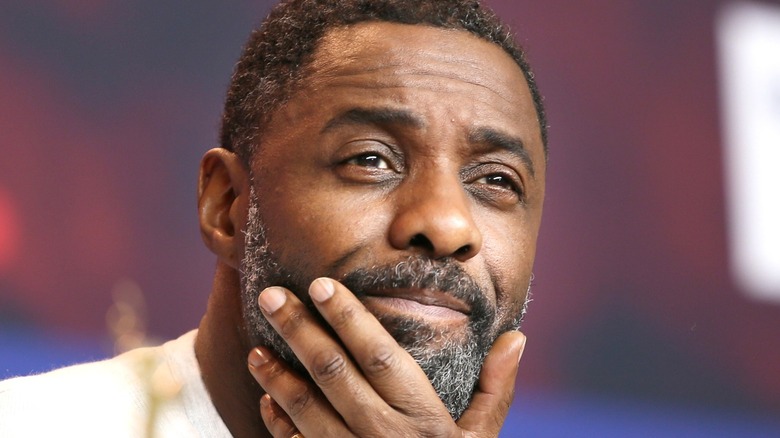 Shutterstock
James Gunn's "The Suicide Squad" is exactly what you'd hope the combination of the irreverent director and a band of doomed black-ops supervillains to be: A gory, hilarious mess of mayhem, with the occasional heartwarming element popping up between the many, many moments of carnage. The movie's peculiar cocktail of expendable characters, strange events, and darkly comedic situations requires a lot from the actors, in order for the more moving elements to come across as intended. Fortunately, the cast includes luminaries like Idris Elba, who portrays the tough, yet conflicted mercenary, Robert "Bloodsport" DuBois. 
It takes a lot to be an emotional center in a movie that's overflowing with tragic villains and assorted sad-sacks, but as you'd expect from Elba, the man brings a lot in the mix. Bloodsport is a genuinely great character — which is all the more surprising considering that Elba was originally rumored to merely pick things up from where another actor left them.   
Much like "The Suicide Squad," the 2016 "Suicide Squad" movie features a prominent gun-toting supervillain-turned-reluctant protagonist: Deadshot, as portrayed by Will Smith. Elba was originally thought to replace Smith in the role, but ultimately, things took a very different direction. Now, Elba himself has finally opened up about those Deadshot rumors. Here's what he had to say. 
Idris Elba is happy that he and Will Smith got to portray different characters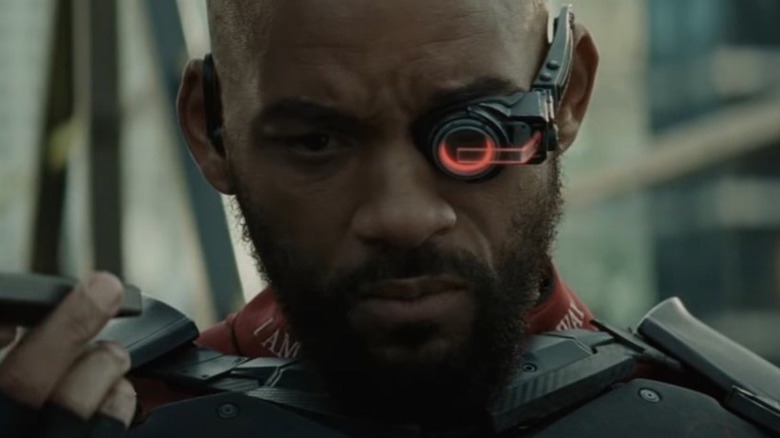 Warner Bros. Pictures
Idris Elba is more than aware of the Deadshot rumors, and in a new interview posted on Entertainment Tonight's YouTube channel, he shared his thoughts about them. Though Elba revealed that he understands why many expected him to take the role over from Smith, he's extremely happy that this didn't turn out to be the case ... though he admitted that he also enjoys the fact that fans kept speculating. 
"Those rumors would be natural, because Will said he wasn't joining the second movie, so it was quite natural for audiences or fans to think that I would be taking over the Deadshot character, because the Deadshot character lived in the other movie," Elba said. "But I'm really satisfied that James didn't want to do that, I didn't want to do that. Deadshot is a great character and Will slays it, so I was really keen the audience and fans kept that rumor going."
It's hard not to agree with Elba's sentiment. Besides, this way, Smith's Deadshot and Elba's Bloodsport are both out there in the DC Extended Universe, so who knows? Maybe at some point down the line, we get to see them team up in a brand new mission with the latest version of Task Force X ... or, perhaps, go up against each other.