Avengers: Infinity War Casts Mo-Cap Actor Terry Notary As A Villain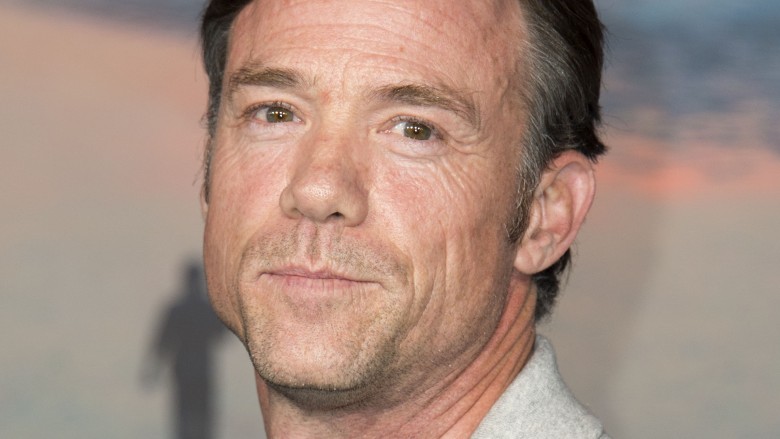 Getty Images
There's another notable addition to the cast of Avengers: Infinity War, but you almost definitely won't recognize his face.
In an interview with The Hollywood Reporter, motion capture actor Terry Notary revealed that he plays the sidekick to Josh Brolin's villainous Thanos in the massive ensemble flick. He's also lending his moves to a few other performances in the movie.
"I'm working on four characters right now," Notary said. "I'm working with Josh Brolin and three other actors [in Avengers: Infinity War], and I'm playing Josh Brolin's right hand bad guy in the film. I can't say the name of the character or I think Marvel will sever my head, but I apply those same principals of what it means to drop bulls*** and just play a character truly evil. And it's working. [Laughs] It's truly working."
Notary is an expert in the motion-capture field, most recently bringing King Kong to life in Kong: Skull Island. He also served as movement choreographer on The Hobbit movies and played Rocket and Bright Eyes in Rise of the Planet of the Apes and Dawn of the Planet of the Apes. He also had a role in Warcraft. He's right up there with Andy Serkis as one of the most accomplished mo-capture performers in the business.
Marvel Studios president Kevin Feige recently revealed (via Collider) that Infinity War actually focuses on Thanos more than any other character, so it's possible that Notary will play a big role in the flick. The movie is currently filming in Atlanta with a release date set for May 4, 2018. Meanwhile, check out every superhero who will be in the flick.