Colman Domingo Dishes On How The Candyman Urban Legend Informed His Role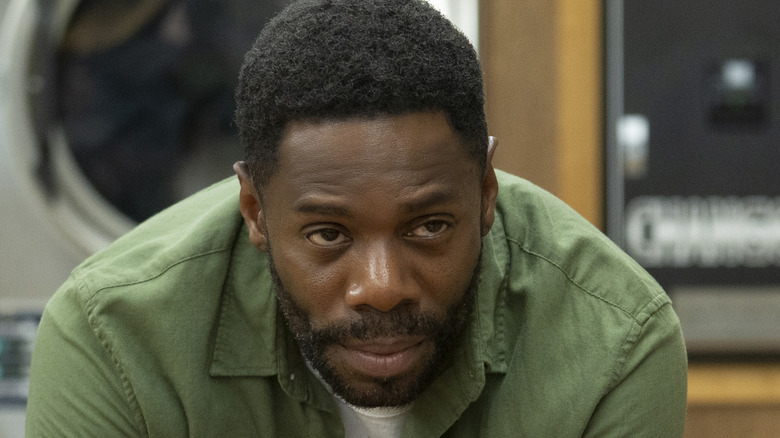 Parrish Lewis/Universal Pictures and MGM Pictures
One of the more anticipated films of 2021 is the Nia DaCosta feature "Candyman." In addition do directing, DaCosta also co-wrote the screenplay with Win Rosenfeld and Jordan Peele. The film is a spiritual sequel to the 1992 feature of the same name, which starred Tony Todd as the titular character, with Virginia Madsen and Xander Berkeley among the cast as well. Todd went on to reprise the role in two sequels, the 1995 film "Candyman: Farewell to the Flesh," and the 1999 film "Candyman: Day of the Dead."
"Candyman" boasts an impressive cast, as Todd returns once again, joined by Yahya Abdul-Mateen II ("Watchmen," "Aquaman") in the lead role of Anthony — the child who barely survived the first movie, now an adult. The supporting cast includes Teyonah Parris ("WandaVision") and Colman Domingo ("Fear The Walking Dead," "Euphoria"). At a press event Looper attended, Domingo spoke about how the Candyman urban legend informed his work in the film.
Getting the call from Peele caused Domingo to dive into the Candyman mythos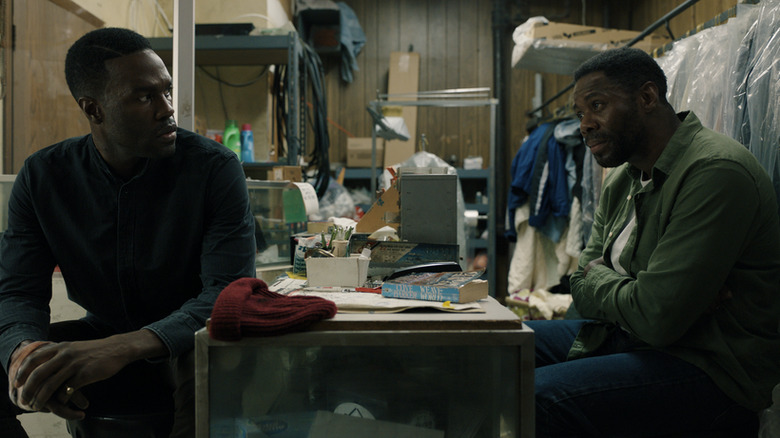 Universal Pictures and MGM Pictures
"I'm not someone who really gravitated towards the horror genre, but once I had the blessing of Jordan Peele writing this role for me in Candyman, it was time to take a deep dive and a deeper examination into the myth of Candyman," Domingo said. "And I watched the film, and I thought it was an incredible film, and I understood why it stood the test of time, and why the themes were very relevant, and very evocative and profound."
Domingo also went on to talk about the social allegories present in Candyman, and how the new film manages to expand and deepen the mythology's look at issues related to Black identity, gentrification, and a host of other issues that the horror genre is especially able to tackle.
"As it's explored in our film, I think it sort of elevates it, it dials it up a few notches, because it really deals with things that are on our minds right now, especially I think this year of racial reckoning in America and around the world, I think arguments and ideology and who we are as Black people with art and with criticism, with gentrification, taking over spaces, I think it's unpacking a lot of those things that we're actually dealing with," Domingo noted. "And this genre in particular is so seductive and sexy for this work and this deeper examination. It's a way that it's palatable, and we can really do all this unpacking together, and that's what I really love about being a part of it."
"Candyman" is set to hit theaters on August 27.