New Movie Releases For April 2017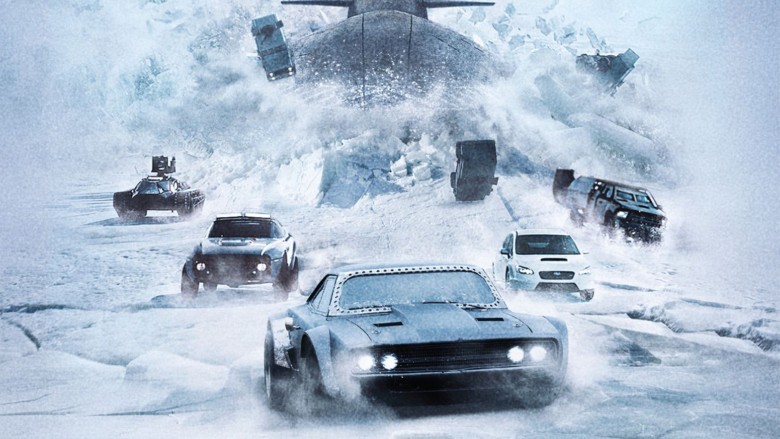 Aside from the latest Fast and Furious sequel, we're fairly light on major releases this month. But that doesn't mean there aren't a few smaller, quirky and kid-friendly gems worth seeking out, so let's take a look at all the best and biggest movies arriving at a theater near you in April 2017.
Smurfs: The Lost Village (April 7)
This CGI Smurfs reboot finds the little blue critters heading off on an adventure to find the Lost Village before an evil wizard beats them to it. The story is described as a "roller coaster journey full of action and danger," your kids are probably going to want to see it, and if nothing else, it can't be much worse than the last Smurfs movie, right? The voice cast includes Demi Lovato, Mandy Patinkin, Jack McBrayer, Danny Pudi, Joe Manganiello, Rainn Wilson, Michelle Rodriguez, Ellie Kemper and Julia Roberts.
Going in Style (April 7)
Put simply: this comedy, a remake of the 1979 movie starring George Burns, Art Carney, and Lee Strasberg, could be an Oceans Eleven with senior citizens. Following the same basic plot as the original, Morgan Freeman, Michael Caine, and Alan Arkin play three pals who decide to rob a bank once their pensions are frozen. The footage looks like fun, and it's hard to beat that A-list cast. Another interesting note: Going in Style is directed by Zach Braff, who proved his knack for laughs with his long run on the cult classic sitcom Scrubs.
Colossal (April 7)
This outing from indie darling Nacho Vigalondo is a weird mix of a sci-fi flick and character study, starring Anne Hathaway as a woman who realizes she's somehow connected to a gigantic monster on a destructive rampage halfway around the world. Critics have raved about this offbeat entry, calling it "thrilling, funny, original" and an "instant classic." If you're looking for something a bit outside the box—but still, you know, fun—Colossal could be just the ticket.
The Case for Christ (April 7)
This Christian story follows in the same vein as recent faith-based films like God's Not Dead, focusing on an atheist journalist working to "prove" his spouse's Christian faith is wrong—basically framing the question of God and religion as an enterprise news story. Based on Lee Strobel's 1998 book of the same name, the film stars Mike Vogel, Erika Christensen, and Faye Dunaway.
Gifted (April 12)
This heart-tugging family drama stars Chris Evans as an average guy trying to raise his young niece, who just so happens to be a child prodigy. The story follows the young girl's struggle to balance seizing on her potential against her yearnings for a normal life. Gifted represents something of a homecoming for Marc Webb, who cut his teeth on small-scale dramas like 500 Days of Summer before flaming out on the Amazing Spider-Man franchise. Early trailers make it look like this could be a return to character-driven form.
The Fate of the Furious (April 14)
The latest installment in the Fast and Furious franchise looks to ratchet up the insanity further, with bigger stunts and more ambitious set pieces (i.e. there are tanks now). The already-massive cast also welcomes Charlize Theron as the new big bad for a story in which it seems Dom (Vin Diesel) has switched sides and left his own gang. These movies are big, fun, tentpole eye candy—and this one certainly looks to check all the boxes fans have come to know and love.
Spark: A Space Tail (April 14)
This kid-friendly CGI story follows a group of alien monkey pals out to save the universe on what promises to be a big, rollicking adventure. The voice cast includes Patrick Stewart, Jessica Biel, Susan Sarandon, Hillary Swank, and Jace Norman.
Free Fire (April 21)
This action comedy from director Ben Wheatley (High-Rise) stars Brie Larson, Sharlto Copley, Armie Hammer, Cillian Murphy and Jack Reynor. The story is about a group of would-be arms dealers who have their weapons purchase go sideways. Free Fire has scored excellent reviews and is riding a wave of early buzz; if it's punchy laughs and a high body count you're after, pencil this one in.
Unforgettable (April 21)
Starring Katherine Heigl and Rosario Dawson, Unforgettable promises to offer sexy thriller fans their fix in April. Heigl plays the ex-wife of a man who's now settling down with Dawson's character, though she has a bit of trouble letting go of the relationship—and things soon take a frightening turn. The plot outline falls into more than a few of the genre's tropes, but the cast—which also includes Geoff Stults, Isabella Rice, Simon Kassianides, and Cheryl Ladd—could elevate the material.
The Lost City of Z (April 21)
Based on author David Grann's nonfiction account of actual events, this film chronicles the story of a team of explorers (played by a cast that includes Charlie Hunnam, Robert Pattinson, Sienna Miller, and Tom Holland) who journey to the heart of the Amazon to find a long-forgotten civilization they believe once inhabited the region. Reviews have been extremely positive for Lost City of Z, with critics calling it a throwback to classic cinema and a truly stirring story of adventure.
Born in China (April 21)
The latest in Disney Nature's series of annual documentaries commemorating Earth Day, Born in China lives up to its title by giving viewers a look at the amazing creatures of the sprawling country. The film was released to acclaim last year in China, and is finally making its U.S. release this month. The nature footage is positively stunning, and if Planet Earth II left you jonesing for more, this should certainly scratch the itch.
Leap! (April 21)
Originally titled Ballerina, this French-Canadian CGI animated feature follows a young orphan girl (played by Elle Fanning) in the 1880s who runs away to Paris to follow her dream of becoming a ballerina. Along with her friend (played by Dane DeHaan), they get into all types of misadventures along the way. if you're looking for a kid-friendly movie early in the month, this looks to be about the only option.
The Circle (April 28)
This thriller set at a Google-like tech giant follows a young woman who's initially thrilled to take a job there, but slowly comes to realize the company is pushing the boundaries of communication, privacy and free will. The studio has kept the details of the plot under wraps, though stars Tom Hanks, Emma Watson and John Boyega do their best to sell it in the trailers. Tech thrillers have a spotty track record, to put it kindly, but this could be one to watch.
The Promise (April 28)
This period-set drama features an A-list cast led by Christian Bale and Oscar Isaac, and follows the final days of the Ottoman Empire in the early 1900s. Bale plays an Associated Press reporter tracking the drama, and the story frames its political thriller elements against the backdrop of a good old-fashioned love triangle.
How to Be a Latin Lover (April 28)
Following the misadventures of a Latin lothario whose best days are behind him, How to Be a Latin Lover finds the main character trying to put his life back together after his rich wife leaves him. Seeking a fresh start, he moves in with his sister and starts teaching his young nephew the tricks of the trade as he tries to land his next trophy wife. The story's rich with ribald possibility, and looks likely to be elevated by an ace comedic cast that includes Salma Hayek, Rob Lowe, Kristen Bell, Michael Cera, and Rob Riggle.
Sleight (April 28)
Sleight follows a young man (played by Jacob Latimore) who's orphaned and thrust into the role of caregiver for his little sister. To make ends meet, he hits the streets to serve as a street magician—but soon crosses paths with the wrong crowd. When his sister is kidnapped, our hero has to use everything in his bag of tricks to get her home alive. Critics have been generally pleased with the film, calling it an original story that makes for a creative mix of street-level drama and magic.