Is James Gunn Going To Work On A Harley Quinn Movie?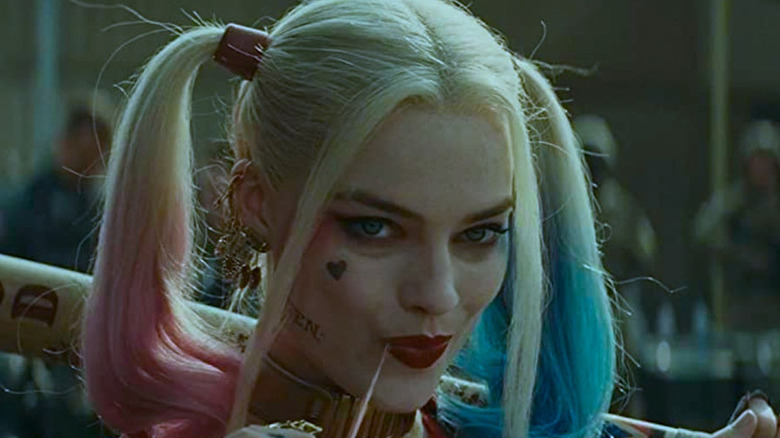 Warner Bros./DC Entertainment
It's been five years since "Suicide Squad" hit theaters in 2016, and now that "The Suicide Squad" is here, it looks like its standalone sequel will more than top its predecessor — certainly in terms of critical response, and possibly in terms of financial success, as well. In terms of actual dollars, the film's Thursday night sneak peek just set a record for an R-rated preview during the coronavirus pandemic, taking in an impressive $4.1 million.
So, while the realities of COVID-19 mean that "The Suicide Squad" may not ultimately surpass its predecessor's box office total in real terms, it's more than likely it will be remembered as a massive hit. Given the fast-paced natures of show business and social media, that means it's already time to start thinking about where the delightfully scuzzy members of Task Force X might go next.
"The Suicide Squad" is an ensemble piece, and Gunn's effort includes a mix of returning characters like Rick Flagg (Joel Kinnaman) and Amanda Waller (Viola Davis), as well as newcomers like Ratcatcher (Daniela Melchior) and Peacemaker (John Cena). Many of these characters are worthy of their own movies and TV shows — and in Peacemaker's case, a standalone HBO series is coming in January 2022.
But what about arguably the most beloved member of the Suicide Squad, the psychotic bat-wielding clown Harley Quinn, played by Margot Robbie? In an interview with The Hollywood Reporter, James Gunn spoke about the possibility that Harley might get her own movie.
Harley Quinn just won't leave James Gunn alone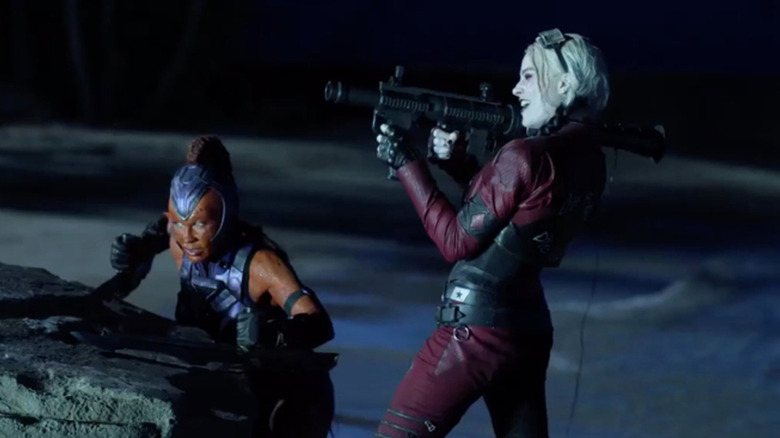 Warner Bros./DC Entertainment
Gunn wasn't able to promise a Harley Quinn movie in the future, but he did indicate that there's potential for one. And Gunn is the main reason why.
For context, James Gunn didn't create Harley Quinn. She was created in 1992 for "Batman: The Animated Series" and made her DC Comics debut in 1999. But Gunn was brought in to "The Suicide Squad" to put his own spin on the characters, and many, including THR, think that Gunn's take on Harley is the strongest. 
"As I've said before, I've taken a lot of characters from the comic books who either have slightly different personalities or not as clearly defined personalities," Gunn explained. "I've really shied away from the really popular characters because I like creating characters. I don't generally like interpreting characters that are already fully actualized, but with Harley, that was a different thing. I really do love Paul Dini's original vision, and I felt like I was able to become Harley while I was writing. And it's a terrible, wonderful place to be."
Gunn's take on Harley has clearly resonated with the fans. She may not have an officially confirmed spin-off movie yet, but she remains a strong candidate for one.