The Suicide Squad Just Set An Amazing Box Office Record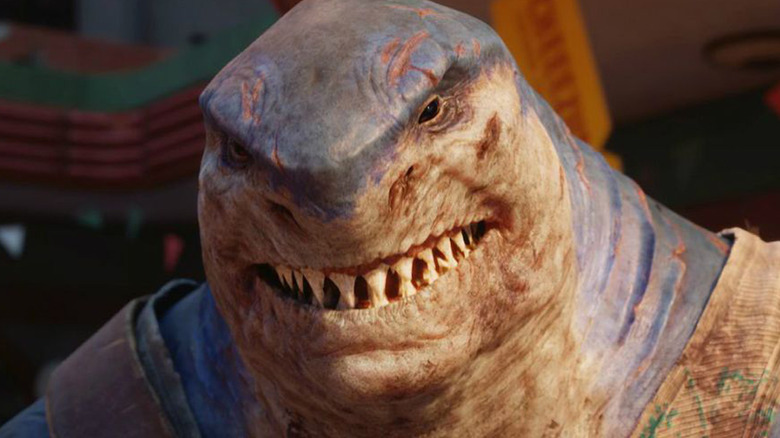 Warner Bros./DC Entertainment
"The Suicide Squad" premiered on August 6 to sky-high expectations and even higher financial stakes. To quickly recap, James Gunn's "The Suicide Squad" is officially a standalone sequel-soft reboot to David Ayer's 2016 flick "Suicide Squad." The first "Suicide Squad" was a financial success, taking in more than $786 million worldwide (via Box Office Mojo), but many still viewed it as a disappointment. On Rotten Tomatoes, Jared Leto and the gang earned a paltry 26% from critics, and a slightly better 59% from fans. Not exactly a ringing endorsement, even if the film lined a few pockets.
Considering the box office haul, DC believed in the ragtag bunch of antiheroes strongly enough to give it another shot, albeit with a new creative lead. The studio brought in "Guardians of the Galaxy" director James Gunn and his proven ability to make comedic superhero movies, as well as several more big-name stars like John Cena, Idris Elba, Taika Waititi, and Pete Davidson.
Well — the opening night returns are already in, and "The Suicide Squad" is officially breaking records.
For any movie, breaking a box office record is always a good start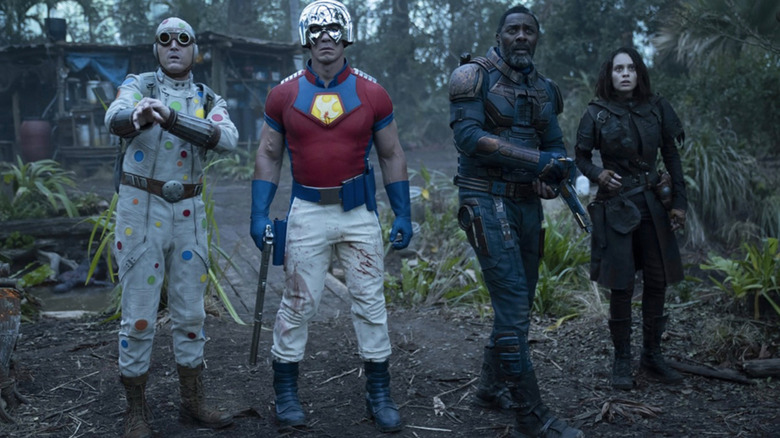 Warner Bros./DC Entertainment
For its Thursday night preview, "The Suicide Squad" took in an impressive $4.1 million, which MovieWeb reports is a record for an R-rated preview during the COVID-19 pandemic. MovieWeb also reports that "The Suicide Squad" is projected to have a strong opening weekend, and is expected to take in $30 million domestically and another $70 million internationally.
Those numbers are obviously much lower than opening weekend for "Suicide Squad"; that film took in more than $133 million across 4,255 theaters worldwide. That said, the goal posts are differently sized in 2021. In a time when the coronavirus (and especially the Delta variant) is still depressing movie ticket sales, a $100 million opening weekend is nothing to sneeze at.
A strong box office isn't everything, however. As noted above, "Suicide Squad" took in more than $700 million and was still considered a critical flop. "The Suicide Squad" should succeed where "Suicide Squad" failed, critically speaking. On Rotten Tomatoes, it's currently at 93% Fresh among critics, and 89% among fans. 
Obviously nothing is guaranteed, but "The Suicide Squad's" record-breaking preview night is a great sign for its prospects.