Star Wars' Ashley Eckstein Talks Team Tano And Ahsoka's Importance - Exclusive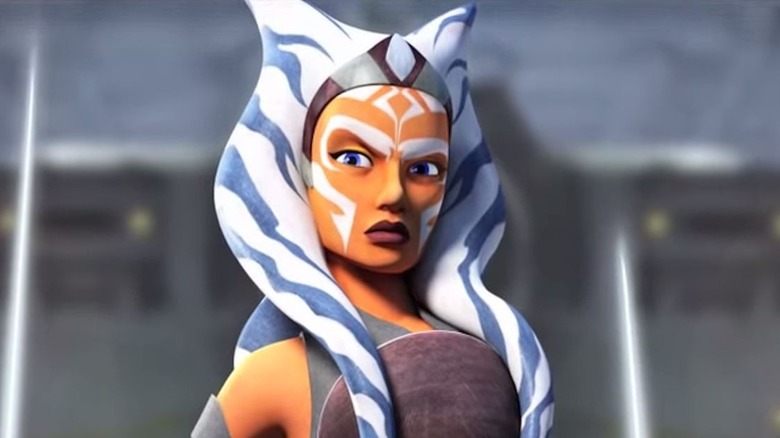 Lucasfilm
You don't need to look too hard to see evidence of how much the "Star Wars" franchise means to its fans. From heated online debates about the merits of individual movies to artistic and cosplay tributes, those who've been touched by the goings-on in a galaxy far, far away make no bones about the value they find in it and, often, the way in which it's changed their lives.
What must it be like to be on the receiving end of that sort of devotion? We found out when we sat down for a chat with Ashley Eckstein, who's perhaps best known as the voice artist behind "The Clone Wars" creation Ahsoka Tano. First appearing as Anakin Skywalker's padawan in that animated take on the "Star Wars" prequel era, Ahsoka went on to navigate a convoluted arc that saw her transitioning to the "Rebels" series and eventually facing off with her former mentor in his new guise as Darth Vader. In the process, she became a fan-favorite character, inspiring cosplayers, fan tribute artists, and others.
That impact has not been lost on Eckstein. In our interview, she talked about what it's like being a part of what she calls "Team Tano," and why Ahsoka remains important.
What it takes to be 'Team Tano'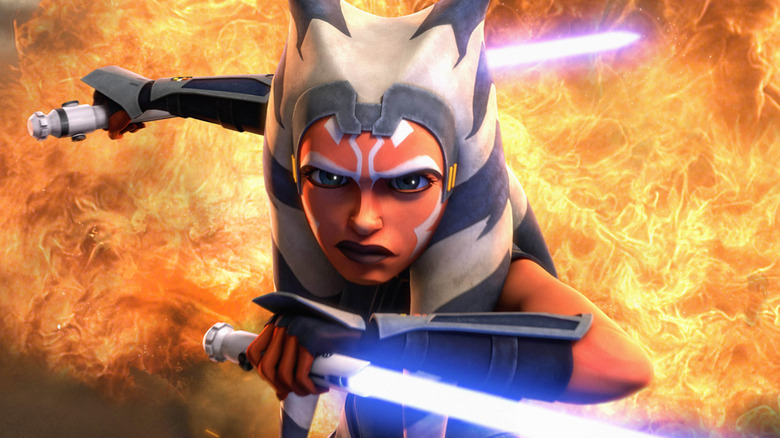 Lucasfilm
While Eckstein acknowledges her crucial role in bringing Ahsoka to life, she also recognizes that her voice work is only one piece of an important puzzle. "It's never been just me that creates Ahsoka Tano," she said during our exclusive interview. "It's always been a giant team of people that bring Ahsoka to life. I call it Team Tano. This character is bigger than me. It's truly one of the greatest honors of my entire life that I got to originate this character."
And with that great honor comes a great responsibility, a fact that is driven home to Eckstein through her interaction with fans. "Not only has this character changed lives, but she's saving lives," she said. "I can't even begin to tell you, and this is not an exaggeration. I get at least one message per day from people in my private messages, usually in paragraphs long, telling me that Ahsoka Tano has changed or saved their life. And so, when people ask me, 'Wow, why are you so passionate about your character? Why do you do so much for your character?' That's why. Because Ahsoka said in the final season of 'Clone Wars,' 'In my life, when you find people who need your help, you help them, no matter what. I guess it's just who I am.' And I so badly want to be a real-life version of Ahsoka in that way, because of the fans and their response to her. But I think, at this point, Ahsoka now lives in everyone, a piece of her, in everyone's hearts and souls. It's that voice in your head saying, 'Let the light guide you.'"
It sounds like Ahsoka and Eckstein speak with one voice in more ways than just the literal one.