The Surprising Way Daniela Melchior Almost Missed Out On The Suicide Squad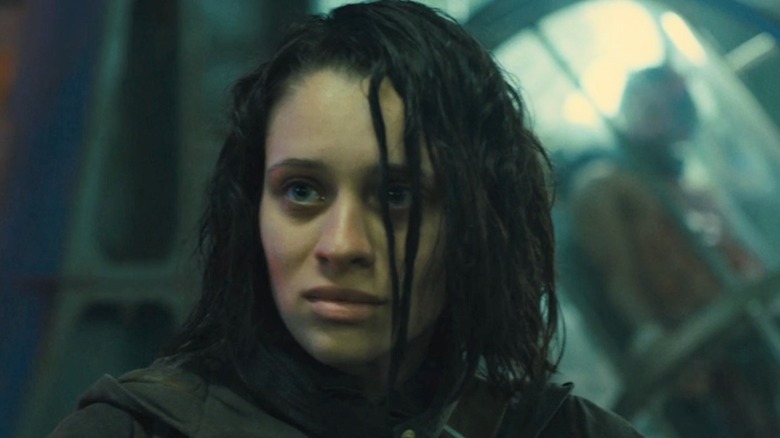 Warner Bros Pictures/DC Films
Contains minor spoilers for "The Suicide Squad"
As the film's setup would suggest, "The Suicide Squad" has a huge ensemble cast that includes both Academy Award-winning actors and up-and-coming talent. Even though the James Gunn film marks her first on-screen role outside of her native Portugal, it would be easy to make the argument that it's Daniela Melchior aka Ratcatcher II who is the big breakout star of the movie. The character has an intensely emotional arc that works in no small part due to Melchior's performance. So, it might be a surprise to hear that she allegedly came close to not being cast.
In a profile in The Hollywood Reporter, Melchior revealed that she arrived at her first meeting with "The Suicide Squad" casting team glammed up at the behest of her manager. While that may have made a good first impression at a typical job interview, it apparently almost resulted in an automatic disqualification to play the grimy and gritty Ratchater II. Melchior claimed, "After that meeting, they looked at each other and said, 'no.'"
Obviously, Melchior was able to right the ship and secure herself the part. But as she revealed in a separate interview, it wasn't her only hiccup in the audition process.
Why Daniela Melchior thought she bombed her first audition for The Suicide Squad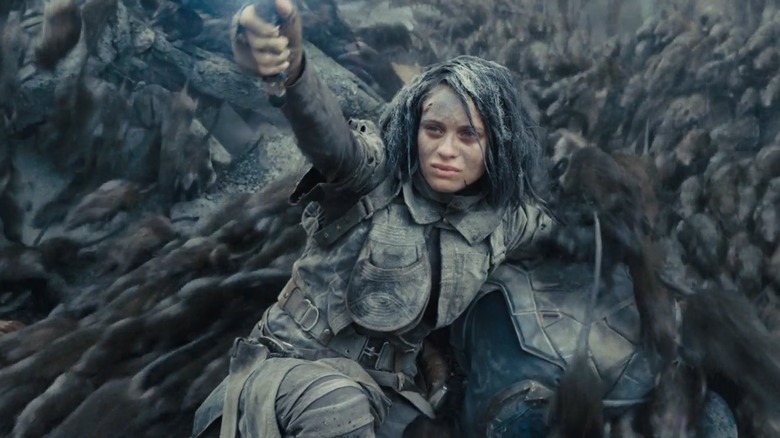 Warner Bros Pictures/DC Films
During an appearance on Collider's "Ladies Night" webseries, Melchior spoke about her surprise at being called in to meet "The Suicide Squad" team after submitting what she thought was a disastrous self-taped audition where she read from the script instead of memorizing her lines.
"I was actually reading. That emotional scene, the biggest scene ... I taped that scene too and I was reading the whole time," she said. While she assumed relying on the script would keep her name off the callback sheet, to her surprise, "they loved it! I don't know why! They saw something there. My manager called me to fly to Atlanta ... and I was like, 'Really? They liked that? That crap that I did?'"
It appears that despite it all, Gunn was set on giving Melchior a chance, and for good reason. In her Hollywood Reporter profile, she said that when she came in for a proper in-person audition and a chemistry test with her rat co-stars, she had appropriately deglammed herself. The rest is now cinema history.
You can catch Daniela Melchior in "The Suicide Squad," which is currently in theaters and streaming on HBO Max. And who knows, maybe someday soon you can also see her in her own spin-off series.