The Dark Ending To The Suicide Squad You'll Never Get To See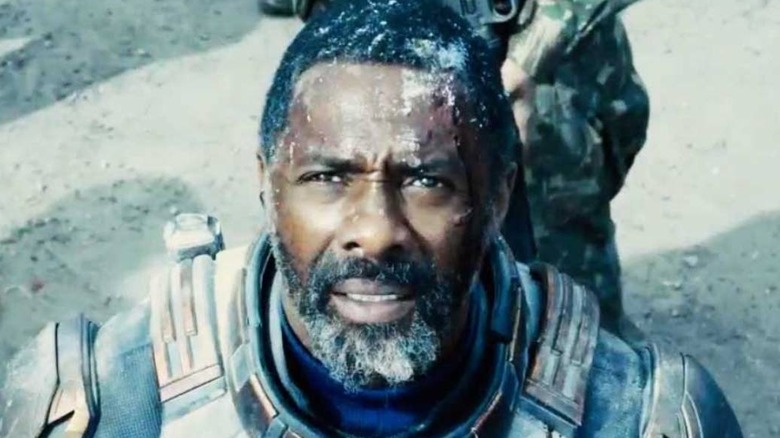 Warner Bros. Pictures/DC Films
Contains spoilers for "The Suicide Squad"
The pantheon of R-rated superhero movies just got a new contender that may have a rightful claim to the top spot. Following in the tradition of wacky romps like "Deadpool" and "Birds of Prey," James Gunn's "The Suicide Squad" delivers on precisely what it promised. It's a bloody good time where a good amount of the superpowered folks we're introduced to end up meeting grisly demises. And thanks to that R-rating, audiences can see those demises in all of their unabashed glory.
There are plenty of jokes sprinkled throughout the film. James Gunn wrote the story, who, after bringing the world the likes of "Slither," "Super," and "Guardians of the Galaxy," has demonstrated a knack for finding humor in the darkest of places. There are ample moments in "The Suicide Squad" that make you laugh one second and squirm the next, which is why it's hard to believe the film could've been a whole lot darker if Gunn had gone with some original ideas.
James Gunn originally had a 'little bit of a darker ending to the pitch'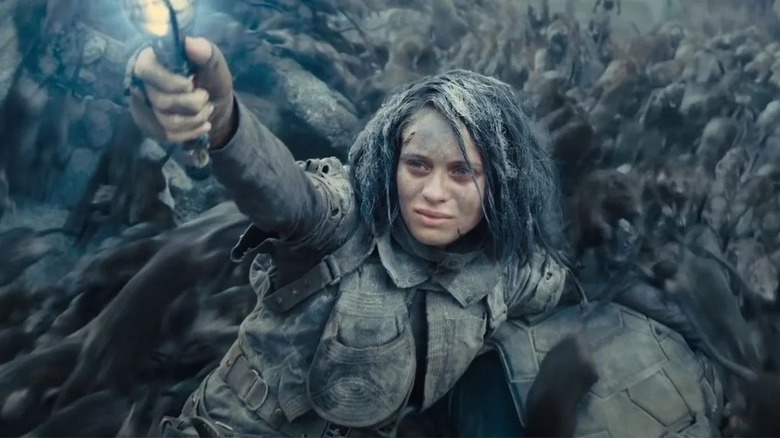 Warner Bros. Pictures/DC Films
As you might know, Gunn was in a bit of a director's limbo a few years back when Marvel Studios temporarily fired him from "Guardians of the Galaxy Vol. 3" after some distasteful Twitter jokes resurfaced. Marvel rehired him, but for a little while, he was a filmmaker without a home, and many studios still wanted to hop aboard the Gunn train. That included the folks at Warner Bros., who were interested in Gunn making a film for the DC Universe. They were willing to give the director complete control of whatever he wanted to make, and as he explains to The Hollywood Reporter, that included going along for the wild ride that would eventually become "The Suicide Squad."
When asked about producers' feelings toward bizarre characters like Polka-Dot Man (David Dastmalchian) and Starro appearing in a big-budget film, Gunn responds, "That was my original pitch to Walt [Hamada] and Toby [Emmerich] over at Warner Bros. I brought in pictures of all those guys because I knew it would be hard to keep track of. So I brought in all these photos from the comics of all the different characters that are on team one, team two, and Starro. And the pitch was almost exactly what the movie was."
Most intriguing of all, the director hints how the film could've been edgier than what we got: "There's actually a little bit of a darker ending to the pitch that changed, but besides that, everything was exactly the same." He doesn't mention what the darker ending was, but it's safe to say other beloved characters probably would've bitten the dust. The finale we got is already emotional with the deaths of Polka-Dot Man and Rick Flag (Joel Kinnaman), but maybe one day, he'll spill the beans as to what his original pitch entailed.
"The Suicide Squad" is playing in theaters and on HBO Max now.