The Real Reason Scarlett Johansson Agreed To Be In Ghost World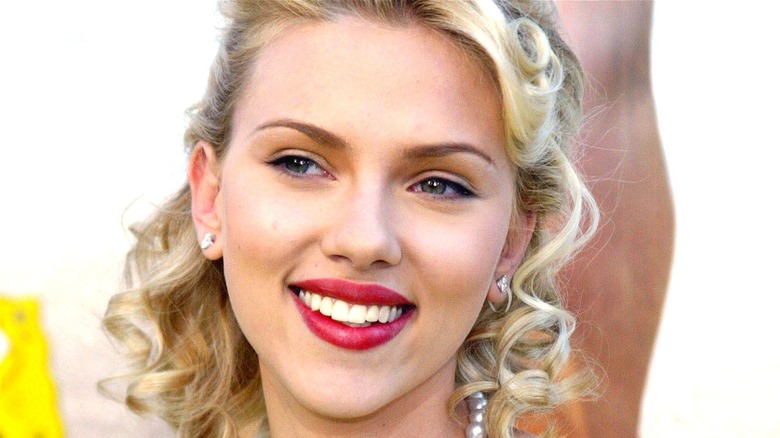 United Artists
From cult classics to romantic comedies, dramas to superhero movies, Scarlett Johansson has done it all. The actress has a prolific body of work spanning roles in film, TV, and Broadway. Most recently, she wrapped up her role as Natasha Romanoff in Marvel's "Black Widow."
One of her earliest films, "Ghost World," is celebrating its 20th anniversary this year. The 2001 black comedy is unlike many films, but especially the ones Johansson has starred in. Directed by Terry Zwigoff and based on the comic book series by Daniel Clowes, the film follows two cynical outcasts as they navigate post-high school life in their bleak suburban neighborhood.
Johansson's turn as Rebecca Doppelmeyer is considered her breakout role, though it was nearly given to her costar, Thora Birch, who insisted on portraying Enid Coleslaw. Before this, Johansson had found success in tween roles.
So, why did she decide to join the cast of the oddball film "Ghost World"?
Stepping away from classic coming-of-age stories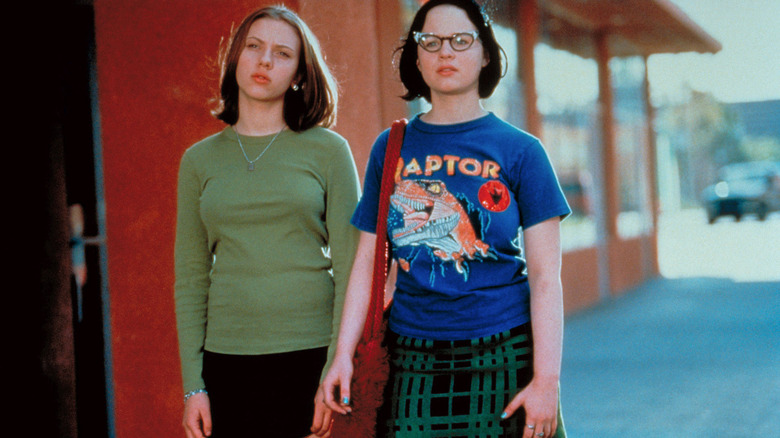 United Artists
Even early in her career, Johansson was critical of the lack of substance in films about teenagers. In a 2001 interview with the Sunday Herald, the actress revealed that she was drawn to "Ghost World" because of its characters.
"Most of the teenage parts don't have any depth," she said, referring to how difficult it was to find genuine roles. "A lot of people who write about teenagers were unaware when they were young." Going on, she said, "The characters in 'Ghost World' were awesome, but that's rare."
The nuanced characters in the sardonic film offer a harrowing, realistic glimpse at the emotional turmoil of a disintegrating friendship. While Rebecca conforms to her adult responsibilities, Enid, stuck in her old ways, is content to drift. In a behind-the-scenes interview, Johansson said it was "not a bubbly teen comedy," adding, "If anything, it's a little depressing."
While "Ghost World" may not be one of Johansson's most popular films, her commitment to the role of Rebecca remains one of her strongest performances.