James Gunn Reveals The Guardians Of The Galaxy, Vol. 2 Moment That Almost Didn't Happen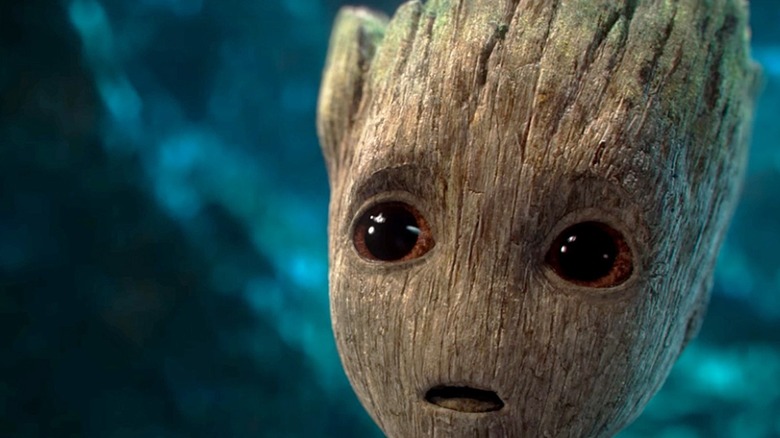 Marvel Studios/Disney
Music plays an integral part in the "Guardians of the Galaxy" movies. Peter Quill's (Chris Pratt) "Awesome Mix Vol. 1" is one of the last few remnants of his mother, and the songs he plays during his cosmic adventures remind him of her. However, even when you remove the emotional context of the music in the first two movies, the soundtrack works because it's full of delightful rock 'n' roll and soul gems from yesteryear. The real-world songs are one of the many elements of the "Guardians of the Galaxy" films that make them feel distinct from other MCU movies. Try listening to Redbone's "Come and Get Your Love" without picturing Star-Lord stealing an orb and tussling with Kree marauders.
It's hard to imagine the "Guardians of the Galaxy" flicks without any of the songs that give them their groove. That said, licensing the music wasn't always an easy feat, and there was one track in particular that almost didn't make the cut.
The opening to Guardians of the Galaxy, Vol. 2 could have been much different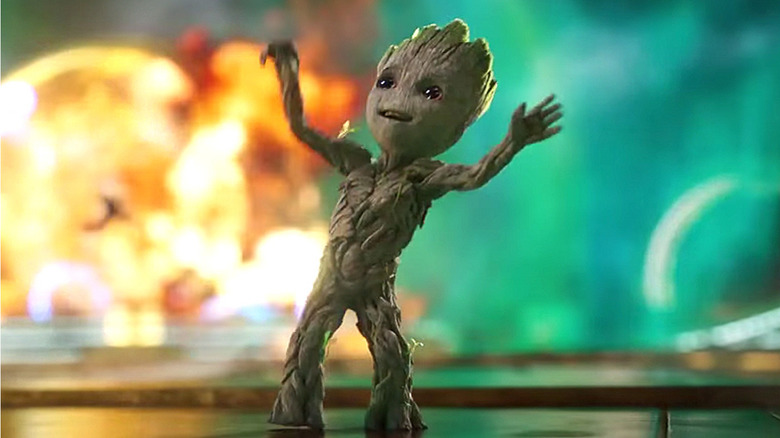 Marvel Studios/Disney
"Guardians of the Galaxy Vol. 2" opens with Star-Lord and the gang battling it out with a tentacle creature. Baby Groot is unaware of what's going on, however, as he's too busy dancing to the Electric Light Orchestra's "Mr. Blue Sky." It's an entertaining scene that establishes the tone of the movie from the outset, but it almost never played out that way. In a recent interview with The Hollywood Reporter, James Gunn revealed that they encountered difficulties getting permission to use the track.
According to Gunn, it's usually relatively easy for his movies to get the songs he needs, but there have been times in which he's had to ask permission several times before the rights holders agree. "Usually, there are a couple of artists I'll have to write a personal letter or email to just to tell them what I think of their music because I don't choose people unless they are really important to the movie." 
"[The] hardest of all was [Electric Light Orchestra] "Mr. Blue Sky," he continued. "That was a very difficult clear on "Guardians 2." That almost didn't happen." Gunn didn't discuss what prompted the artists or record companies to change their minds in the end, though his words suggest that perseverance played a major part.