Trey Parker And Matt Stone Just Inked A Huge Deal With ViacomCBS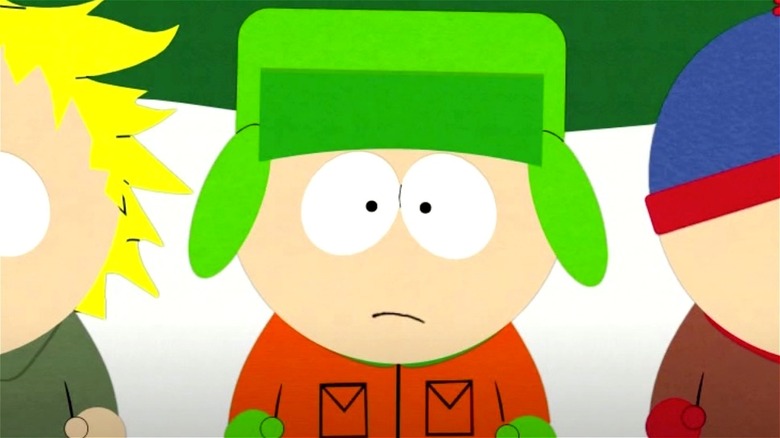 Comedy Central
Matt Stone and Trey Parker are about to become richer than Token's family with the latest ViacomCBS deal.
The duo behind "South Park" has seen plenty of success over the years. On top of 23 seasons of one of the most talked-about animated shows on television, they're also the masterminds behind the Tony-award winning musical "The Book of Mormon." They were even nominated for Best Original Song at the Academy Awards for their work on "South Park: Bigger, Longer & Uncut." Based on the recent news, the good times aren't going to stop any time soon.
A report from Bloomberg details how Stone and Parker signed one of the biggest deals in TV history with ViacomCBS. The deal includes renewing "South Park" up to its 30th season. In exchange, the pair received $900 million out of the bargain. If that sounds a lot for several more seasons of television, there's more to this deal than meets the eye. There will be plenty of non-PC content to come in the next few years.
The South Park deal also includes original movies from Trey Parker and Matt Stone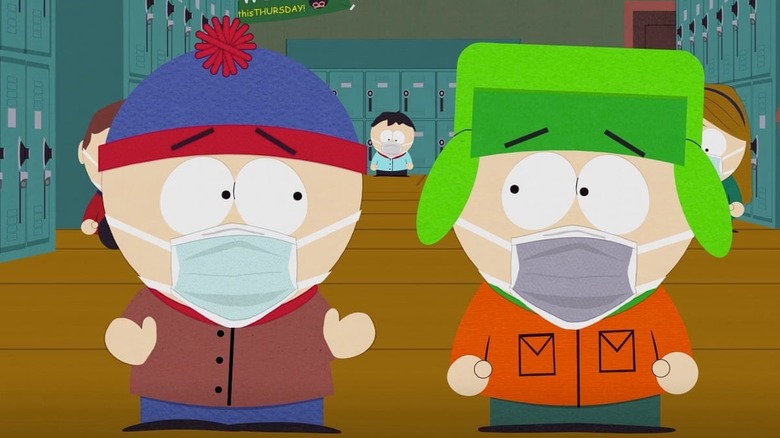 Comedy Central
It's been a while since we've had another proper season of "South Park." Instead, the creators have dedicated themselves to two specials about all of the insanity that was 2020 and 2021. The pandemic special and a subsequent vaccination special showed how "South Park" could remain fresh and even more topical, and it seems like more experimentation is on the way. 
Bloomberg reports that in addition to more "South Park" seasons, the ViacomCBS deal also involves the duo creating original movies for its streaming platform — Paramount+. The first of these spinoff films will reportedly debut on the service by the end of 2021, and it's set within "the world of 'South Park.'" There is no word on if it will follow characters we've already met on "South Park" or if a whole new world of possibilities is about to open up. Coming up with all those movie ideas shouldn't be a problem, though. With A.W.E.S.O.M.-O 4000 at their disposal, the guys already have 1,000 movie ideas to choose from, 800 of which star Adam Sandler (that's a joke; we have no idea if Adam Sandler will be in any of the upcoming projects).
It's one of the biggest deals to come out of the entertainment industry and a growing sign that studios are willing to spend big bucks when it comes to getting subscribers to their streaming services. With spin-off movies and more episodes of the classic cartoon on the way, a new meaning has been given to the phrase, "Come on down to South Park, and meet some friends of mine."