The Surprising Movie Owen Wilson Calls His Best Film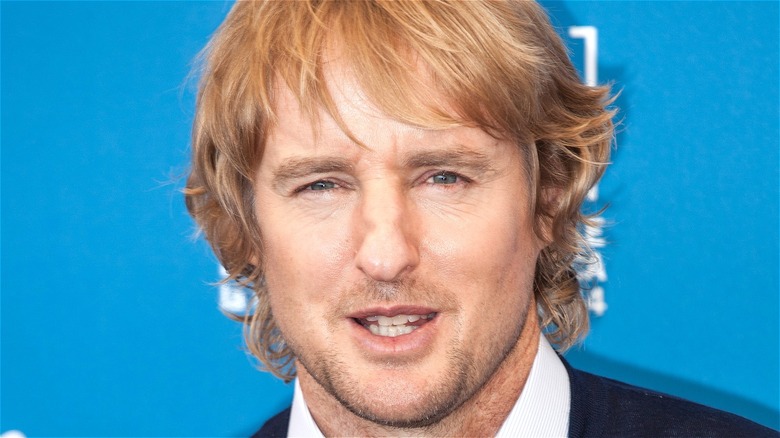 Shutterstock
Owen Wilson may be known for his run in wacky comedies like "Zoolander" and "Wedding Crashers." He's starred in more contemplative comedies like "The Royal Tenenbaums," and he briefly became an action hero when he landed the lead role in "No Escape." Most recently, audiences could see him as Mobius M. Mobius in "Loki" on Disney+, and given that cliffhanger of an ending, it's safe to say he'll return in some capacity in Season 2.
He's not slowing down any time soon, as he's also set to appear in his frequent collaborator Wes Anderson's next film, "The French Dispatch." Wilson has a knack for playing characters you can't help but root for, and when it comes time to decide on which one of his movies is the best, most people would have a hard time deciding which one trumps the others. It would probably even be tough narrowing it down to a top five. However, if you were to ask Wilson, he'd know the answer without even pausing.
Owen Wilson's favorite movie of his is Midnight in Paris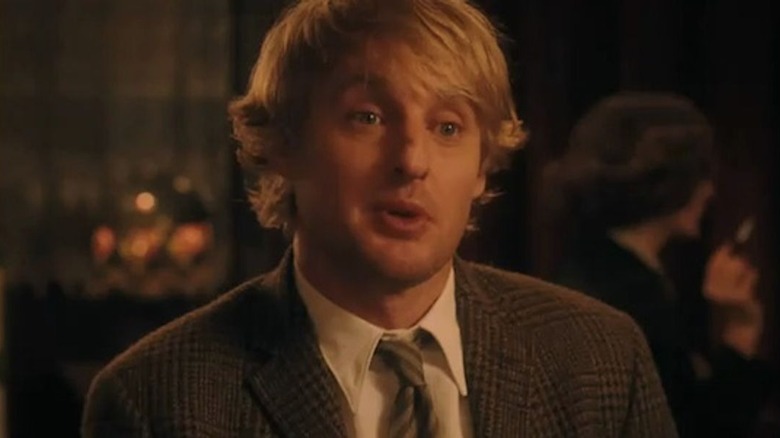 Sony Pictures Classics
In terms of which movie was the most enjoyable to film, Owen Wilson knows the answer immediately when he was asked about his favorite role by Euronews. He mentions 2011's "Midnight in Paris" and goes on to say, "Getting a chance to be in that city and make a movie there was really incredible." His role in the movie brings together the best of both worlds where Wilson's character, Gil Pender, exemplifies both tragic and comic elements. 
The film has quite the stacked cast, and there's an intriguing addition that's fun to see in the aftermath of "Loki." Most people remember "Midnight in Paris" for Owen Wilson and Rachel McAdams, who plays Gil's fiancée. Still, if you go back and watch it today, then you'll find a young Tom Hiddleston portraying F. Scott Fitzgerald. 2011 was an outstanding year for Hiddleston. In addition to "Midnight in Paris," that year was also when the actor made his debut in the Marvel Cinematic Universe as Loki in "Thor." As fate would have it, the two would reunite with a decidedly different dynamic in "Loki."
The reunion continues as Marvel Studios has renewed "Loki" for Season 2. If the Season 1 cliffhanger was any indication, Wilson and Hiddleston will have plenty of scenes to share moving forward. Over time, perhaps "Loki" will overtake Wilson's answer for his favorite filming experience.