The Surprising Movie Samuel L. Jackson Calls His Best Film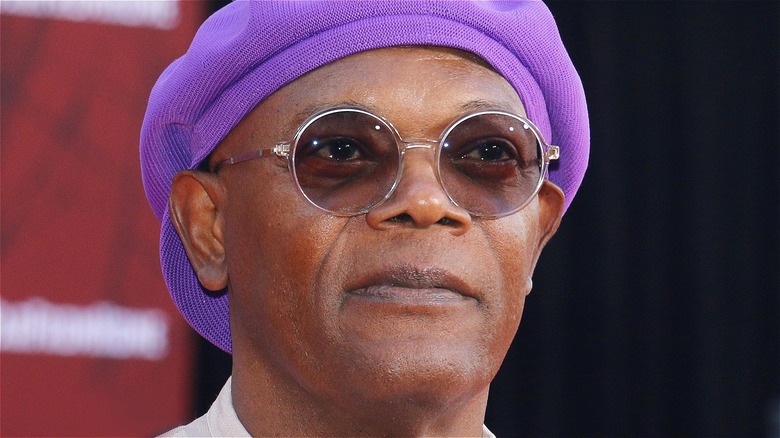 Shutterstock
When it comes to famous actors, few are as recognizable and beloved as Samuel L. Jackson. Born in Washington D.C. and raised in Chattanooga, Tennessee, Jackson spent much of his youth as a civil rights activist and aspiring marine biologist but abandoned the latter once he got a taste for the performing arts. This life change led him to take on a handful of small movie and TV roles throughout the 1970s and '80s — the most notable being "Coming to America" and "Do the Right Thing" — thus setting him up for the biggest decade of his life: the 1990s.
Thanks to a couple of collaborations with Quentin Tarantino, a spot in George Lucas' "Star Wars" prequel trilogy, and a minor role in "Jurassic Park," Samuel L. Jackson truly became a pop culture mainstay. Naturally, this allowed him to take the new millennium by storm, famously becoming John Shaft, Frozone, and even Nick Fury in the span of only a few short years. As one could imagine, parts like these have only risen his stock as an actor, hence why he has continued to reign as one of Hollywood's most prolific stars throughout the 2010s and 2020s.
With a résumé that expansive, it should come as no surprise that Jackson has a massive fanbase that stretches across the globe. They all have their own picks when talks arise about which project of his is their favorite, but which one does he believe is his best? Here's the film that earned the prestigious honor of being Samuel L. Jackson's top pick of his career.
To Sam Jackson, nothing compares to The Long Kiss Goodnight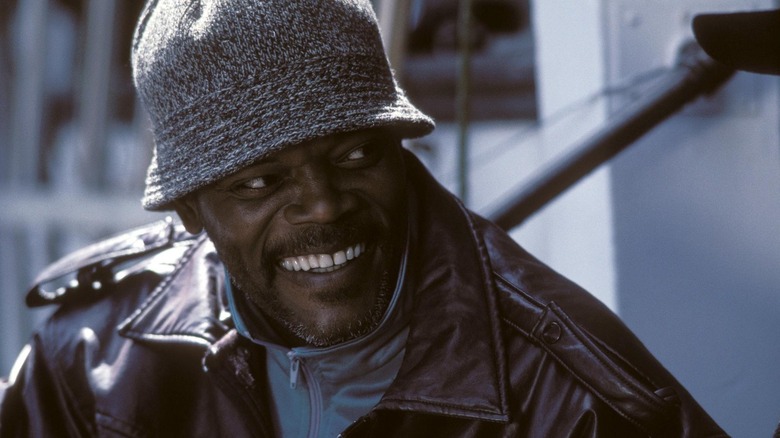 New Line Cinema
As of this writing, Samuel L. Jackson has roughly 150 cinematic credits to his name, meaning there are roughly 150 potential candidates to be his perceived best of the bunch. Although, for him, it's hardly a contest, seeing as he's gone on record multiple times to call the 1996 crime drama "The Long Kiss Goodnight" his unrivaled favorite flick. "I love that movie, man. I had such a good time with Geena Davis," he told Jimmy Fallon in 2019, citing his time playing Mitch Henessey as a highlight of his on-screen tenure.
Directed by Renny Harlin and written by Shane Black, "The Long Kiss Goodnight" centers on Samantha Caine (Davis), who lost her memory eight years previously and has since struggled to recall her past life. In a last-ditch effort to do so, she enlists the help of the eccentric Detective Henessey, and the duo quickly unravels a plot they never knew existed. There's action, drama, and solid performances galore, but it didn't exactly take over the box office — grossing just under $90 million on a $65 million budget. Nevertheless, the film is fondly remembered by critics and general moviegoers alike in the present day.
"The Long Kiss Goodnight" isn't among Samuel L. Jackson's most high-profile movies, nor is it exceedingly popular among his fans. However, if the man himself is satisfied with the final product, enjoyed his time working on it, and feels it's the best of his career, then it certainly deserves more recognition than it gets.