Cars 3 Adds Nathan Fillion And Kerry Washington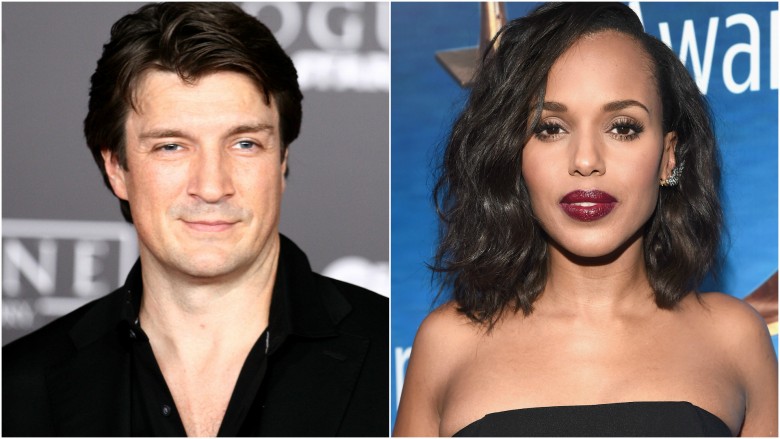 Getty Images
The voice cast of Cars 3 is getting a fuel-injection of star power.
According to The Hollywood Reporter, Nathan Fillion and Kerry Washington will lend their voices to the upcoming Pixar sequel. Lea DeLaria (Orange Is the New Black) has also been added to the cast.
Although no details about their characters were revealed, director Brian Fee said he's excited about the additions. "We're introducing some fun and really appealing characters in Cars 3, so we really wanted to find the right voices to help us breathe life into them. We hit a home run with this group. I couldn't be happier."
If you watched the ominous first teaser, you know that Cars 3 will take the franchise in a bold new direction. Owen Wilson returns as world champion racer Lightning McQueen, but a serious crash takes him out of the action. Cristela Alonzo co-stars as Cruz Ramirez, the young trainer who helps him get back on the track, while Armie Hammer plays sleek next-gen racer Jackson Storm.
Cars 3 will pull into theaters June 16. Meanwhile, check out some hidden details in Pixar flicks you totally missed.