Why Lil Rel Howery Was Worried About Working With Ryan Reynolds On Free Guy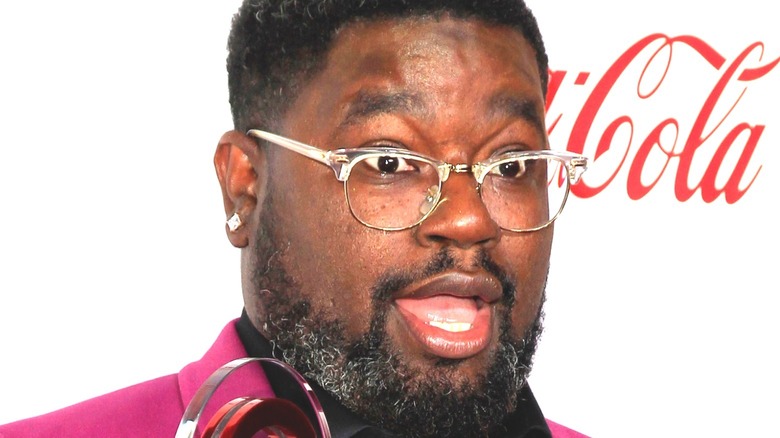 Shutterstock
After many COVID-19 related delays, it's not long now before the new science fiction action-comedy, "Free Guy," will finally head to theaters. It's slated to premiere on August 13, 2021.
Directed by Shawn Levy, "Free Guy" is set in an open world video game and centers on one of the non-player characters (or NPCs), Guy (Ryan Reynolds), a bank teller. After becoming self-aware that he lives inside of a video game, he decides to step out of his background role and make himself a hero of the game. Soon, he finds that he must fight to keep his world alive before the developers shut the game down. The film co-stars Taika Waititi, Jodie Comer, and Joe Keery.
The biggest scene stealer, though, looks to be "Get Out" star Lil Rel Howery, who will play bank security guard Buddy, another NPC in the game world. Fans of the comedic actor are likely ecstatic to see Howery show up in another film, but it turns out that Howery himself was a bit nervous about working on "Free Guy" — and, more specifically, working with Ryan Reynolds.
Lil Rel Howery is a big Reynolds fan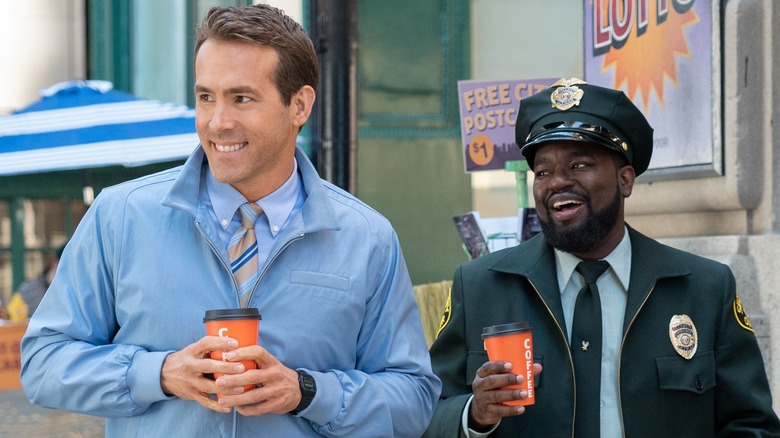 20th Century Studios
At a press event for "Free Guy," which Looper attended, Lil Rel Howery discussed working on a film with someone he's such a big fan of — none other than the film's star, Ryan Renyolds. Howery explained, "For me, it's weird because Ryan Reynolds has been my friend in my head for a very long time. And to this day, I still don't think he believes me, like no, I'm a legit fan." He continues that when Reynolds started getting praise and attention for 2016's "Deadpool," he was calling people he knew to say, "'I told y'all Ryan Reynolds was a superstar.'"
Howery elaborated further, saying that, while he doesn't usually get nervous on the first day of production, he did this time because he knew he would be meeting Reynolds. He said, "I was really nervous that first day ... I've watched 'Definitely, Maybe' maybe twice a month, it is what it is, it's one of my favorite movies ... [A thing] I love about this business is when you just get the chance to work with people you look up to and not just as an actor but just as a fan."
Meanwhile, Reynolds says that he was also "a huge fan" of Howery's and said, "Rel and I just immediately, from the moment we met, kind of clicked ... It was great to get out there and mess around and play and sort of form that bond and put it up on the big screen."
We can't wait to see their friendship play out on the big screen when "Free Guy" hits theaters.